State of Social '20 is going to blow your mind
Think you know social and digital? Think again. And rethink your idea of a conference while you're at it.
State of Social '20 will light up your digital mind and turn your social world view on its head.
Digital and social marketing changes. Continuously. Every. Single. Day. So why are marketeers going through the mind-numbing motions and applying senseless same-same strategies?
As an industry, we need to learn how to challenge conventional thinking. If you want digital and social to work – really work – it's time to take the best from the rest and start thinking like a digital marketing maverick.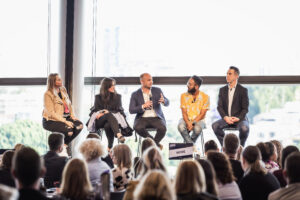 Come for the big names. Leave with a bigger brain.
At State of Social '20, you can expect an even bigger list of thought-provoking thought leaders, all squeezed into day one, followed by a series of cerebrum stimulating seminars and symposia to supercharge your digital and social strategies on day two.
When: Tuesday 24 and Wednesday 25 November 2020
Where: Optus Stadium, Perth