Everyone wants to be a Perthonality.
But who are the ones that are really making waves on Instagram?
Using influencer marketing tools we took a look across the 'gram to see who was making waves from Perth. It could be considered subjective, but we've tried to let the data do the talking, not our opinions.
For the world's most isolated capital city, we're definitely punching above our weight in the content creator game.
In no particular order, here's what the data told us:
Perth's Best Instagram Influencers
Travel
Australia is one of the best places in the world for a holiday, and Perth is home to some of the best beaches in the world. That's why it's no surprise that our incredible city is home to some big names in the travel game.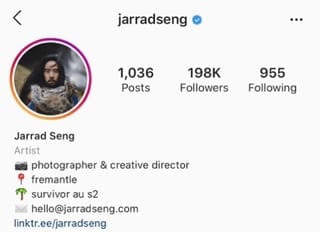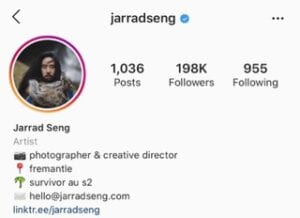 Jarrad Seng
@Jarradseng is from Perth and is a professional photographer and creative director.
The visuals on his feed captures the beauty of travel through his photography work and has almost 200k followers to share this with.
The Wandering Lens
 @the_wanderinglens is a Perth based photographer who also has a beautiful feed based around travel and landscape photography and has an engagement rate of 2.27% from her 33k following.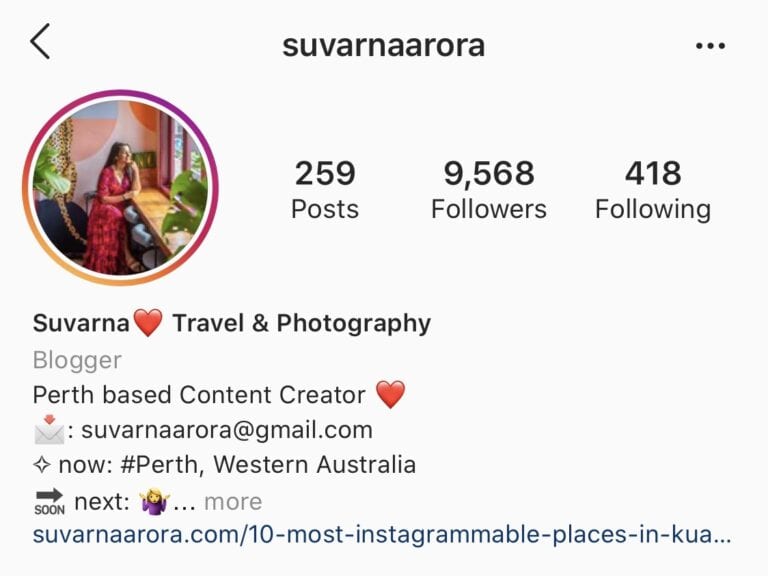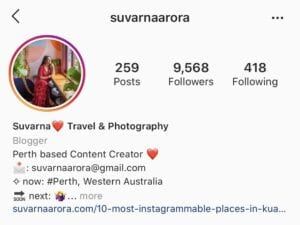 Suvarnaarora
@suvarnaarora is a Perth based travel/ fashion/ photographer/ blogger.
She has an impressive engagement rate of 25.3%.
Nick Cooper
No one showcases how spectacular Perth is like Nick Cooper's @coopsfrootloops account. Boasting nearly 20,000 followers, and a partnership with Nikon Australia, Nick seems to make every local hotspot from the City Beach coastline to the Fremantle port, look like a postcard. 
Perth's Best Food Influencers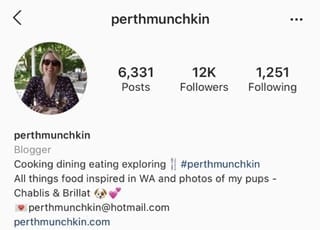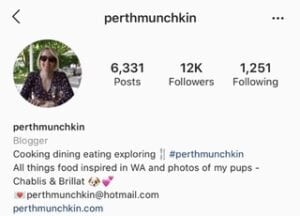 Perth Munchkin
@PerthMunchkin is one of our favourite bloggers in Perth, full stop. Her feed is full of amazing food and it always makes us hungry when we scroll.
She covers all the restaurants in town and uncovers a few gems in the process.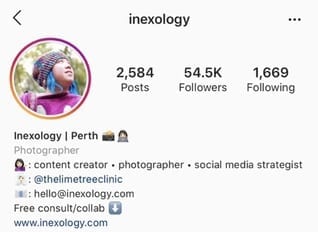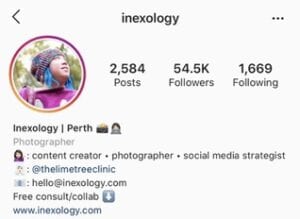 Inexology
@inexology is a Perth based food and travel writer. She writes about her cafe hopping experience, fine dining, accommodation reviews, food markets, and different attractions in different cities.
She has posts starting from $200 and has worked with brands such as Air Asia, Carillon City and Japan Airlines.
Perth Wine Girl
@perthwinegirl is an "Australian-based Wine Lover and Travel Addict on a lifelong mission to share the enjoyment of mindful wine drinking and food pairing with the world."
She has worked with leading brands including Dan Murphy's, IGA Perth Royal Show and Dewey Station Wines.
Brendan Pang
Season 10's Masterchef @brendan_pang from Perth has gotten the attention of an audience of 128k followers and has an awesome engagement rate of 6.7% with his Masterchef adventures and delicious food posts. 
Perth Food Adventures
Not only a visually beautiful feed of Perth cuisine, @perthfoodadventures includes a mix of culinary reviews and branded competitions from partners at Masterchef Australia, 708 Gin, The Board Catering and Top Dup Donuts.
Perth's Best Fashion Influencers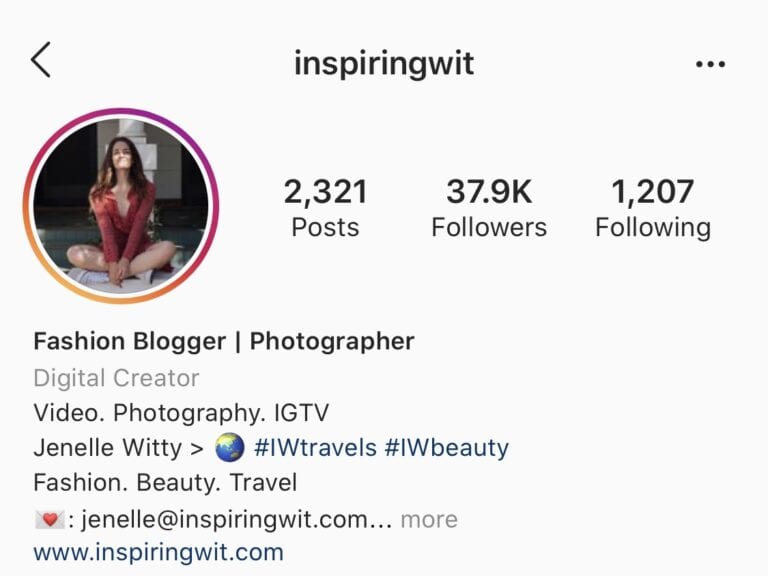 InspiringWit
Perth's fashion blogger @inspiringwit showcases fashion, beauty and travel through her Instagram and has a 37.3k following.
She certainly does get all the different landscapes of Perth involved on her fashion shoots, from local hotels and restaurants to Perth's favourite parks.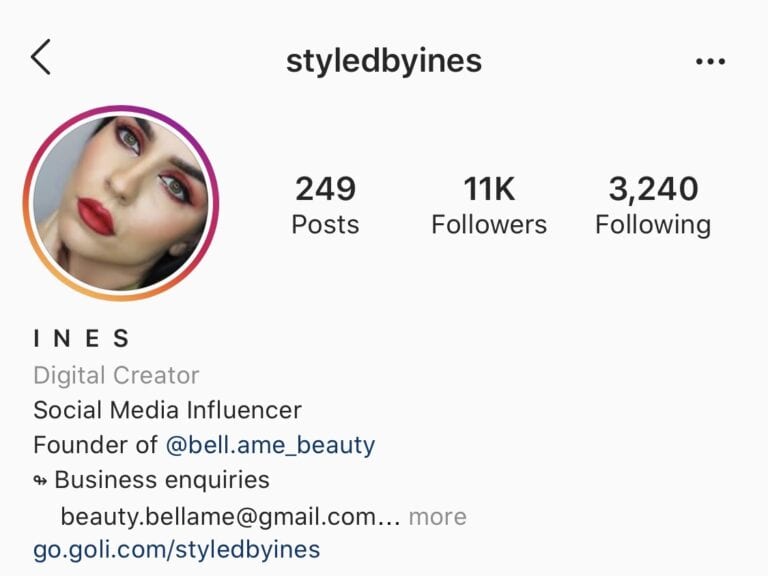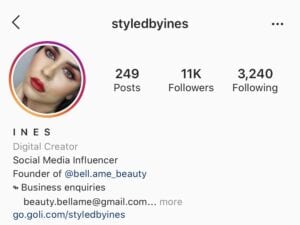 Styled by Ines
@styledbyines is a Perth based blogger and shares her fashion and beauty tips to her 11k and has an impressive engagement rate of 13.9%.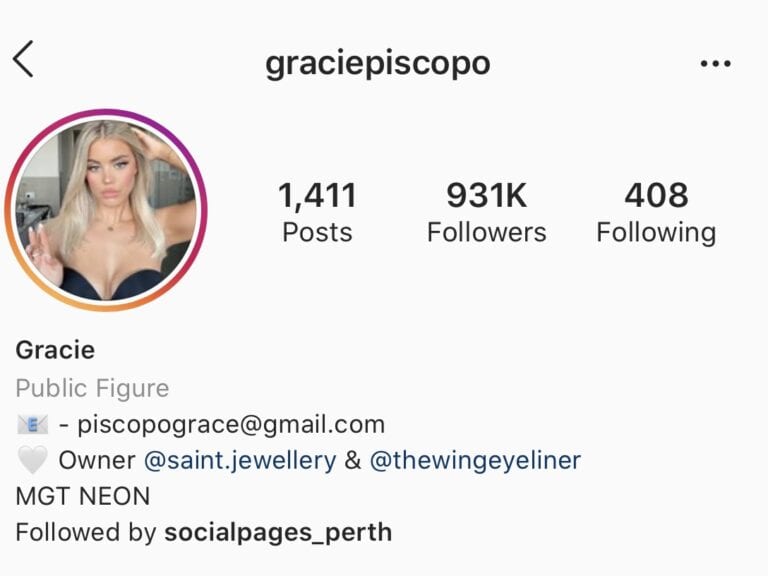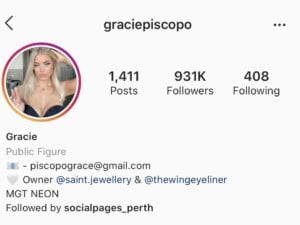 Gracie Piscopo
@graciepiscopo is a travel/fashion model. She has an impressive 7.9% engagement rate on Instagram to go along with 661k followers.
Rebecca Marsh
@rebeccacmarsh is the wife of cricket player Shaun Marsh.
Her Instagram feed is a fashion, lifestyle and fitness feed for young mums.
Rahnee Bransby
Based in Fremantle, @rahneebransby shares the latest fashion trends with partner's Sylk Swim, Nasty Gal and James Street Co all with a backdrop of picturesque Fremantle streets and beaches.  

Perth's Best Instagram Lifestyle Influencers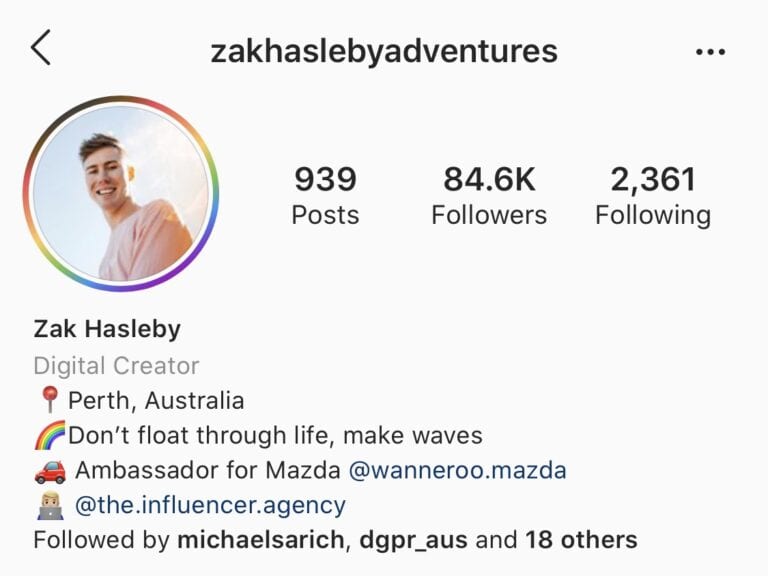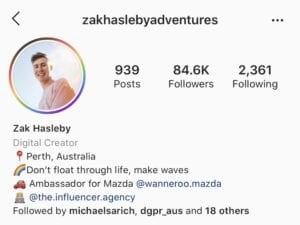 Zak Hasleby
@zakhaslebyadventures is a Perth based lifestyle influencer that has a 84.6k following with an engagement rate of 1.67% and a feed that showcases his adventures and love for cars.
SherlockDiary
 @sherlockdiary based in Perth, shares her beautiful colour palette embedded within your lifestyle to high following and has an engagement rate of 1.7%. Her lifestyle feed has a focus around fashion and beauty.
Jameyleefranz
@jameyleefranz is a Perth influencer who posts about lifestyle, food, travel and fashion.
He has 26k followers and a rather high engagement rate of 6.7%.
Perth's Best Instagram Fitness Influencers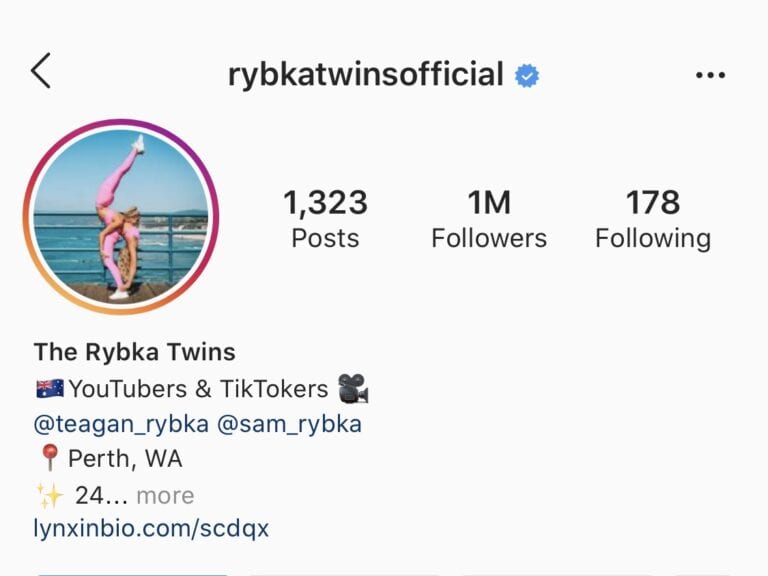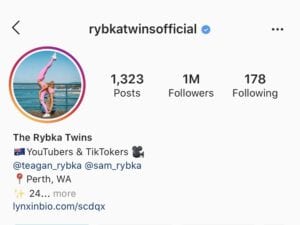 Rybka Twins
Teagan Rybka and Sam Rybka are Perth's Acrobat twin dancers both with over a million followers on Instagram.
Their feed showcases their lives as Acrobatic dancers and twins alike, both have an engagement rate of over 4%.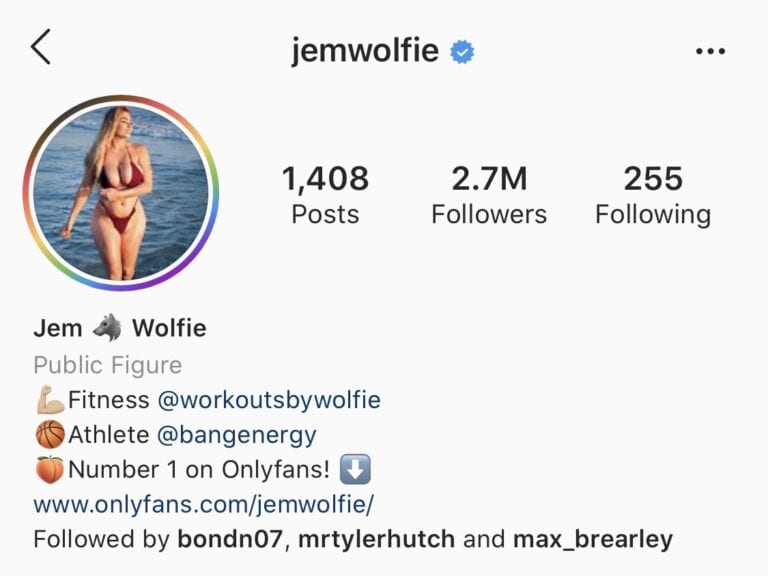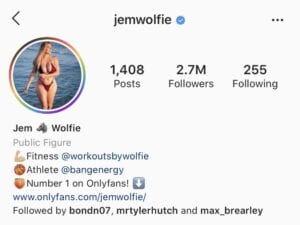 Jem Wolfie
@jemwolfie has a whopping 2.7 million followers, not bad for a Perth girl.
Her account is tailored to fitness and basketball. She also has another account, @workoutsbywolfie, which has more than 100k followers.
Taylor Kaytee
With nearly 1 million Insta followers, @taylorkayteee is a bona fide influencer.
She has her own business, a YouTube channel with more than 100k followers, and is co-owner of @lazulilabel – a women's active wear brand.
Who have we missed? We would love to know your favourite Perth influencers in the comments below.
Check out our Working with Influencers webinar if you're interested in learning more about strategy before you engage.