WANT TO BUILD A SUCCESSFUL BRAND? MAKE IT IIINFLUENTIAL (WITH THREE I'S).
Influence begets success. That's why social influencers do what they do. But what if you could create your brand's own influence?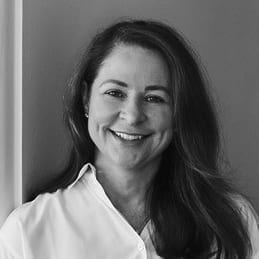 Kim McKay of Klick Communications fame will explain how to do just that with the three i's of influence in her keynote at State of Social 2019.
As the founder and director of Klick Communications, one of the region's most awarded and influential PR and communications agencies, Kim is behind some of the Asia Pacific's biggest, brightest and (no coincidence) influential brands.
With offices in Sydney, Honolulu and Santa Monica, she has pioneered ground-breaking, multi-channel campaigns for a host of big-name brands, including Six Senses Resorts, Taylors Wines, Wellington Tourism, Contiki and Tourism & Events Queensland.
She is on the board of the Australian chapter of the International Advertising Association. She's a juror at the 2019 Mumbrella ComsCon Awards + Travel Marketing Awards. The list goes on…
And now, we're thrilled to say she's also our final keynote at State of Social 2019, explaining how the best brands create success by creating their own influence. We can't think of a better way to wrap up a day jam-packed with big-picture insights from the biggest of our industry's big hitters.
Kim joins fellow keynotes Pedestrian.tv powerhouse Chris Wirasinha, social swami Matt Navarra, Insta icon Jenn Herman, hashtag inventor Chris Messina and digital content kingpin Jonathan Harley at Optus Stadium. Will you be learning from the digital world's best and brightest at State of Social? Or are you going to learn the hard way?