State of Social is back.
And it's going to blow your mind.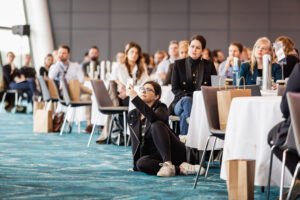 Think you know social and digital? Think again. And rethink your idea of a conference while you're at it. State of Social '20 will light up your digital mind and turn your social world view on its head.
When: Tuesday 23 and Wednesday 24 June 2020
Where: Optus Stadium, Perth
Digital is evolving. Shouldn't your strategies?
Digital and social marketing changes. Continuously. Every. Single. Day. So why are marketeers going through the mind-numbing motions and applying senseless same-same strategies?
As an industry, we need to learn how to challenge conventional thinking. If you want digital and social to work – really work – it's time to take the best from the rest and start thinking like a digital marketing maverick. It's time to attend State of Social.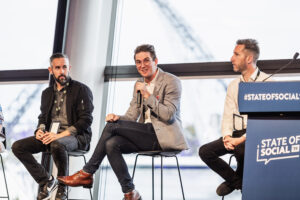 Come for the big names. Leave with a bigger brain.
State of Social '19 boasted some of the biggest names in the world of digital and social – social swami Matt Navarra, Insta icon Jenn Herman, hashtag inventor Chris Messina.
At State of Social '20, you can expect an even bigger list of thought-provoking thought leaders, all squeezed into day one, followed by a series of cerebrum stimulating seminars and symposia to supercharge your digital and social strategies on day two.
[raw]

[/raw]