SMPerth Audio Visual Sponsor
A Few Words: PAV Events is one of Australia's largest and most experienced complete event solutions companies.  Since combining the forces of Perth Audiovisual and Corporate Theatre Productions, we have assembled an outstanding team, capable of bringing your event dreams to life. Backed by our technical experts and an arsenal of the world's leading equipment, PAV can design and operate anything from your boardroom conference to an A-list event with thousands of guests.
For over 40 years PAV has been reliably delivering your corporate and large-scale audiovisual requirements, slick and cutting edge productions – taking your theming brief and making it a reality. We're capable of producing your crucial events from concept to completion.
We proudly boast our industry's leading events team, multimedia producers, set designers and builders, audiovisual operators as well as an installation/retail sales department.  Located under one roof, PAV's one-stop-shop will eliminate your stress and deliver an exceptional experience.
Facebook: www.facebook.com/hellopav
Twitter: @HelloPAV
LinkedIn: linkedin.com/company/pav-complete-event-solutions
Website: www.pav.com.au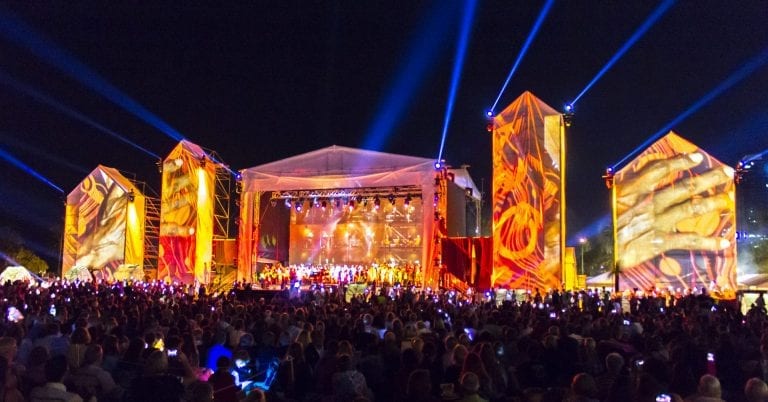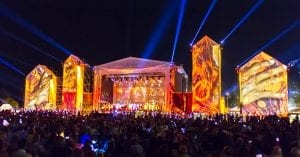 Working within all of Perth's major venues, as well as interstate and overseas, you'll see us regularly at leading hotels and ballrooms, PCEC, Crown and a wide range of spectacular outdoor venues. In fact, PAV hold a number of exclusive contracts at hotels and function centres, trusted as in-house suppliers to provide audio visual support for events held within these venues.
If you are a WA local there is a good chance you have come into contact with PAV's services already, as the team confidently caters for large scale, public facing events like ANZAC Day dawn services, the Perth Royal Show, V8 Supercars and Melbourne Cup functions.
We are extremely passionate about AV and Events and love what we do.  It's no wonder PAV has a large array of clients who have relied on us for decades to deliver outstanding services. Importantly, nothing is seen as too hard at PAV, no matter how last-minute or abstract. There is a company-wide belief that, while not everything is technically possible, everything is approached as a possibility until proven otherwise.