Advertising campaigns are a great way to further your reach on social and grow your audience.
But, you can't just set and forget, you need to look at the data.
If you are spending any money on a marketing campaign you need to know how it is performing – you want to know how effective it is, right? This means looking at your data and understanding the metrics.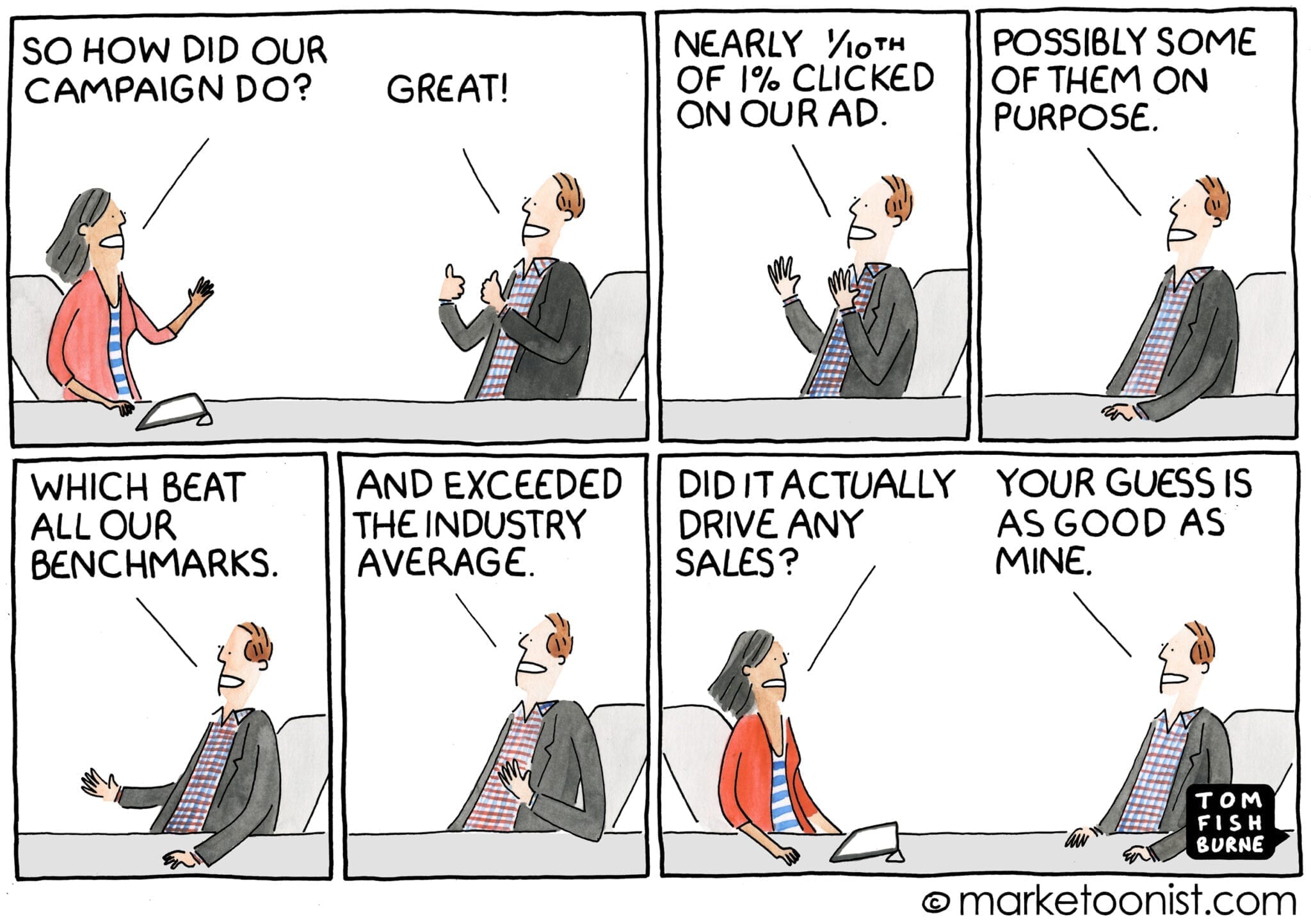 Plan your campaign
Ideally, you should set up the campaign goals before you start running your ads.
When you set your goals, make sure you align them with your business objectives so you have a clearer understanding of the ROI (return on investment).
The idea behind this is to prove, with solid evidence, that social makes a valuable contribution to the business. You can compare it to your efforts on other marketing channels such as email, paid search advertising and help it to inform the budget allocation.
Analytics
Each of the social media platforms have their own analytics, some are quite decent and you can get a lot of information about your ads. But it's not going to tell you what happened after they clicked on your ad.
For most campaigns the real win will not be a click on an ad, it will be whether or not the click resulted in them taking an action such as signing up to your mailing list, purchasing a product, reading your blog article.
The only way you're going to know this is if you use Google Analytics (or a similar tool) to track your campaign performance.
What metrics should you use?
Measuring the increase in followers and engagement on posts is fine if the goal is to increase brand awareness. But what these metrics don't tell you is if your campaign has been successful in driving traffic to your website, or resulted in a sale.
Once you have decided on the goal for your campaign you should choose the metrics that are relevant to achieving this.
Using the insights
When you analyse your campaign data you can learn about your customers and their behaviour. The analytics platforms will allow you to see which pages of your website they visited, and for how long which is really helpful in gaining an understanding of what they want and what they crave.
By looking at your audience's online behaviour you can gain valuable insights into the kind of content they like and are most likely to engage with. You can then use these insights to help inform your future content creation and marketing campaigns and ensure that you aren't wasting budget on content that doesn't appeal.