Step aside, Scorsese. There's a new video wiz in town!
Gone are the days where non-linear video editing programs were expensive, inaccessible pieces of software that too few were able to use.
** This post may contain affiliate links. While we do only recommend products that we believe in, let's be honest here – we're in marketing too and everyone loves an affiliate link!
Nowadays, with so much video content being produced, video edit apps are popping up left, right, and centre. But which should you use?
Video editing need not be difficult, especially if we're talking about Instagram Stories video editing. While your Instagram Stories may not have the budget of a Hollywood blockbuster, they still deserve your time, respect and attention. And the good news is many Instagram video editing apps aren't too difficult to pick up and start cutting.
We're all used to editing photos for Instagram, but video can often trip people up.
If you're looking to get some footage on to the cutting room floor, sooner rather than later, here is a list of our five best apps for Instagram Stories video editing.
1. WeVideo
WeVideo is an online, cloud-based video editing platform that works in web browsers and on mobile devices. The biggest benefit of WeVideo is that you don't need to download any dedicated software to get started, making the online video editor perfect for people who are jsut getting started with video editing.
Best features in WeVideo:
Green screen
Screen recording
Meme maker
Video tmeplates
Depening on your budget, WeVideo has a number of procing options available. Their most popular option will run you $39.99/month. However, you can usually find it on sale for much less.
2. Animoto
Animoto is a simple, drag-and-drop video editor that prodes itself on users requiring no experience in video editing to get started. Traditional non-linear editing programs can be costly and intimidating. Animoto simplifies things down, so you can make videos faster.
Best features of Animato:
Stock footage library
Music library
Time-saving templates
If you choose to be billed annually, Animoto's most-popular pricing option will run you just $19/month.
3. InShot
If you're unfamiliar with InShot, you're missing out on a powerful, pocket-sized video editing app. Designed for both iPhone and Android, InShot is perfect for someone looking to edit videos on the go. Whether you're on the train, catching some rays down at the beach, or simply sitting in bed, InShot has the power and features to get videos done quickly.
There are, however, drawbacks to an on-the-go editing app. InShot is never going to match the power and features of a program like Premiere Pro, but it's not meant to, and it doesn't need to. Plus, you can edit photos and make collages, too, all with just your thumbs.
Best InShot features:
Adjust frame sizes to suit your feed, Stories, or IGTV
Offers a variety of cool effects
Packed with free music to use in your videos
Slow and fast motion controls
And so much more!
Wondering how much all this pocket power is going to cost you? Well, InShot is reasonably priced, and there's even a free version. To unlock everything InShot has to offer and remove the watermark that comes with content produced in the free version, all you have to pay is $4.39AUD/month, $13.99AUD/year, or you can purchase the app outright for $42.99AUD.
Overall, InShot is a great app for people starting out making and editing videos. There are loads of features, and it's a great way to produce quick, creative content while learning a thing or two about video editing.
4. Premiere Rush
Unlike its big brother, Adobe Premiere Pro, Adobe Premiere Rush is free to use. All you need is a free Creative Cloud account. It's also included with Adobe's Premiere Pro plan and a full Creative Cloud subscription.
The edge for Premiere Rush over an app like InShot is its support on all devices, meaning you can use it on the go on your phone, on your laptop, or on your PC at home or the office.
Best Premier Rush features:
2GB of cloud storage included with free plan
Directly compatible with Premiere Pro
Can optimise exported videos for all social platforms
Includes some built-in transitions, filters and fonts.
We mentioned it's free, right?
The biggest benefit of Premiere Rush is the fact that it's an Adobe product. Chances are, if you're interested in video editing, you've heard of Premiere Pro. You may have even used a few other Adobe products, like Photoshop, in the past, so the learning curve shouldn't be so steep.
5. Boomerang

We couldn't possibly write about the best apps for editing Instagram Stories video editing without mentioning Boomerang, or as it's now known: Boomerang from Instagram. Yes, Boomerang is an Instagram product, and it's a seriously fun one. But is it actually video? The answer is yes … and no.
Boomerang works by allowing users to make their own GIFs and "videos" by combining a series of 10 images. Simply choose the 10 images you want and let Boomerang do the rest, creating an engaging loop. Boomerang is the perfect app for brands taking a run-and-gun approach to Stories. It's particularly effective for covering behind-the-scenes events and unveiling new products.
Best Boomerang features:
Seamless integration within Instagram
No exporting required
Log in with your existing Instagram account
Automatically saves your videos to your camera roll
When it comes to Boomerang, it's hard not to recommend it to just about everyone and every brand. If you're looking to make engaging content in a matter of seconds, no other app does it quite like Boomerang. Plus, it costs absolutely nothing. Boomerang is available for iPhone and Android users.
6. Magisto
Magisto gets a spot on our list because of how unique it is. You see, unlike any of the other editing apps on this list, Magisto is an editing tool that uses artificial intelligence to help you create social media videos. Crazy world, right?
Magisto works in three easy steps:
Select your photos and videos
Choose your editing style
Select your soundtrack
Then, all you have to do is sit back, relax, and let the AI do the rest.
Best Magisto features:
Option to include animation
Automatic video creation
Supports HD resolution
Plenty of filters to choose from
Nice analytics
Unfortunately, Magisto isn't free. They do, however, offer a variety of monthly and yearly plans.
While definitely not for everyone, Magisto allows you to produce quality video without spending a lot of time and effort to do so. It's a great choice for small businesses lacking the budget for more expensive video production.
7. Horizon
This next app is a bit of a different … perspective. When most people think of Instagram Stories, they naturally think of vertical video. But sometimes vertical isn't what you need. What happens when you don't want to use all of the vertical space that Instagram allows purely for video? Enter Horizon.
Through what we can only imagine is the dark arts or some kind of voodoo magic, Horizon shoots horizontal video, no no matter how you hold your phone.
Even if you check this one out based on curiosity alone, that's fine. But we're willing to bet you'll find Horizon useful in more ways than one.
Key Features:
It's literally always horizontal
Features real-time filters
Upload directly from within the app
Slow and fast motion available
Shoots up to 2k resolution
Outside of Instagram Stories video editing, if you're looking to keep your videos consistently horizontal across all platforms, Horizon might just be what you've been searching for.
Honourable Mentions
We couldn't include every Instagram Stories video editing app on the market in this list, but here are a few honourable mentions worth checking out:
iMovie
Clips
WeVideo
VSCO
FilmoraGo
Get your hands on our Instagram Stories Strategy and your content will be killing it in no time 👇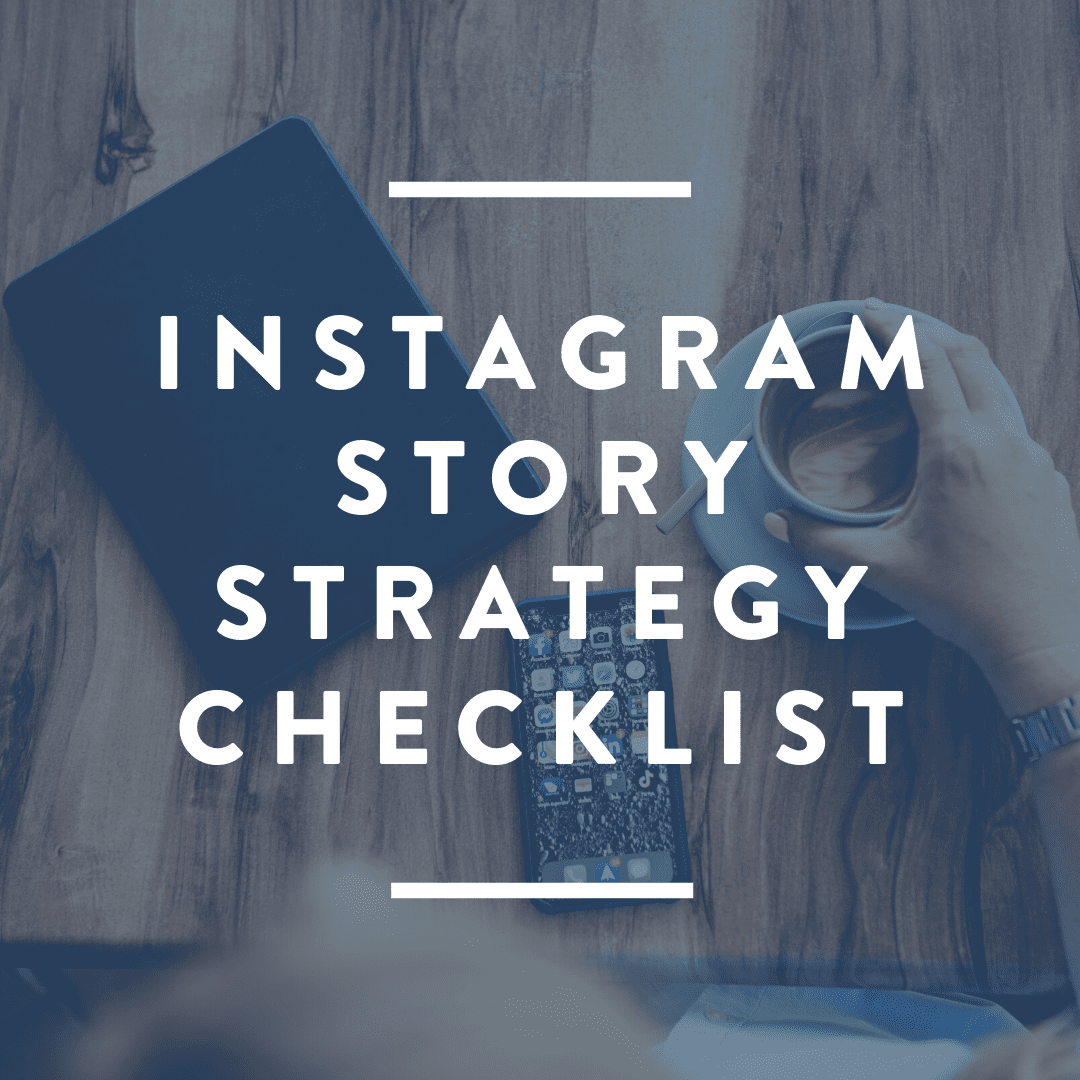 Instagram Story Strategy Checklist
Utilising the full-screen immersive experience of Instagram Stories, showcase a more playful and fun side of your business to build brand loyalty and encourage future sales.
IMPORTANT:
The link to download your file will be sent directly to the email address provided at checkout. If you do not receive it, please check your spam.
If you have any issues please email us at hello@smperth.com