These days, there's a lot of 'fundraising fatigue' amongst the public.
With so many worthy causes vying for attention, your own fundraising efforts can often get ignored or dismissed.
While you don't want to see other fundraising events as direct competition, it's important to make your own fundraising event stand out from the rest.
Most fundraising starts with the basics as it's tried and tested and usually brings positive results. This includes media releases, printing raffle tickets, placing posters at local venues and enlisting volunteers to help. While this makes a great foundation, it's important in today's world to incorporate social media channels into your fundraising efforts.
Here are some tips to help you use social media to run a great fundraiser.
1. Create Your Fundraising Goals
It's important to put some goals in place before you begin a fundraising campaign. While the money you earn may give you the bottom line, it's important you don't forget goals like:
Increasing Brand Awareness By X%
Recruiting X New Volunteers
Acquire X New Donors
Increasing Donation Amounts By X
You should also set goals in relation to your online social media efforts such as:
Increase Number of Followers By X
Reach X Shares on Each Post
Get #X Trending
2. Set A Budget
Setting a budget is one of the most important considerations when looking to fundraise. You don't want to spend more on your fundraising event than what you get in return. Find some private or corporate sponsors to give you a larger budget to work with. Consider offering them advertising positions at your event in return for their larger contributions.
If you are planning on doing paid advertising of the event online, consider the costs and expected returns of each channel before choosing how to advertise the event.
3. Marketing
Marketing is key to ensure a successfully run fundraising event. Be sure to integrate both your offline and online marketing efforts to boost interest and increase awareness.
Offline
Make sure to print plenty of promotional posters, flyers and other fundraising products for your event. Selling printed raffles tickets at the event with the chance to win prizes is another terrific way to increase donations and give something back to those donating.
Online
Use social media to create interest in your fundraising event and keep followers informed. Create content that you, yourself would share and interact with. The posts, tweets and images need to be engaging and personal with the audience you are attempting to reach. Be sure to create a unique hashtag for your event which can be included in all online and offline promotional content.
Ensure you set up an event on Facebook and get to sharing it amongst your friends. Encourage your volunteers to share it amongst their friends as well. Post regular updates in the event leading up to the date to keep people interested and informed.
Look at some ways you can use Snapchat to encourage people to share your event. One which way that's very popular with millennials is the use of Geofilters. This allows people in a certain location to use a unique filter made by the event organisers. It's a cheap way to increase brand awareness substantially.
4. Say Thank You
After you have completed your fundraiser, be sure to say thank you to your sponsors, volunteer team, and everyone involved. Start a mailing list by collecting the email address of all participants. This will not only give you the ability to say thank you but also allow you to notify participants of future fundraising events your cause is hosting in the future.
Social Media Fundraising Done Right
Remember the ALS Ice Bucket Challenge Back in 2014? It was one of the most talked-about topics globally.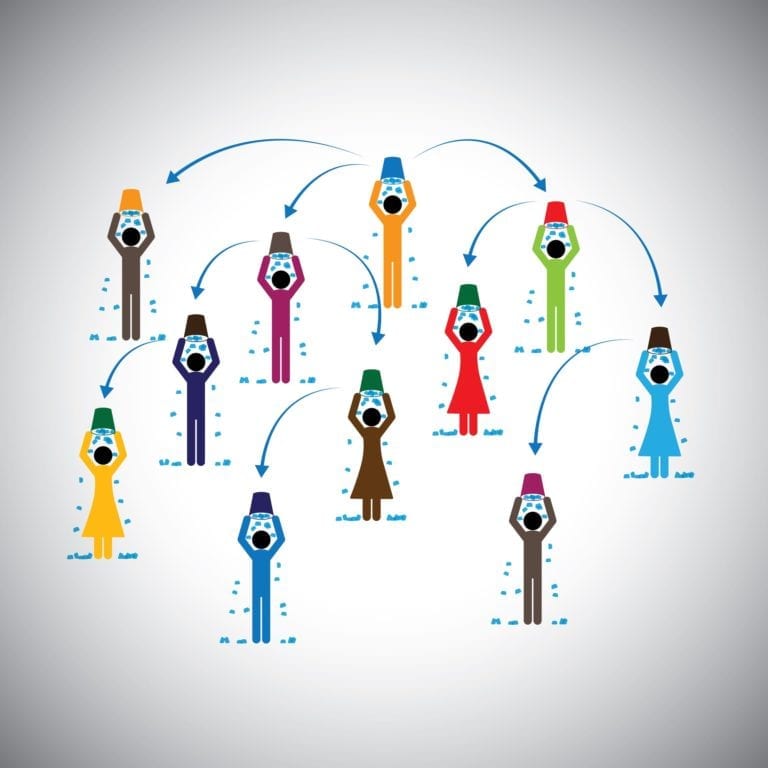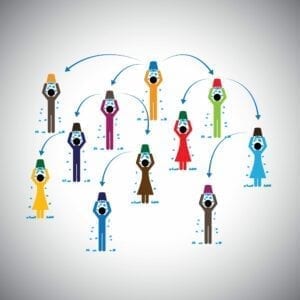 The fundraising efforts absolutely blew up on social media and resulted in ALS raising a whopping $US220 million. Celebrities such as Mark Zuckerberg and Jennifer Lopez got involved, posting videos of them completing the challenge online. People would then challenge others to complete the challenge while donating to the cause at the same time.
While not everyone can gain the popularity and success of the ALS Ice Bucket Challenge, it set a precedent as to just how successful fundraising on social media can be. By creating hype and awareness of the fundraiser, influencers and online personalities are more likely to get involved and share your event or cause.