With organic reach declining, brands are quickly catching onto user-generated content as part of their social media strategy!
User-generated content can help drive and increase engagement. Did you know that in 2017, User-generated posts drove 6.9x higher engagement than brand-generated content?
You only need to have a quick glance at Starbucks Instagram account to see how successful UGC is for them!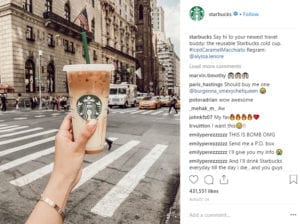 People have grown tired of seeing over-the-top branded content on their news feed. UGC brings authenticity to your brand. You have real fans using your product, creating authentic connections with your audience.
Your customers are voluntarily creating content for your product/service because they genuinely feel like it has bought some value to their life.
UGC allows you to:
Save resources
Increase credibility
Develop authentic relationships
Build relationships with customers
Celebrate fans
Drive revenue
Save time
Following Hashtags is an effective way to help source user-generated content associated with your brand.
Brands killing it with UGC
Brand's are aware that UGC is one of the most effective ways to engage fans. Some brands are just catching on, whereas others have already perfected the craft.
Check out some of the brands who have curated beautiful Instagram feeds using UGC.
There is no better way to promote a camera than using authentic photos captured by your consumers.
GoPro regularly posts a photo of the day which are amazing images or videos caught on a GoPro.
Their Instagram account has 14.2 million followers.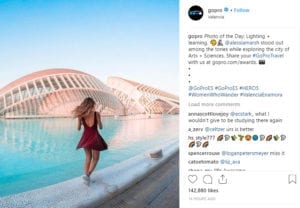 Discovery Channel has developed a beautiful Instagram account by sourcing images from all around the world that align with their style (check out our post on style guides)
They also use the original poster's caption.
Not a bad way to get 6.5 million followers.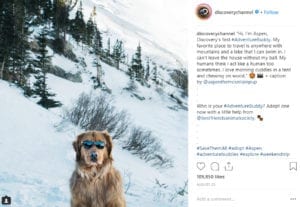 Adobe Photoshop reposts the best artistic creations by Photoshop users on their Instagram account.
Their feed increases engagement and highlights what can be achieved by using Photoshop software.
By using UGC they encourage fans to promote their product by using hashtags such as #photoshop #adobe.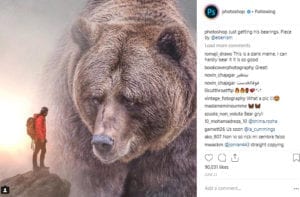 South West Air uses a combination of their own content mixed with customers who have snapped cool pictures while using their airline.
A great way to combat some of the negative social media attention that airlines regularly receive.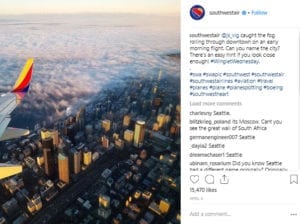 Why UGC?
You may be wondering – why should I source other content if I can create it myself?
UGC makes your social platforms REAL.
Customers are seeking stronger connections with brands and the push for authentic content has never been stronger.
With more advertisements, chatbots and sci-fi craziness creeping into our lives, the need for a human-to-human relationship increases. Nielson Global found out that 42% of consumers trust recommendations from other people over branded content.
Not only does your brand receive trusted endorsements from real fans, you also get high-quality content for next to nothing.
Check out the official Instagram account for Australia. They have amassed a following of more than 3 million people by curating high-quality USG.
It would be a logistical nightmare if they had to develop their content on their own!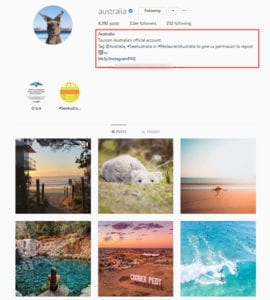 How to seek permission
When using UGC it's important to remember that you are using another person's creative and the correct steps should be taken to legally leverage user-generated content.
It's easy to secure permission from the author if you plan on using the image for an advertisement.
You can comment on their photo to ask to use their photo or send them a message.
Check out the awesome picture below from Fremantle artist phlyimages to see how a fan asked for permission.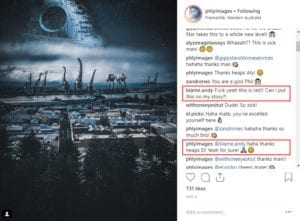 Everyone wins if you credit the user's account. You develop stronger relationships with other brands while also promoting their account.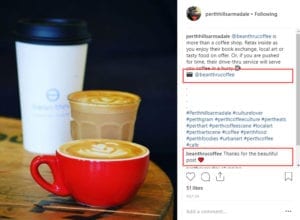 Make sure you always credit the original user's account!!
Do you have any favourite UGC accounts that you follow? We would love to hear about them in the comments below.