Have you ever been scrolling through whatever social media account you're currently on and came across something that instantly grabbed your attention?
What was it that caught your eye? Was it the appealing headline? Was it the picture with the post? Or was it the simple thought of 'wow, this is so me.'
Now more than ever we rely on social media to get our latest fix of news and current affairs. So it can be worthwhile for businesses and bloggers to reach their customers and communities through these channels. But how do you actually grab someone's attention and ensure they click on your content?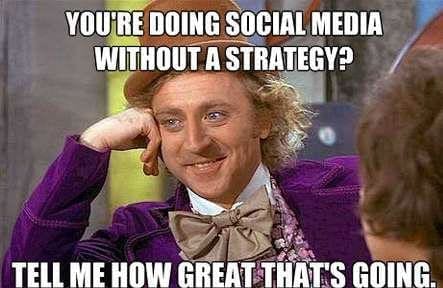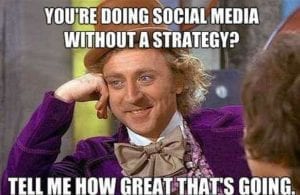 It can be so easy for people to swept up in all the fake news (or even worse, clickbait) which can never seem to just get. to. the. point. So here we have it, five strategies to help you write clickable content for just about any social network which are proven to ensure an increase in online traffic.
1. WORK ON YOUR HEADLINES AND IMAGES
Nothing grabs attention like an eye catching picture alongside a sharp headline. When scrolling through social media channels, you'll find people will be drawn to a post in this order:
IMAGE – HEADLINE – TEXT
However, it's the headline which plays the part in the ultimate decider; to click, or not to click? The stronger and more intriguing your headline or by-line is, the more likely people will click on your content. Keep it to the point, no more than 20 words but most of all; do not create a headline which has nothing to do with your content. Repeat after me: I will not use clickbait. I will not use clickbait.
2. SPEAK DIRECTLY AND CLEARLY TO YOUR AUDIENCE
Don't know who your target audience is? They're the people who have the most to do with your content, the ones who can relate to you and your product the most and share a common interest with you. Speak to your online audience as though you are speaking to a friend, keep it casual and conversational. Most importantly, make sure your content answers the question; 'what's in it for me?' from your readers or viewers point of view.
3. MAKE YOUR CONTENT EASILY SHAREABLE
In order for your content to be clickable, it also needs to be shareable. Make sure when creating content you take advantage of social sharing buttons, they're there for a reason! This ensures more clicks to your original work and lets the power of social media do the hard work and reach for you. The more clicks you get, the more reach you get!
4. CHANGE IT UP FOR EACH SOCIAL NETWORK
Every social media site has its own unique rules, terms and conditions which define what users will be sharing or posting. As a result, you should format your content a certain way.
On Facebook, promo posts that try and push people to "buy" and "sell" don't get much traction, so try to avoid this. Also, be sure to take advantage of the 'copy link' feature, this will allow your content to be shareable to a wider audience.
On Instagram, unfortunately only your bio can contain a link. However this doesn't have to be bad news! Because your posts can't feature links, it's vital to share authentic images which encapsulate your brand and draw in that key target audience. Who will no doubt tag their friends, and their friends will tag their friends, get the picture? Also, a good catchy #hashtag never hurt.
On Twitter, character limitations in the past made it a challenge to share videos and images. However, Twitter listened to the people and has since removed this feature! With that things have changed for the better. Mostly posts which include videos and images now get more views. The best way to do this? Share a relatable GIF. Anything visual often breaks away from the tweets full of text.
On LinkedIn (or otherwise known as Professional Facebook) people really enjoy "best-of" list posts. These can as a result, increase your views and chances of getting more clicks. Once someone has clicked into a post on LinkedIn, they are more likely to explore your business profile as well.
On Pinterest, search result vertical images draw more attention, especially from mobile device users. So, ensure you format your pins in a portrait orientation to maximize clicks.
5. KISS (KEEP IT SIMPLE, STUPID)
A high school English teacher of mine used to apply this method towards essay writing (I can't believe I'm actually using it towards a professional blog, wow she must be proud of herself), but my goodness is it true! Keep your sentences simple, to the point and write tightly. Don't write enough text to fill an entire encyclopaedia and then put the key facts of your post at the bottom of the page or end of the video. Why should someone scroll for hours to find an answer? People are busy!
So there you have it. Moral of the story? The more reach, shares and relevance your posts have, the more clicks you will get. The more clicks you get, the more your brand or business benefits! It's super important to remain authentic and transparent with your content; you don't want to go viral for the wrong reasons.