2017 really is flying by.
Although we still have 3 months of the calendar year left, it is never too early to look back and reflect on the finest social media fails gifted to us for our viewing pleasure.
Huge companies, celebrities and Presidents are finding new ways to make us scratch our head and think "what the!"
Of course, there will be a few more gems to round out the remainder of the year, but as of right now – here are the Top 10 Social Media Fails of 2017.
1. United Airlines forcibly removes passenger from airline.
United Airlines passenger Dr David Dao was randomly selected by staff and instructed to vacate his seat for a crew member on an overbooked flight. After declining, he was forcibly dragged from his seat and off the plane, but not before he had his nose broken, lost some teeth and was concussed. This ordeal was captured on smart phones and caused chaos online for United Airlines after the video went viral. United CEO Oscar Munoz issued an apology shortly after, and stock prices dropped by up to $900 million – a costly reminder of the power of video recorders in everyone's pockets.
2. Adidas, what were you thinking?
Adidas were quick to apologize for a congratulatory email sent out to runners who completed the 2017 Boston Marathon. It was a poor choice of words – "Congrats, you survived the Boston Marathon", as three people were killed and hundreds injured during the 2013 Boston Marathon bombings.
3. Kendall Jenner Pepsi Commercial.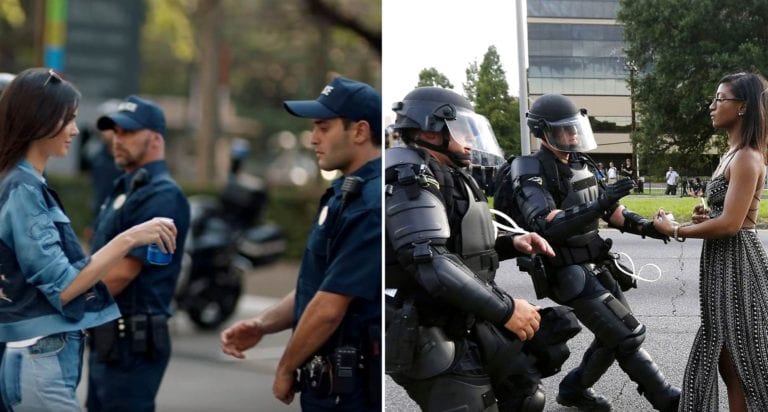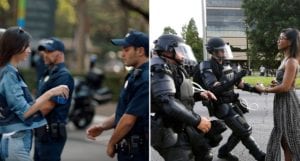 The Kendall – Pepsi video is possibly the most ill-thought out marketing idea of 2017. Although Pepsi had good intentions of peace and unity, this video was viewed by many as capitalizing on the Black Lives Matter movement. The key moment of the video coming at the end of the protest when Kendall Jenner hands a police officer a can of Pepsi which leads to a wild celebration. This caused online backlash with many people claiming it downplayed the significance of police brutality protests. "No one is finding joy from Pepsi at a protest" claimed former Black Lives Matter organizer – Marsha P. Johnson.
4. Uber – Trump travel ban.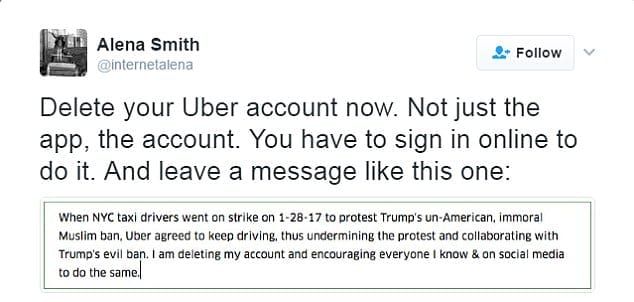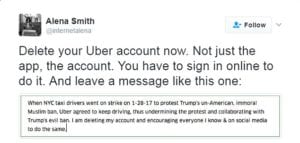 After Trump's immigration ban at the beginning of the year, New York taxi drivers decided to halt rides going to and from JFK airport to show support for immigrants being detained at the terminal. Uber was asked to join taxi drivers in the strike, but instead opted to suspend their surge prices and posted a tweet promoting their service. This caused scandal online, and within moments people were posting screenshots of themselves cancelling their Uber accounts and deleting the app.
5. Kendall & Kylie T-shirts.
It wouldn't be 2017 without multiple Kardashian/Jenner moments. Kylie and Kendall released their vintage t-shirt range earlier this year and it did not go down well. The Jenner sisters decided that their Instagram pictures would look great layered on top of iconic artists such as The Doors, Tupac and Biggie Smalls. The shirts advertised for $163.00 AU. These were promptly removed after the negative comments became too much. Sharon Osbourne came to the defense of her husband in the tweet: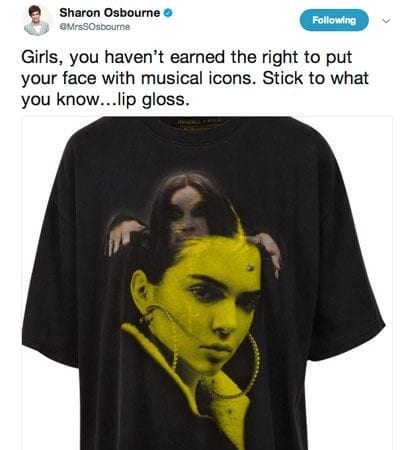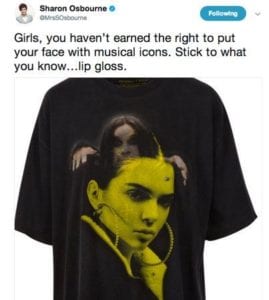 6. Dove body shapes for women?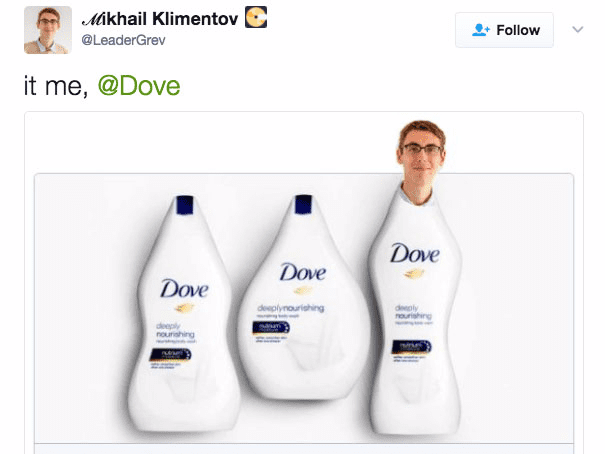 Dove were the laughing stock of the internet when their new shower gel bottles were released in 6 different shapes meant to empower women's bodies. The campaign backfired as people were confused – should they pick the bottle that resembles their body? Is their body weird if there is no matching bottle for them? The internet responded in hilarious fashion and Dove's reputation took a beating.
7. Nivea – Really?
Not a lot needs to be said about this one. It wasn't the smartest move. Needless to say, Nivea heard about it, loud and clear.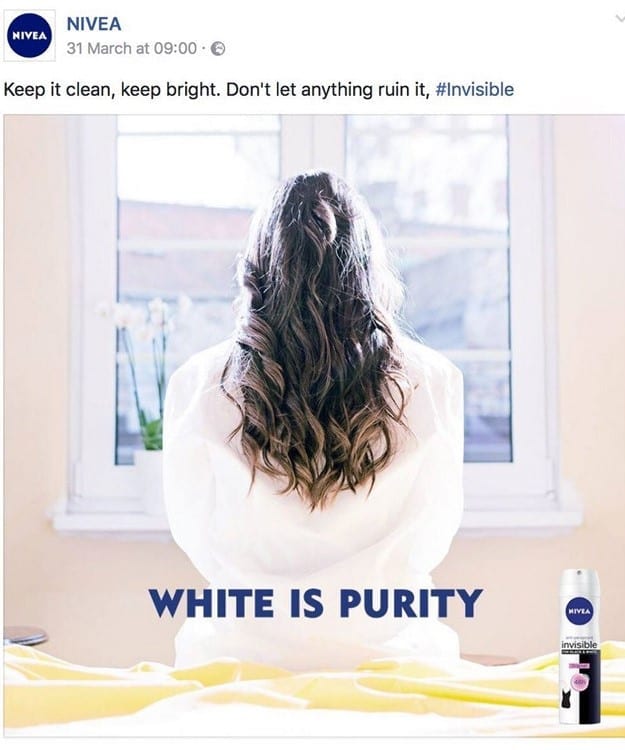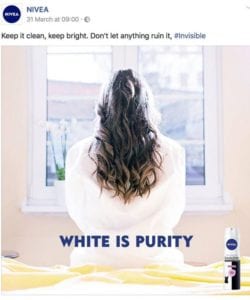 8. Cosmopolitan – Cancer is not a diet!
The tweet read – "How this woman lost 44 pounds without ANY exercise". The secret? Cancer. Yeah not cool Cosmopolitan. Viewers were outraged after seeing that the article was basically click-bait to a diet program called "The Bod," with discount codes throughout. Trying to pin weight loss on a diet program when in fact it was cancer is one way to lose trust with your audience.
9. Markelle Fultz – NBA rookie move.
The number 1 pick in this year's NBA draft also collected his first social media fail within minutes of being drafted. His first Instagram post as a professional athlete read – "Excited to head to (city) and join the (team name). @Tissot.us is helping me get started with my (team name) watch". Ah yes, copy and paste can be a killer sometimes. The internet had some fun with this one and it wasn't the best way to start his career.
10. Donald Trump…
Donald Trump's twitter account as a whole takes the top 10 spot. Picking just one Trump social media fail is near impossible. Trump is always vocal on his Twitter account, but his silence during the riots in Charlottesville was a huge social media fail. His inaction to condemn white supremacists in the recent riots caused huge criticism online. On a lighter note, the "Covfefe" tweet by Trump was comedy gold.
Is there a fail we've missed? Let us know in the comments…