March 2015 saw the rise of Meerkat, hailed as the darling of tech's huge SXSW festival held in Austin, Texas. The same festival helped launch Twitter a decade earlier, and in 2015 attendees were now obsessing over another startup named after an animal, using its app to livestream their experience from the showroom floor and just about every bar in town. Meerkat had exploded, and within days it had achieved a global user base of people willing to share snippets of their lives publically. In typical startup fashion CEO Ben Rubin described the experience as pretty overwhelming, 'It was a very blurry 72 hours in which I didn't sleep and didn't eat…I don't remember any of it'. In the following weeks Meerkat would raise $12 million in venture funding, as its viewership continued to explode. In May 2015 its broadcasters reached around 100,000 for the month – an amazing result for a new service, but a number that never grew despite more and more feature additions, like integration with GoPro.
Amongst the excitement of its explosive growth and buzz in the media Meerkat had hit a roadblock. Its viewership continued to grow, and is still growing a year later, but the service struggled to find users willing to regularly broadcast quality content. With online video behemoth YouTube offering advertising revenue as a tangible reward for its creators, Meerkat had an uphill battle in convincing its best users to stick around and put the effort in. In fact, Meerkat board member Josh Elman admits he saw a downward trend in quality, 'By June, what was clear with both Periscope and Meerkat was I'm using them less than I was two months ago and I'm not finding and discovering new concepts and new moments at all'. Rubin would later describe the struggle in an email to investors: 'It's different than sharing photographs — think of it this way: before Instagram, people already knew what constituted a beautiful photo and tried to take them. With live video no one really knows what 'good' live video they can create is'.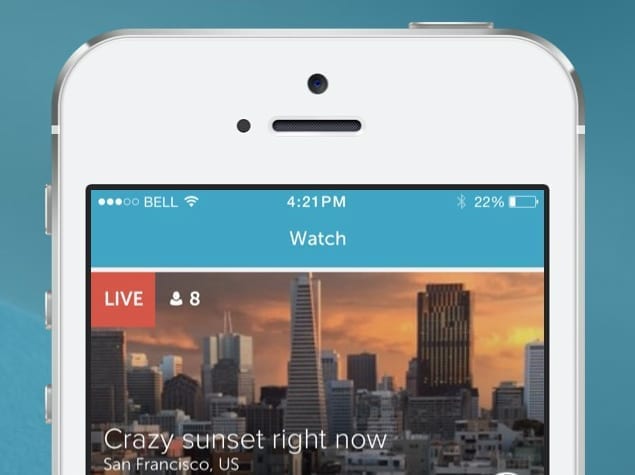 Meerkat made its mark in the tech industry in a big way, and fast, causing some big players to come back swinging. At the peak of Meerkat's popularity Twitter bought rival service Periscope, and chose to disable Meerkat's access to its social graph soon after, blocking the app's ability to post to its platform, or integrate follower/following lists so users could find each other. Meerkat, the service that allowed people to 'Tweet Live Video' anywhere, anytime, was partially crippled overnight. It had ruffled Twitter's feathers, and would soon have to face Facebook's introduction of live video, as well as YouTube's continued push of its own live streaming services.
Meerkat had its heyday in live streaming, but the writing was on the wall for the young startup. An increasing viewership with decreasing broadcasts was an unsustainable proposition. Worse, a survey conducted by Horizon Media last April found only a fifth of US internet users were interested in trying live streaming.
'It was a fucking hard decision to say 'it's not going to work, thank you everyone for the support,'" Rubin said in an email to employees two weeks ago. 'One-to-many [broadcasting] is not more than a feature on top of a platform, and if we want to be independent we have to change the course.'
So what's next for Meerkat? Its sticking around, but switching its focus to creating a social network where 'everybody is always live'. The company is staying hush on whatever that means, but speculators say it sounds a lot like Google Hangouts or Skype, where users only broadcast to a few people they know. As Periscope, Facebook and YouTube continue to go all in on live streaming, it remains to be seen which of these major players will crack the code on maintaining regular, quality broadcasts first (and make a bucket load of money from it, of course).