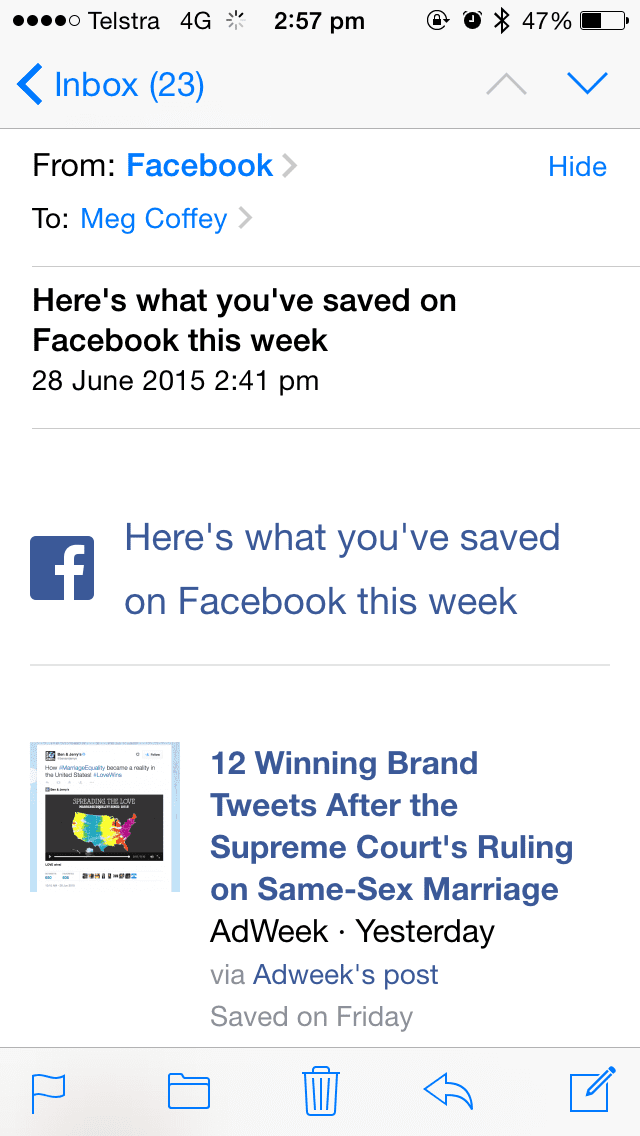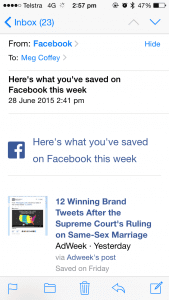 Not long ago Facebook introduced the ability for us to save links to read at a further date. This was a miracle if you were a mobile user that was also responsible for curating content – you could keep scrolling to your heart's delight and save all those little tidbits of information for later.
Now Facebook is reminding us of all those links we've saved, yet may have forgotten to go back to… If you're anything like us, it's the links can pile up and it's amazing what we've found interesting throughout the week.
Readers: Have you received an email from Facebook about your saved links?