Search Engine Optimisation (SEO) has always been about great content.
SEO copywriting is all about delivering a valuable message, communicating ideas clearly, and playing by the rules without being boring.
When you're writing any form of copy, you should always be keeping SEO in mind. After a while, SEO will become second nature, and you'll start following all the best practices without even really thinking about it.
A well-written piece of SEO copywriting will provide value and maintain a strong focus around a target keyword.
So, what's the ultimate goal of your copy? Well, you really have one goal: get as many eyes on your content as possible. To do so, you need to rank highly on Google, and that's where SEO copywriting comes in.
Let's take a look at five tips to help you reach real people and please search engines.
1. Write for people, not robots
Here's a great piece of advice: people aren't robots.
While it is true that the strengths and weaknesses of your SEO copywriting will be analysed by "robots," you still want to try and write as naturally as possible. This means avoiding things like keyword stuffing.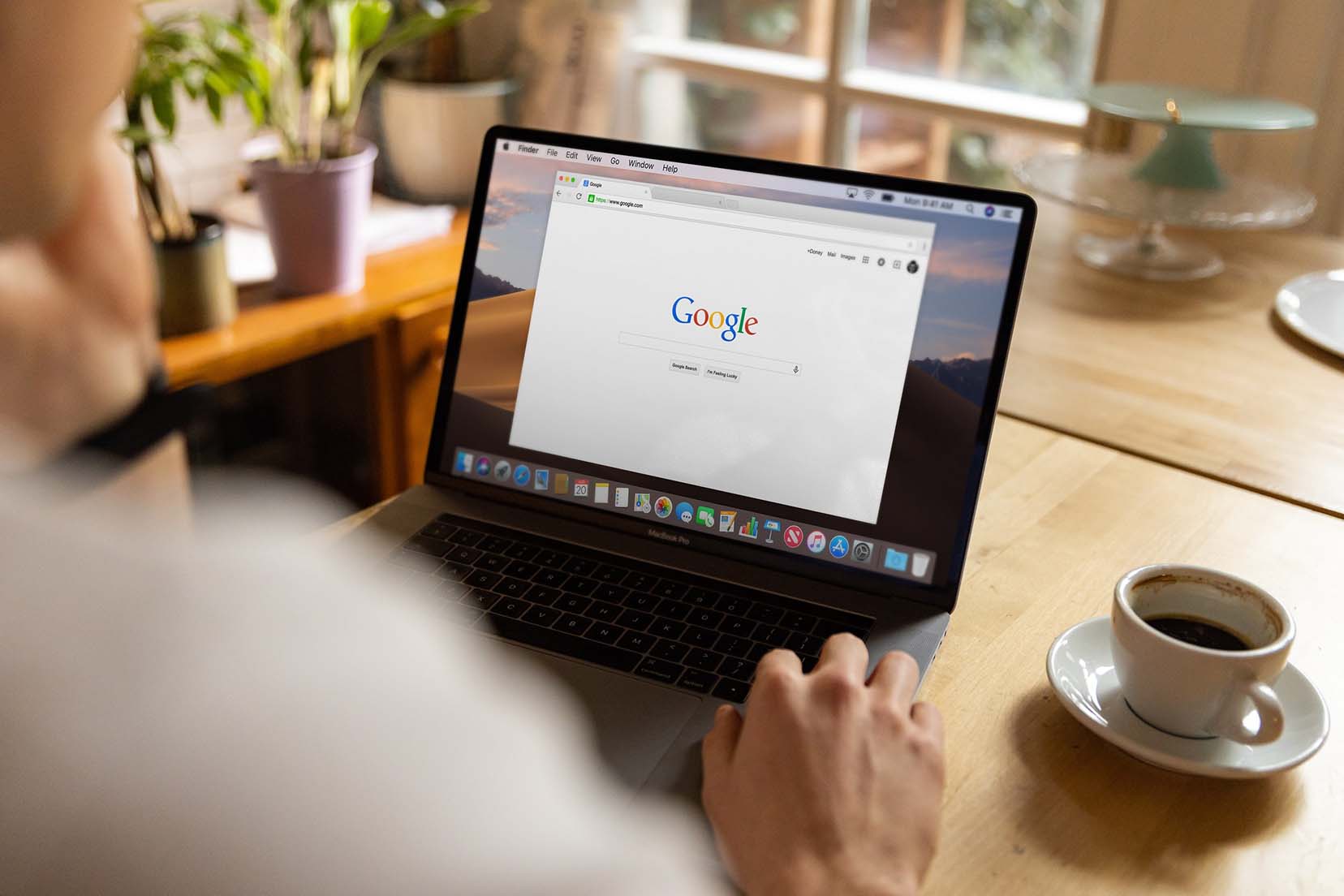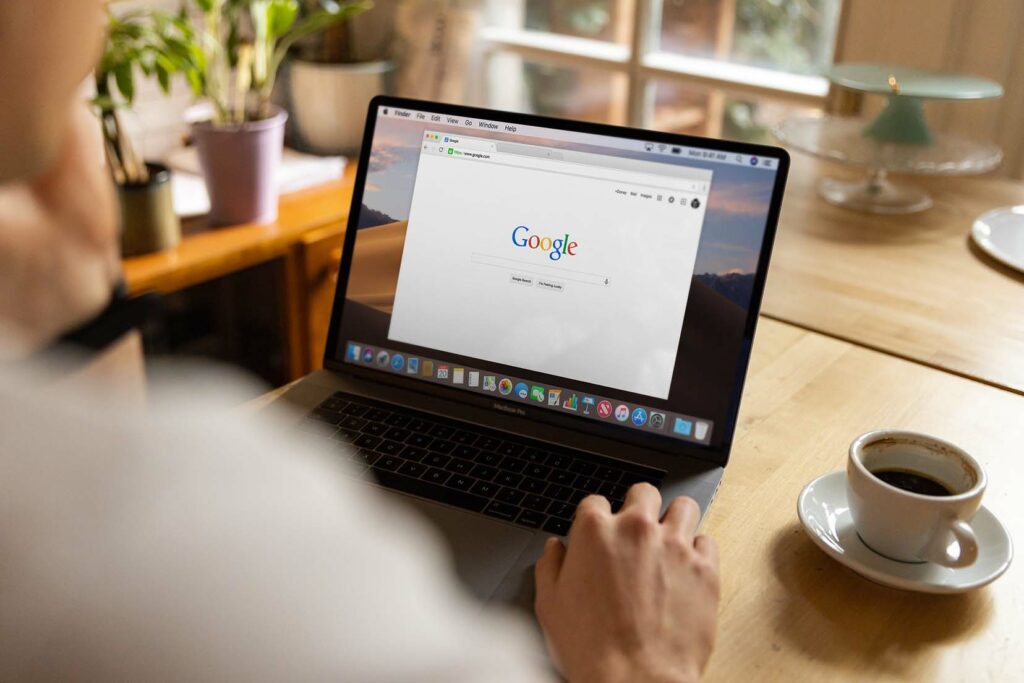 Every single piece of content you create and upload is a chance to connect with your readers and rank naturally in the search engine results. And whilst the importance of optimising your content for SEO is definitely there, writing for real people should be top priority.
You can fill your post with more keywords than you can care to count; however, if your post makes no sense or doesn't keep people reading, you aren't going to rank very well at all.
2. Know your audience
You need to know who you're writing for before putting pen to paper or a content strategy in place. Unless you have a clear indication of who your readers are, how can you possibly write great content that's specifically tailored to their interests and values?
Understanding your audience is one of the best and most crucial SEO copywriting tips because it's near impossible to write content that ranks well if it doesn't appeal to your audience and consumer.
Once you have a profile of your audience – talk their language. Give them clear and concise answers to their questions, adapt a conversational tone and use words that resonate with them. Use your content to build a relationship with your audience, and as your readership grows, search engines will pick up on it too.
3. Keep featured snippets in mind
You should start thinking about featured snippets if you want to guarantee that your content appears at the top of search results.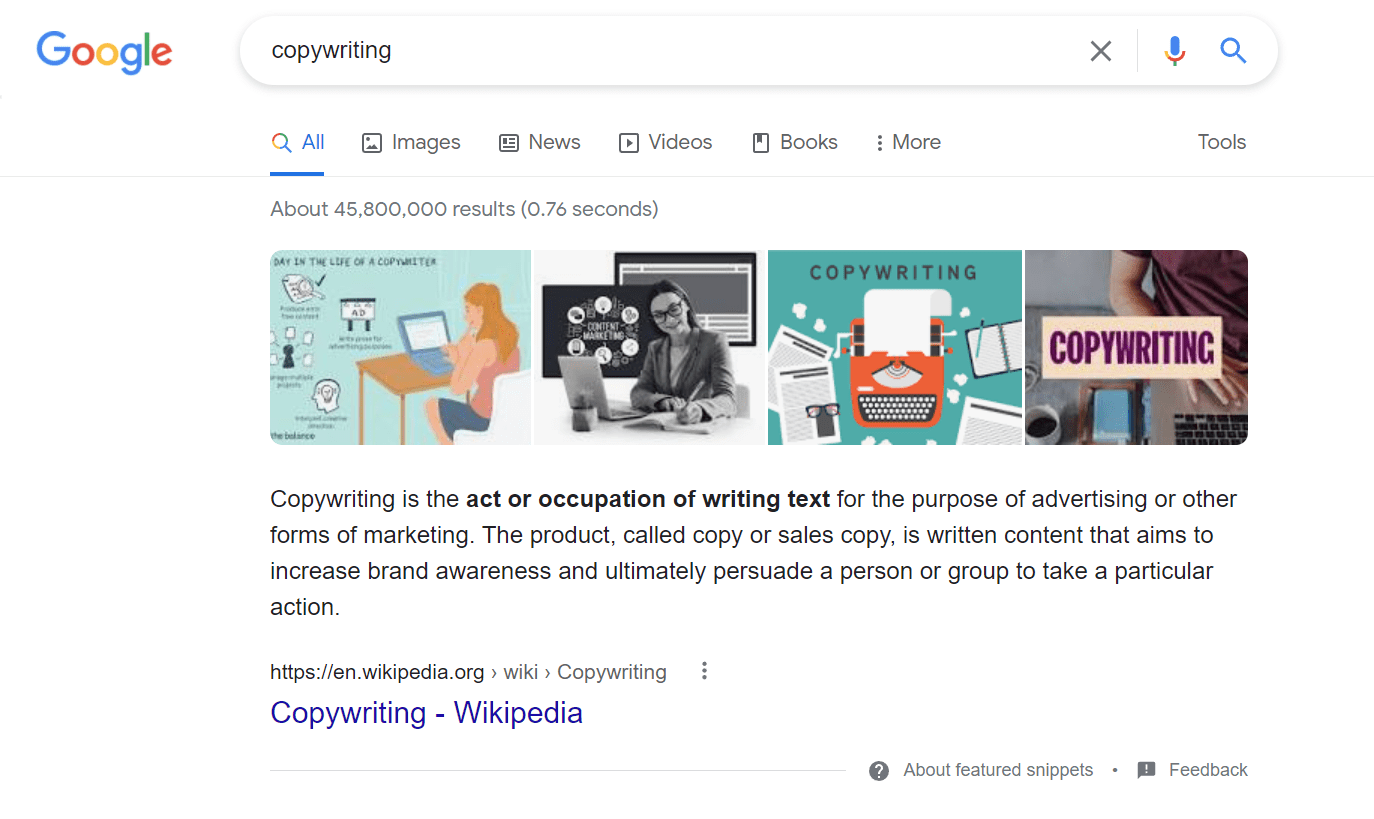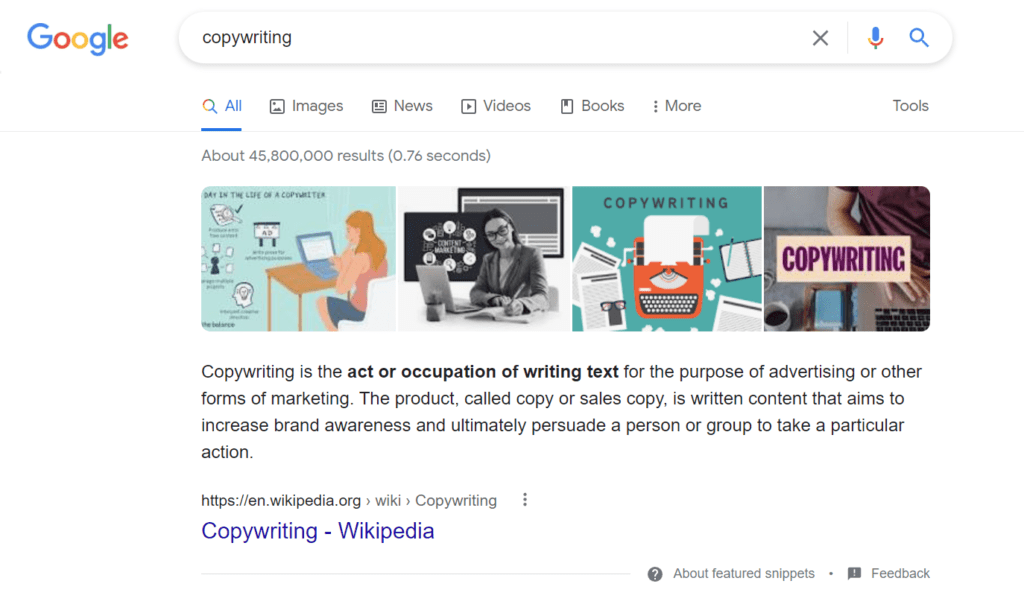 Often referred to as position zero, featured snippets appear as a content box at the top of search engine results pages.
As you can imagine, featured snippets are competitive positions; however, you can do things to improve the chance of Google picking your content. When SEO copywriting with featured snippets in mind, try and answer your keyword's question.
People will often be searching for your keyword through the context of asking Google a question. If your post can answer that question, you'll go a long way to winning that coveted feature snippet spot.
4. Use headings, images, and videos
SEO copywriting isn't the same as writing a novel. When someone lands on your website or blog post, they don't want to be greeted by an intimidating wall of text.
Breaking up heavy chunks of text with heading, images, and videos will make your content more visually interesting and easier to consume.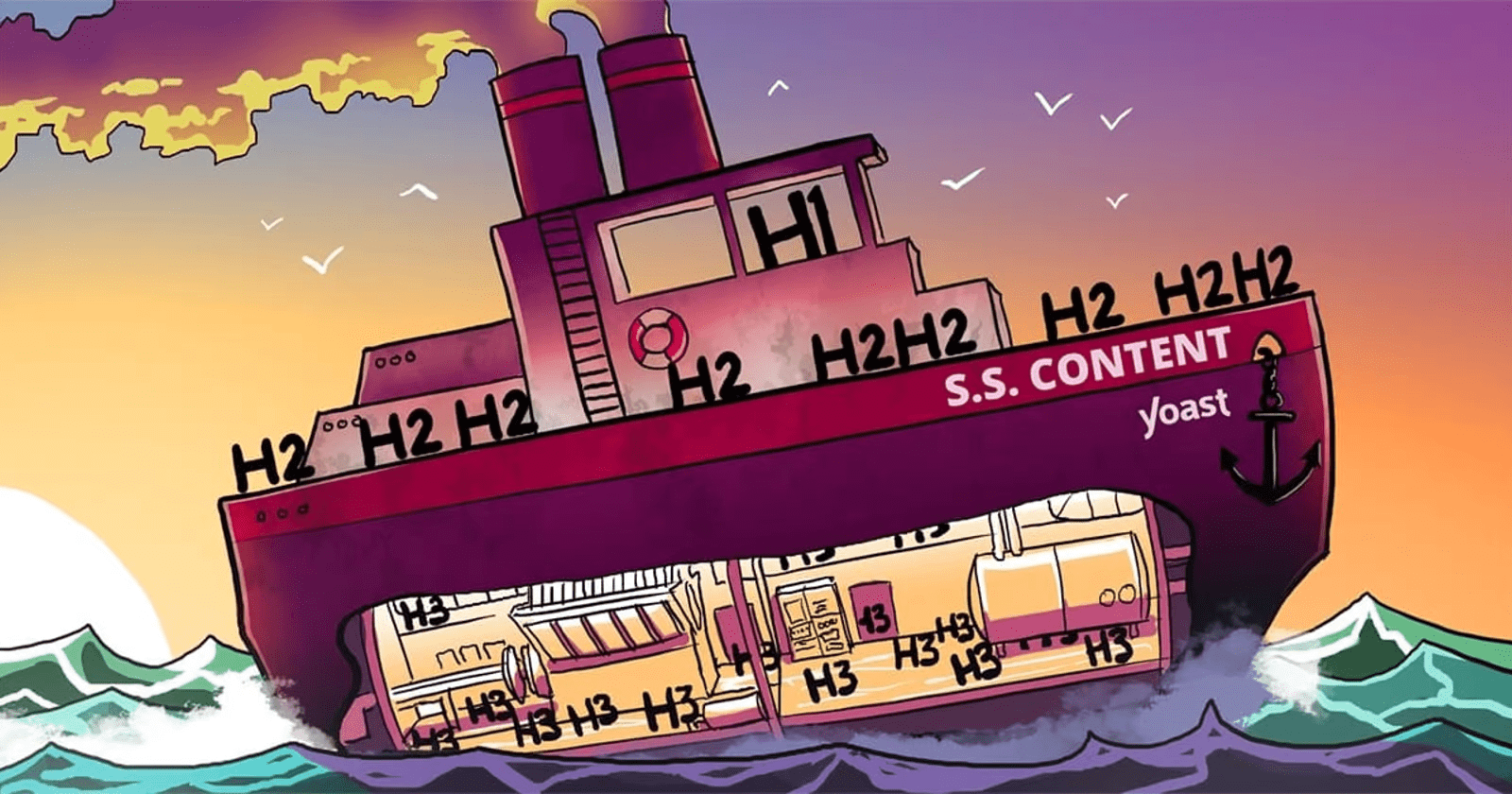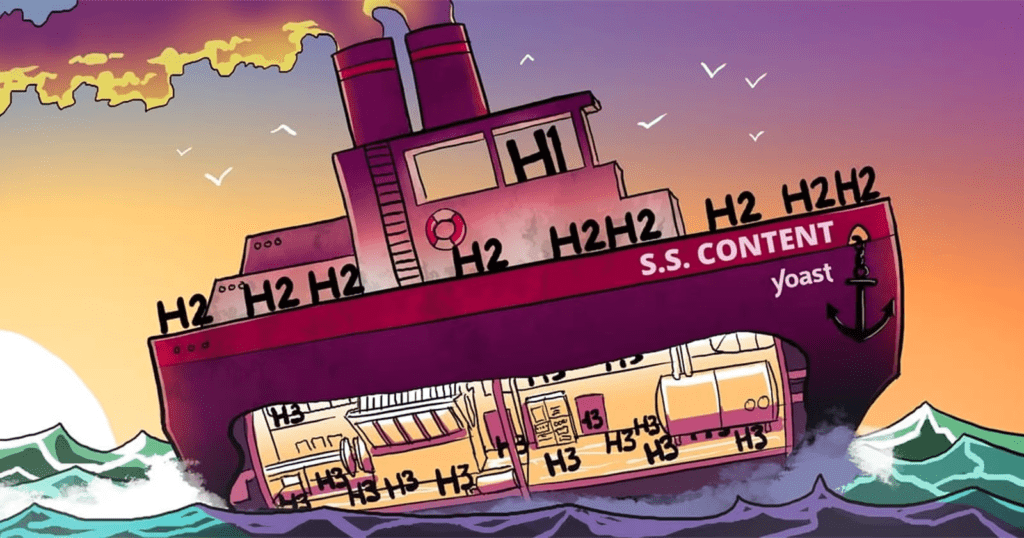 In regards to headings, don't simply start throwing H2s and H3s around your blog post. You should establish a style and stick to it across all of your posts.
Headings should also be used in hierarchical nature. You want your content to pull people in, hook them, and encourage them to keep reading. "Time on page" is an important metric for Google, so your headings should be exciting or relevant enough to keep people interested.
5. Include relevant and useful internal links
When it comes to SEO copywriting, internal links are your best friend. Like keyword stuffing though, you need to make sure links are useful and relevant without overcrowding your articles and content. For example, this being a blog about SEO copywriting, we may want to direct you to a relevant blog post about local SEO.
Creating internal links helps to boost the crawl-ability of your site by search engines by providing them with an easy-to-read internal link structure.
From a reader's perspective, they're also able to 'guide' your audience around the site, improving their experience and adding significant value.
The same as internal links can positively boost your content, linking out to reputable and trusted sources is extremely valuable. Providing your readers with more support on key points within the article keeps your audience better satisfied, and search engines will reward you.
Important: Avoid linking to external content that will directly compete with the keyword you're trying to rank for.
Enjoyed this blog? Why not check out our SEO resources page for more great tips?