Every Story is a branding opportunity waiting to happen.
Have you thought about your Instagram Story Strategy?
With all aspects of social media marketing, having a strategy is vital. While posting Instagram Stories make your brand fun and relatable, they're integral to building brand loyalty and encouraging future sales.
Instagram Stories have evolved; they are no longer a novelty. Statistics released in January 2020 found that there are over 500 million users every day and 62% of people say they have become more interested in a brand or product after seeing it in stories.
Now we've got your attention, download our checklist below to get your strategy on the right track!
Versus the stress of an Instagram feed post, Stories are a casual and spontaneous storytelling option as they are only visible for 24 hours (unless saved to Highlights).
However, this doesn't mean that thought and planning aren't necessary. Instagram Stories are discoverable, meaning your target audience can organically find you.
When used correctly, Instagram Stories can help drive engagement (through the use of polls, quizzes, stickers, Q&As, user-generated content) and help to increase ROI (through swipe up links, shopping button).
Download the Instagram Story Strategy template below to capture your audience's attention, gather their interest and convert them to a loyal customer.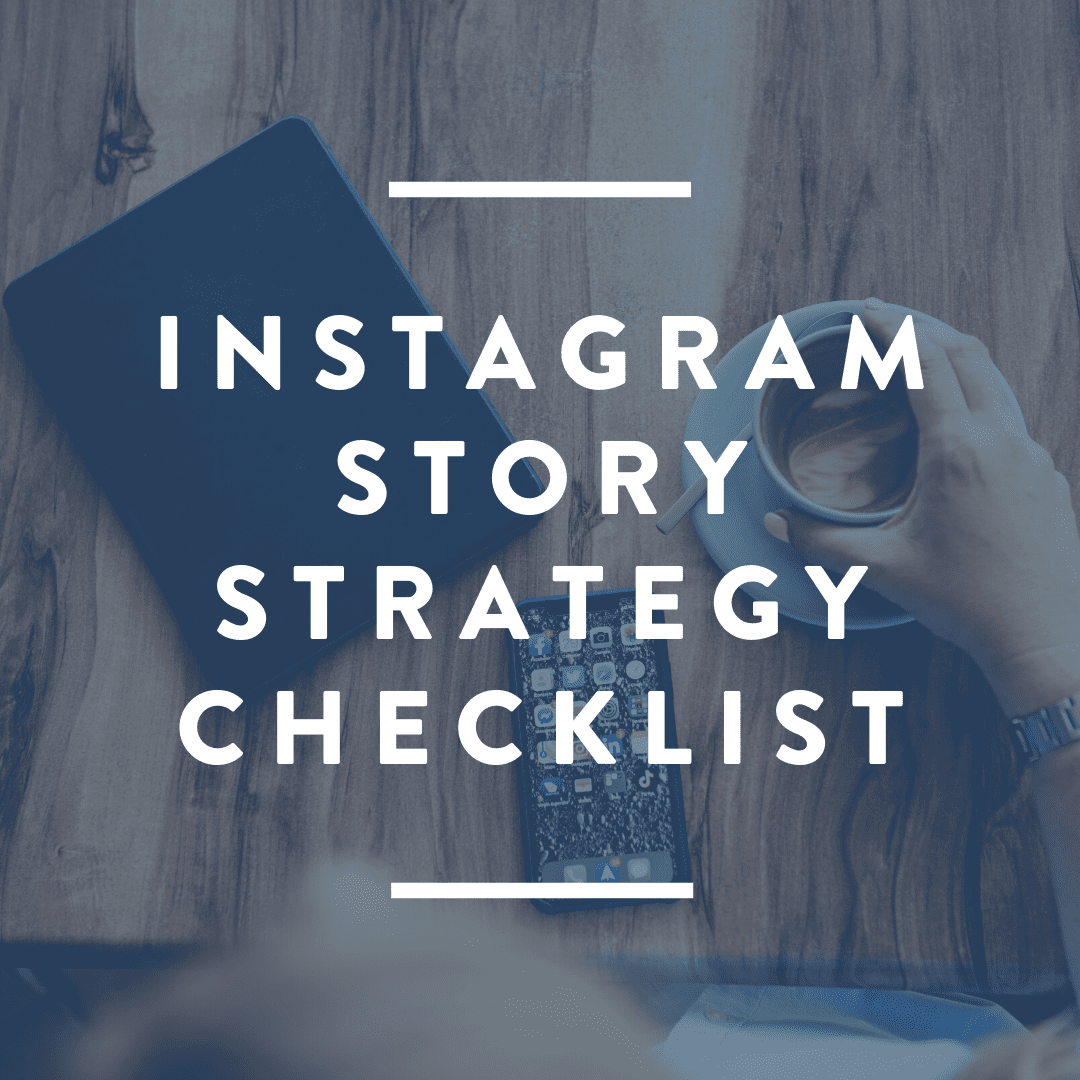 Instagram Story Strategy Checklist
Utilising the full-screen immersive experience of Instagram Stories, showcase a more playful and fun side of your business to build brand loyalty and encourage future sales.
IMPORTANT:
The link to download your file will be sent directly to the email address provided at checkout. If you do not receive it, please check your spam.
If you have any issues please email us at hello@smperth.com