Social Media is an incredible platform to help brands engage and create meaningful relationships with their audience.
But sometimes it goes horribly wrong. And when it does, there's nothing better than to sit back and enjoy the show.
So grab the popcorn and enjoy the top 10 Social Media Fails of 2018.
US Army – Yanny or Laurel?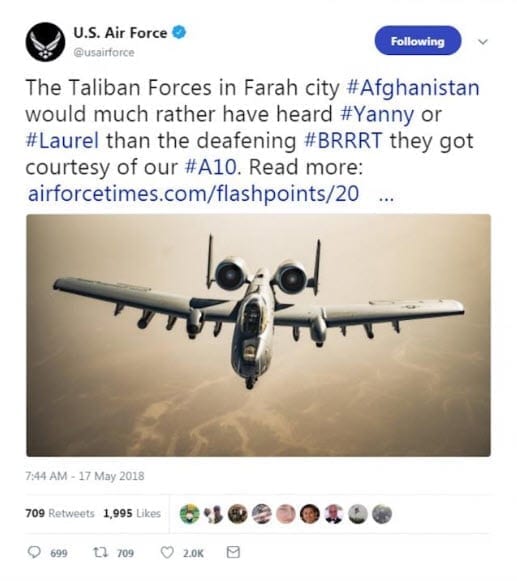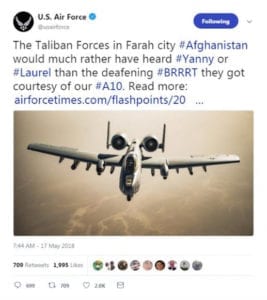 Yanny or Laurel? For a brief moment in time, this question divided the internet. As is the case with most internet fads, brands usually try to cash in on the fame.
In this particular case, the US Army thought it was a good idea to chime in with a tweet about laurel/yanny compared to the sound of bombings in Afghanistan.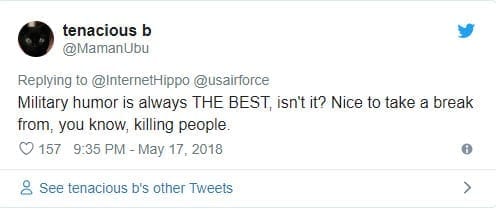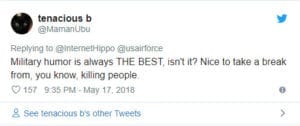 Bryan Colangelo and the Philadelphia 76ers

This was a bizarre case that caught headlines in the NBA. Reporters at The Ringer were anonymously tipped off that Philadelphia 76ers President of basketball operations Bryan Colangelo was linked to 5 Twitter accounts being used to tarnish the reputation of the very team he worked for – Philadelphia 76ers.
These accounts were being used to verbally bash current and former Philadelphia players, coaches and managers. After a legal investigation, Bryan Colangelo resigned from the team. Investigators found his wife was running the social media accounts from information passed on by Colangelo.
One of the proven fake accounts went as far to defend his shirt collar!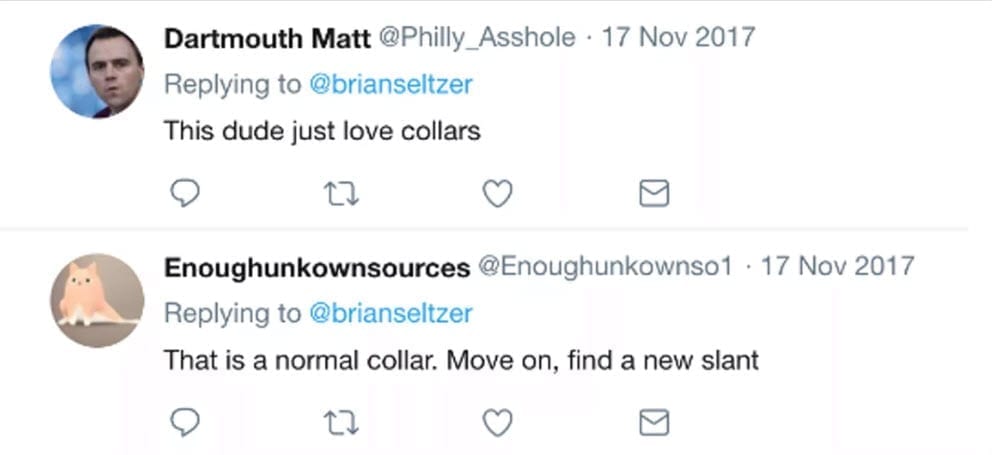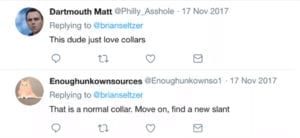 In another tweet from the same account, Colangelo claims he wants to knock some sense into Joel's head, referring to NBA player Joel Embiid.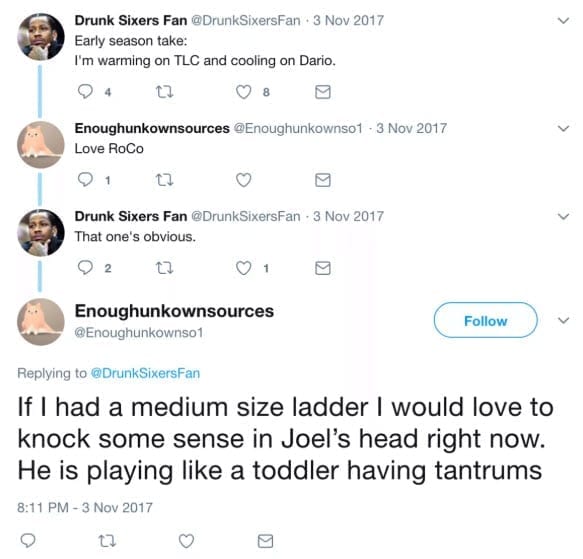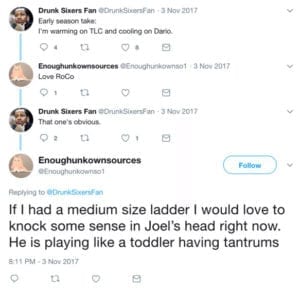 Russian Burger King Fail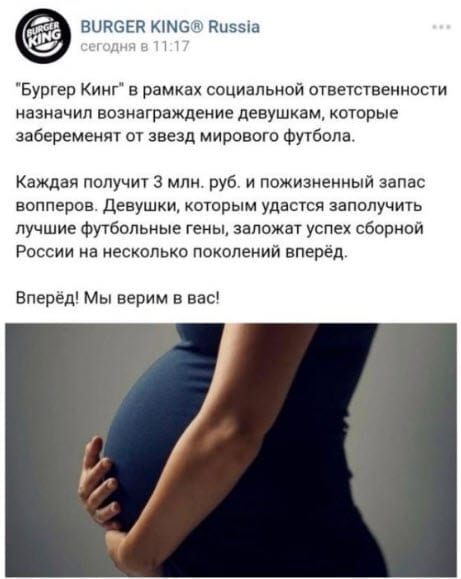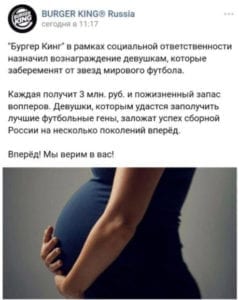 Here's a tip Russia. Don't offer a lifetime supply of Whopper burgers to Russian women who get pregnant to World Cup players.
Yes, you read that correctly. That really happened. They even posted the promo with a picture of a pregnant woman. FAIL!
Snapchat Bot Backfires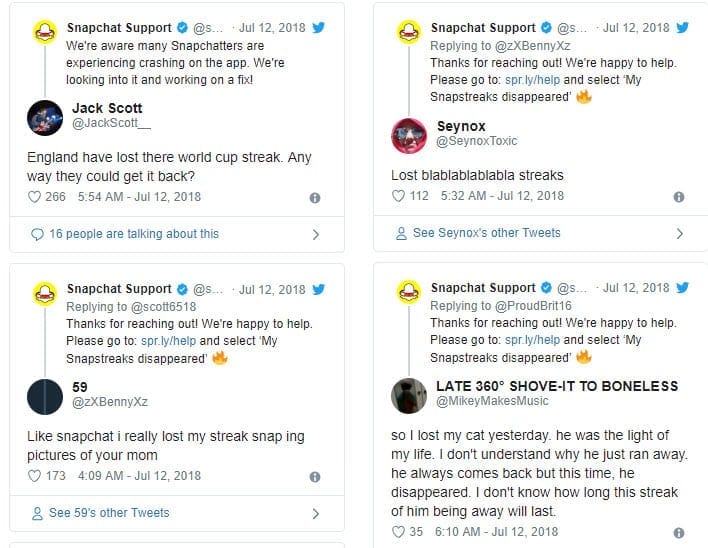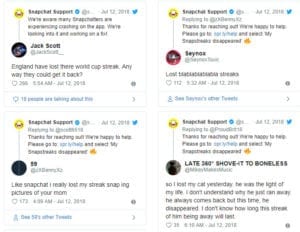 Snapchat users had some fun with an auto-reply bot when the company had some issues with Snapstreaks.
Usually quickly realised if they used keywords like 'snap' or 'streak', they would be asked to visit the Snapchat website.
An important reminder not to treat your audience like fools.
Rihanna Slams Snapchat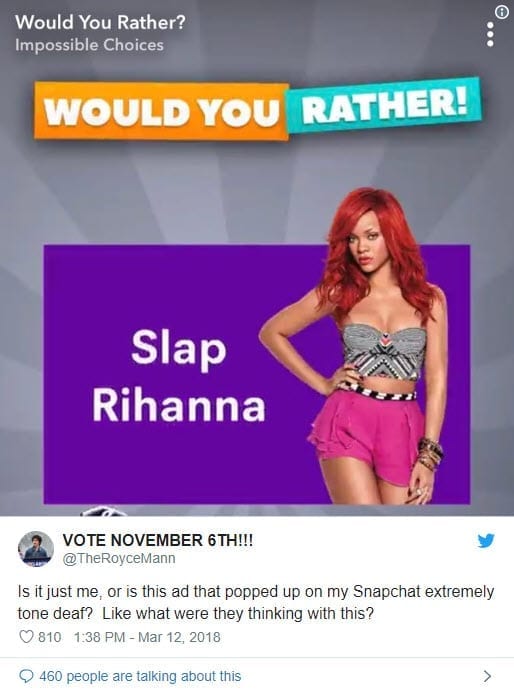 Snapchat ran an advertisement titled 'Impossible choices". They asked users if they would rather slap Rihanna or punch Chris Brown.
Not the smartest move Snapchat.
Rihanna told the app to delete itself and they quickly lost $800 million from its share price.
International Women's Day Blunder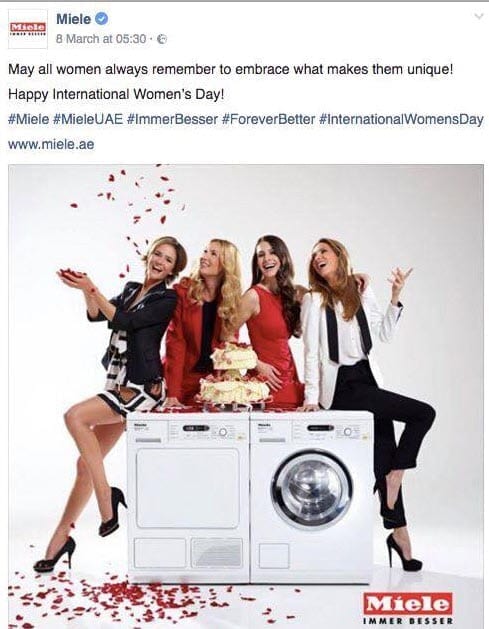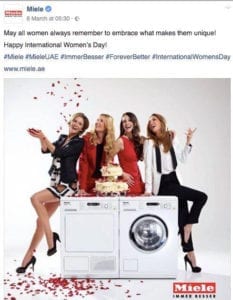 Miele decided a great way to celebrate International Women's day was to place a group of women sitting on top of a washing machine.
Nothing like enforcing some old-fashioned stereotypes!
Kim Kardashian Photoshop Skills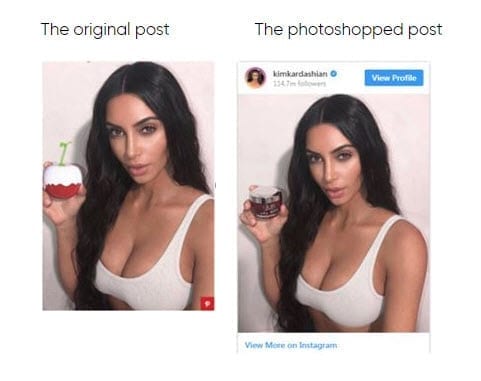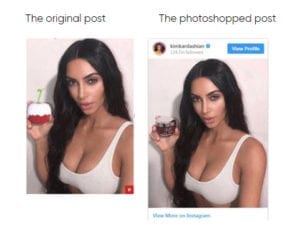 Kim Kardashian photoshopping her perfume into old pictures is quite strange. Not sure why this is even necessary, surely it's easier just to take a new picture. Fans were quick to notice the same pictures being reused!
Lorde Causes Controversy with Insensitive Insta Caption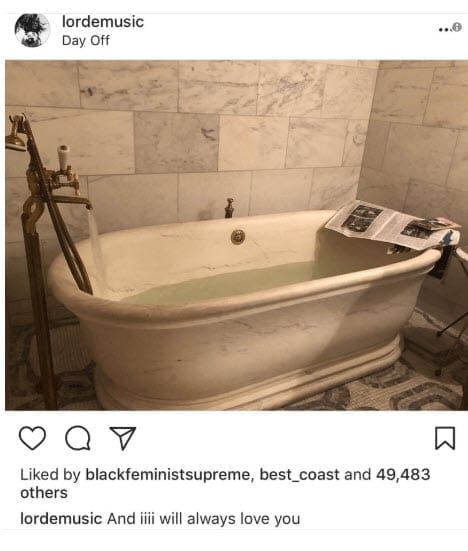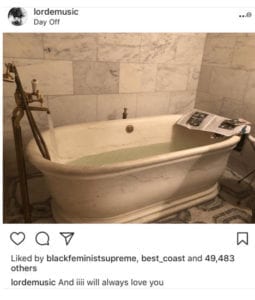 Lorde landed in hot water after she posted a pic on Instagram with the caption: "And iiii will always love you".
The singer was referring to her love of bathtubs but was criticised for the poorly referenced Whitney Houston lyrics, who drowned in a bathtub.
Lorde was quick to apologise to anyone she might have upset.
RAM Missed the Mark
Ram caused some controversy when they aired an advertisement at the 2018 Superbowl.
The video uses a Martin Luther King sermon to promote the Ram truck. Many social media users claimed that it's poor taste to attempt to profit from a legendary social justice advocate.
Below is the video, what do you think?
Ladbrokes Melbourne Cup Crash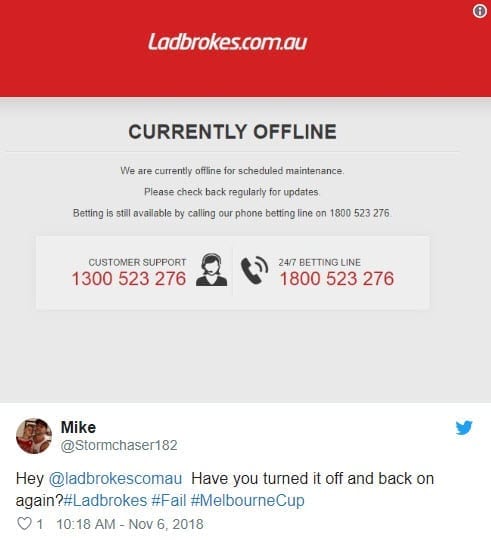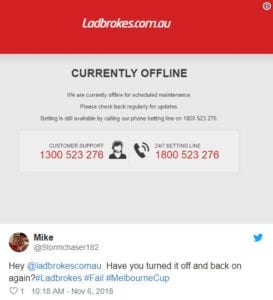 If your betting app is going to fail on the day of the Melbourne Cup, don't lie to your customers and say you had 'scheduled maintenance'.
Really not a good look.
Can you think of any social media fails that we missed? Let us know in the comments below.
Want more cringe? Check out our social media fails from 2017!