Ah, SEO. It's not just some magic sauce.
But it can magically transform your site from page 100 to page one.
A lot of business owners start SEO hoping that their rankings will eventually become so good that they won't need to keep paying for Google Ads each month.
Unfortunately, that's not exactly how it works.
Different Real Estate
Yes, you get unlimited and free traffic from ranking well Organically. But capacity for clicks free clicks doesn't necessarily mean that you'll be getting 100% of the search volume on the SERPs (Search Engine Results Pages) for your keywords. Take a look at WA Legal, who rank 1st organically for "Car Accident Lawyers Perth".
You may have also noticed that despite holding that top spot, the also have a Google Ad in the second ad spot.
When we switch the Google Ads for "Car Accident Lawyers Perth", enquiries go down. Not to zero, but they certainly go down enough that it's worth paying for ads to get the numbers back up. That's because in reality, being first Organically isn't being on the SERPs, strictly speaking. That first position that WA Legal are holding, realistically, is position 8 or 8 (depending on how many ads and map listing appear).
Now, particularly on a mobile device, you can see how many chances WA Legal's competitors have of attracting that search users before their eyes land on their Organic listing. It's frustrating given all the work that has gone in to achieving such impressed Organic rankings for WA Legal to still rely on bidding anywhere between $40 and $70 per click (yes, legal terms do cost that much) in Google Ads to keep the inquiries up.
Google Will Protect Their Revenue
The Big G knows that businesses are doing everything they can to acquire free traffic; at the end of the day, giving away traffic for free isn't Google's business model. They want you to pay for the privilege of accessing these purchase-ready search users. That's why we now, usually have four ads consuming most of the SERPs immediately real estate before you get to the map listings and Organic listings. Google are continually testing methods to widen the gap between Google Ads and Organic listings.
For example, in 2016 Google were testing increased spacing between ads, making them take up even more space on the SERPs. Recently Google have rolled out an update for expanded text ads which now allows 3 headlines and 2 descriptions (where we previously had only 2 and 1, respectively).
SEO Isn't Dead
It's not all doom and gloom. You can still get significant traction from ranking well organically. It's just not as effective as it used to be for purchase intent searches. SEO needs to be a part of your online marketing mix – not the sole focus. Especially for those 'need right now' services like plumbing, electrical, glaziers, and so on; the chances of a desperate search user scrolling past all the carefully crafted and well-written ads and clicking on a bland keyword-stuffed Organic listing is getting lower and lower.
See the difference between Himac Attachment's value-packed Google Ad at the top compared to their Organic listing just below that is void of the same value and very keyword orientated just so it can rank well.
Because of this, we now have to look for other ways to leverage organic traffic in our SEO strategies than just your direct purchase-intent keywords.
Where Content Comes In
Whilst we tend to focus on the commercial-type searches on Google, it's easy to forget that the search engine is an information machine.
Every day there are millions of searches beginning with:
How to…
What happens when…
What's the best…
And so on.
For Google to remain helpful to search users and maintain their dominance in the Search market, they need good quality content to show their search users.
Help Google, And They'll Help You
Basically, Google are constantly recruiting quality content and most businesses aren't capitalising on the opportunity because these information queries aren't as lucrative as the type of purchase intent searches where you'd typically want your ads appearing. However, it is the type of traffic that you can very easily capitalise on with a lengthy blog post/news article.
And best of all, there are usually no ads to compete with.
So, if you're one of the few businesses that can actually be bothered with a content strategy, you're going to miles ahead of the competition.
The Knock-On Effect
Stuffing keywords into landing pages and building backlinks is becoming less and less effective. Google is noticeably rewarding websites' efforts to rank for purchase intent keywords if they're helping the Big G out with quality content that is attracting and keeping search users on-page for a satisfactory amount of time.
This blog article from Door Stop around "why are bi-fold doors so expensive" informs likely frustrated buyers around the additional engineering required along with the added weight-loads that bi-fold doors have to handle.
Whilst informative, it's not complete charity. There's also a mention of Door Stop's starting prices for bi-fold doors (which is significantly lower than most of their competitors) which would surely pique the interest of anyone who is genuinely in-market for bi-fold doors.
It's a clever tactic to obtain easy, extra traffic that will always be void of ads competing for those clicks. The same applies with Able Removals and their article around fixed price verses hourly rate removalists.
This is an article that gets a decent amount of traffic each month and does generate enquiries. And all it took was a well-written article that was targeting a phrase commonly typed into Google.
Quality Over Quantity
One of the biggest myths in SEO is that "Google loves fresh content". So, you've gotta be pumping out blogs/articles every week, right? Wrong.
This blog post from an old client, Mad Cow Entertainment, that's dominating the top spot for "things to do in Perth during Winter" was created back in 2016, but because it's deemed the most information rich by Google, it doesn't get toppled by newer articles. And there hasn't been much added that blog post or the entire blog section, for that matter, since.
Remember that Google wants to give its search users the most helpful information that it can. That's why Google doesn't just rank the freshest content it can find first – quality always comes first.
Indirectly Assisting Your "Main Keywords"
Because user experience is so important to Google, websites that create useful content that generates healthy on-site usage are going to be rewarded. This means that whilst these blogs don't directly work on your main keywords like "service perth", it's indirectly helping them rank by lifting the way Google looks at your website overall in how helpful it is to search users.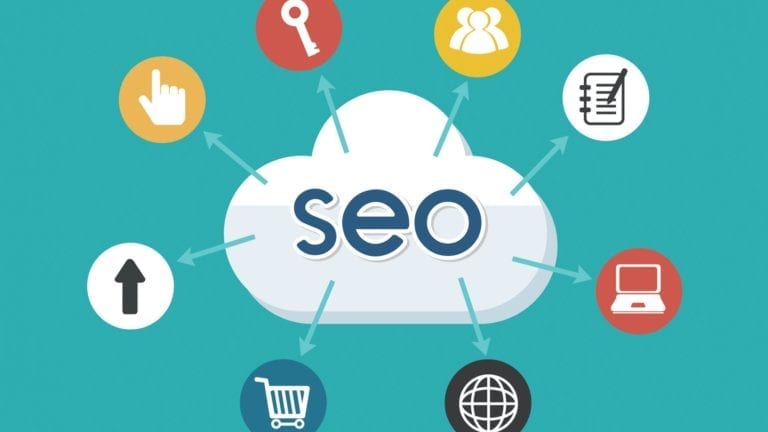 At the end of the day, SEO is still worth pursuing but there's a different way to go about it these days. Google is hunting quality content and, as a business owner, if you don't start providing it you will be left behind. And know that SEO simply cannot be a permanent replacement for your Google Ads campaign. Google will continue to protect its revenue, finding a way to reduce the amount of free traffic businesses can capture from the search engine, forcing them to resort to paid advertising.
That doesn't mean SEO should be completely abandoned in favour of ads, either. An effective search strategy incorporates both and allows them to work together to generate business, awareness and authority.