Could you be giving your audience social fatigue syndrome?
Great you've got yourself a social media presence and have been using it to tell your potential customers all about your brand.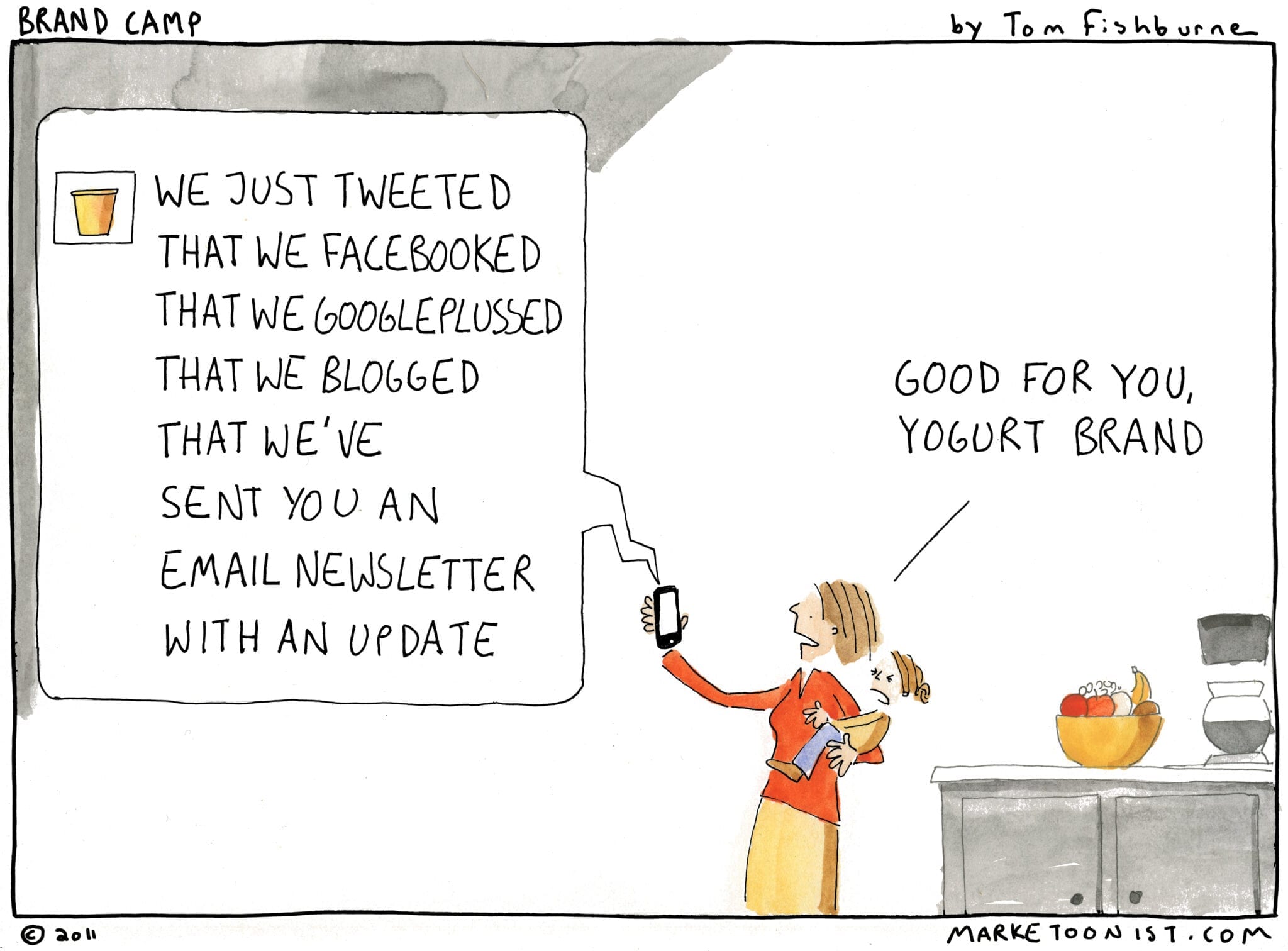 You've been posting on Facebook, sending out Tweets and SnapChats. But no one seems to be responding.
Is it possible you've gone overboard? Perhaps your followers have social fatigue…
Information overload
Our audiences are online all the time. Ok, that's bit of an exaggeration; the general majority have access to, and are connected to, social media at most times of the day thanks to smartphones and increased internet connectivity. This means that they absorb a lot of information, and trying to stay alert and retain so much information from so many different sources can be tiring!
Saturating your audiences with messages continually and on a number of platforms can have a detrimental effect on your brand, and it can make your customers want to switch off.
Pace Yourself
So before you lose your audience and get social fatigue, take a step back and put some structure – otherwise known as strategy – into your marketing on social.
Here are some of the basics rules for posting content on social media that will ensure the content you deliver is well received.
Choose the right platform
You don't need to be on every single platform. Facebook is the most popular one, and the platform that most brands use but depending on who and where your target audience are you may not need a Facebook page.
Know your audience
There's no point using SnapChat for your marketing if you're target audience are Baby Boomers. Knowing who you're targeting and which social media platform(s) they use will help you decide the best one for your brand to use.
Learn the platform
Once you decide on a platform, learn how to use it effectively! The frequency of your posting and reuse of the content in them works on some platforms, but not others.
Be relevant
People follow brands that they like and trust. If you post information that isn't relevant to them they will lose interest in your brand.
Post meaningful updates
Don't just post for the sake of posting. If you have something to say make it interesting and useful to your audience.
Social media is a two-way street
Just because you are a business page does not mean your brand exists in a vacuum. Share things with your followers, give them little insights into your brand, let them get to know you.
Talk with your audience
Be social on social, rather than talking to them and using it as a platform to make announcements, have conversations with your audience.
Doing your research and putting a bit of thought behind what you post, including where and when it is posted will mean your posts will be better received by your audience. They will be more likely to interact with your brand rather than going glassy-eyed when the 16th notification for the hour comes through their inbox.
See how many changes from the list above you can start putting in place!
Wondering how to take things to the next level? Check out our Developing a Social Media Strategy online course.