We love it when people comment on our social media posts.
A comment or like is a form of engagement that lets people tell us they like our social media content. It's important to respond to these comments in a timely manner to develop a relationship with our social media followers.
But, we also understand that this can be time consuming. If you are a small business owner, chances are you have enough on your plate to worry about checking your phone all day to respond to comments.
So how can we save time and respond to comments while maintaining authenticity?
In this post we will provide a few tips and tricks that will help you engage with your social media followers quickly and authentically.
Different types of replies you can use
Emojis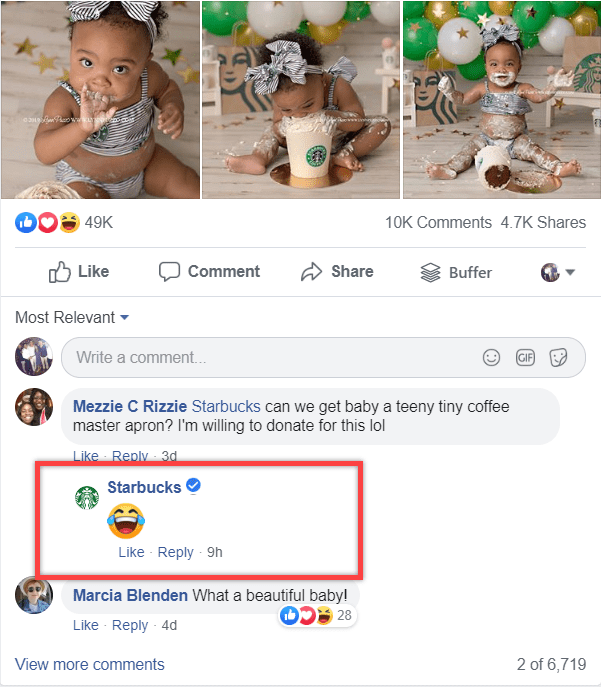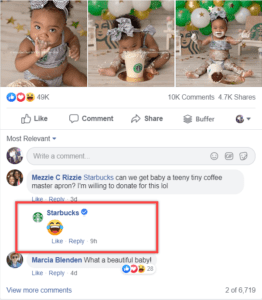 One of the best ways to make your replies appear a little more fun and lighthearted is to use emojis.
Emojis are a useful way to express your tone and emotions in your response, which is sometimes difficult to do when only using text. They've become recognised as an appropriate way to respond to people across all social media platforms.
Emoji Codes is a free website that gives you the emoji shortcuts for Facebook.
You can also check out our complete guide to emojis for social media marketers.
GIFs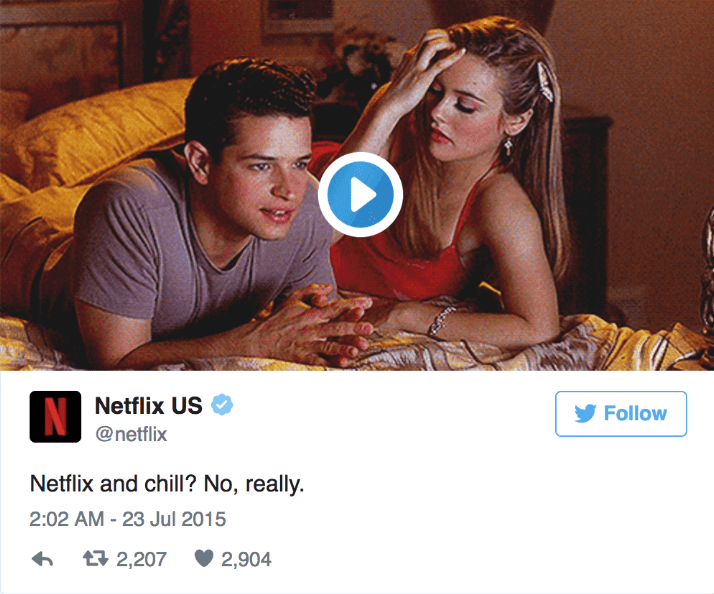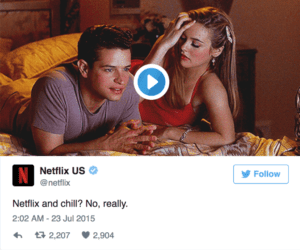 Using a GIF can be used for multiple purposes:
To show personality
To show off a product
To explain a process
To thank someone
To animate data
To offer a sneak peek
With the new GIF button on Twitter and Facebook, you can easily find and add a GIF to your replies.
GIPHY is a free online tool where you can search and create your own GIFs to use on your social media channels.
Ask Questions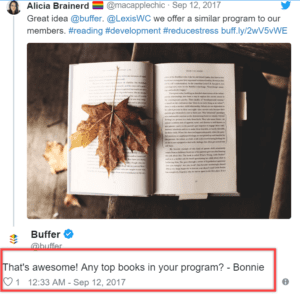 It's important to say "Thank you" to your social media followers when they write something nice on one of your posts. But that can also close the conversation pretty quickly.
One way to keep the conversation going is to ask for their opinion on something. In the example above, Buffer asks a follower for some of their top books.
Some more examples you can ask on your social media post include:
What did you enjoy most about the blog?
What are your ideas regarding this post?
Have your tried any of these tips before?
Do you have any advice for other readers?
See below for another example of asking a question. Triple J asked its followers for their "first concert, last concert and next concert that they've been to."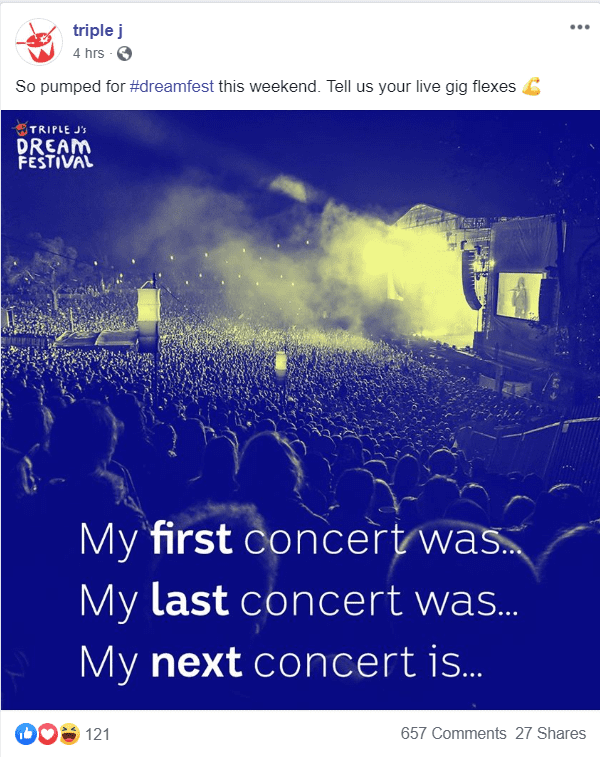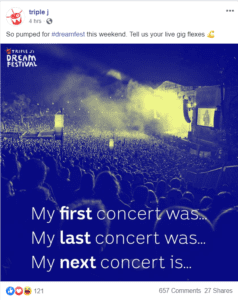 Images/Links
Sometimes the best way to respond to your followers is with an image or video.
For example, If one of your customers wanted to know how to change their personal settings on your application – you can post an image that shows them where to click.
You can also post links to further information if that's what your customer requires.
Be sure to check out the video version.
What are some of your favourite ways to respond to your social media followers quickly and authentically? We would love to hear from you in the comments.