Yogi Berra once said – "If you don't know where you're going, you'll end up somewhere else."
Establishing your brand's voice on social media can be a nightmare, IF you don't have a plan.
A strong brand that can be identified over different social media platforms won't happen overnight, but the right preparation will help you get there so much faster.
In this post, we'll show you the best way to develop a strong brand voice on social media.
Define Your Brand's Message
What is unique about your brand and what problems do you solve?
For example, Lokai offers bracelets for people to inspire them to find balance in their life.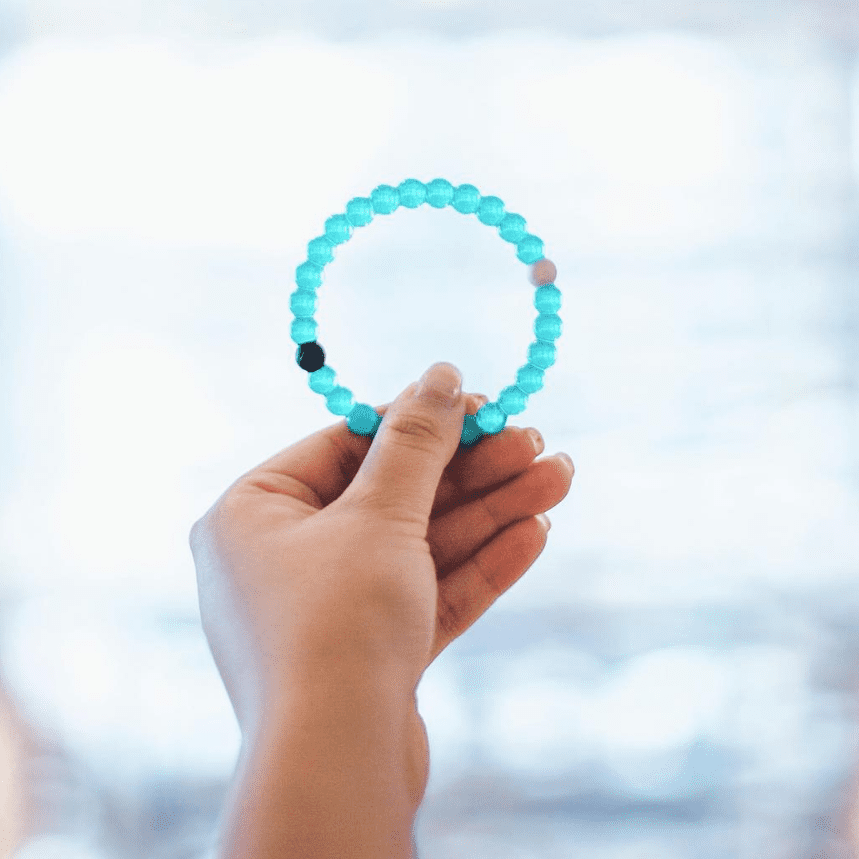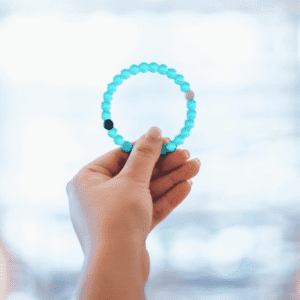 The black bead contains mud from the Dead Sea which is the lowest point on earth. The white bead holds water from Mount Everest – the highest point on earth.
Lokai founder Steven Izen explains:
"This idea of balance came to me when my granddad was diagnosed with Alzheimer's. I was obviously heartbroken but at the same time grateful for the memories we'd shared." When you wear these bracelets, it is your daily reminder to "Stay humble, stay hopeful."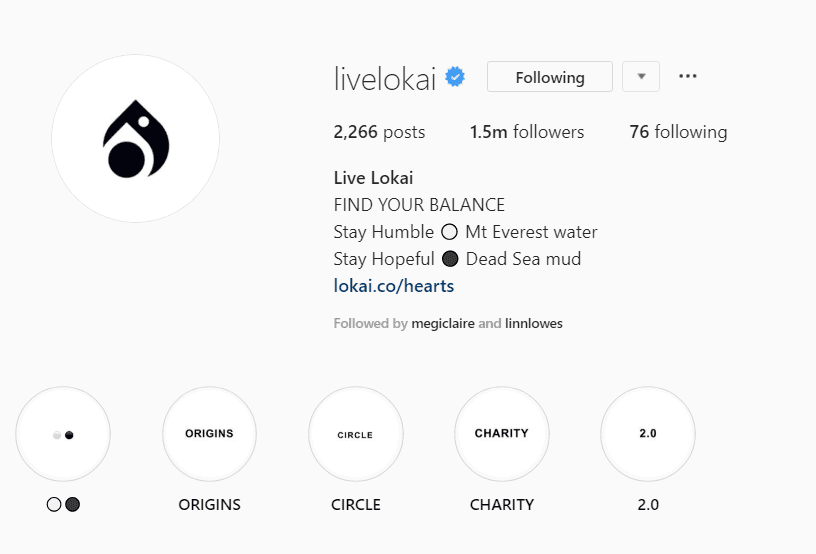 This is a brand who has a clear understanding about what they offer to their customers – hope and humility, which allows them to understand the content they should be producing.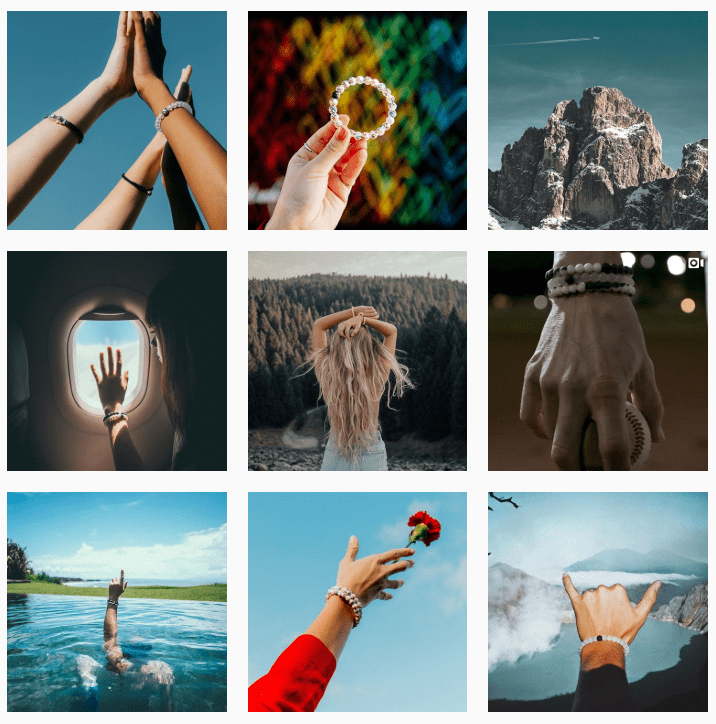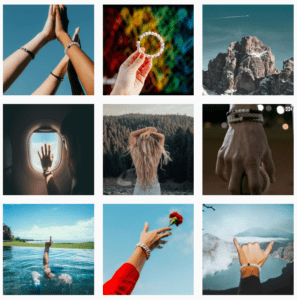 What's your stance on social causes?
This is something everyone in your business should be on the same page with.
Does your brand support a social justice movement, political belief, religion, etc? Will you be active in these discussions online or will you avoid them?
It's important to remember that your brands' morals are in line with your target audience.
Your customers should always be the priority. Make sure you don't ignore their needs while trying to push your views on a social cause.
Remember, once you put your name behind something, people won't forget!
Mood Board Your Voice
Mood boards are one of the most effective ways of visualising what you want your brand voice to be.
Establish a board of things you like, things you don't like, things to avoid, etc.
Pinterest and Canva is a great way to do this.
This will not only help with your brand voice, but also is a great opportunity to refine your brands visual identity.
Storyboarding is a great method for writers to develop a character in a story or script. Figure out everything your brand does and doesn't like, end goals and who your brand wants to be. This could help you define your voice with even more precision.
Establish Your Tone of Voice
Consider the tone of voice that you'll use across your social media channels. List some adjectives that you want associated with your brand. For example,
Smart
Polite
Helpful
Humorous
Peaceful
You can further develop this list to give you more insight. Expand on the words above by saying what your brand is not.
Expand on your tone by including what your brand is not. Here are few examples:
Smart but not arrogant
Peaceful but not quiet
Empathetic but not emotional
Positive but not over-the-top
Know Your Target Audience
Who are you trying to reach? Gen Z? Millenials? Single people? Married couples?
What voice and style is best going to capture their attention? If you find yourself stuck, create a mood board of brands you think are killing it reaching your target audience. It's a great way to get the ball rolling.
Create Consistent Messaging Across All Platforms
You don't have to be posting the same content to all your platforms (you shouldn't be doing this!) but you should have a consistent style and tone for Facebook, Instagram, etc.
You should create consistent social media profiles across all platforms.
Your customers should be able to identify your company by your voice, tone, style and mission.
Respond to Your Customers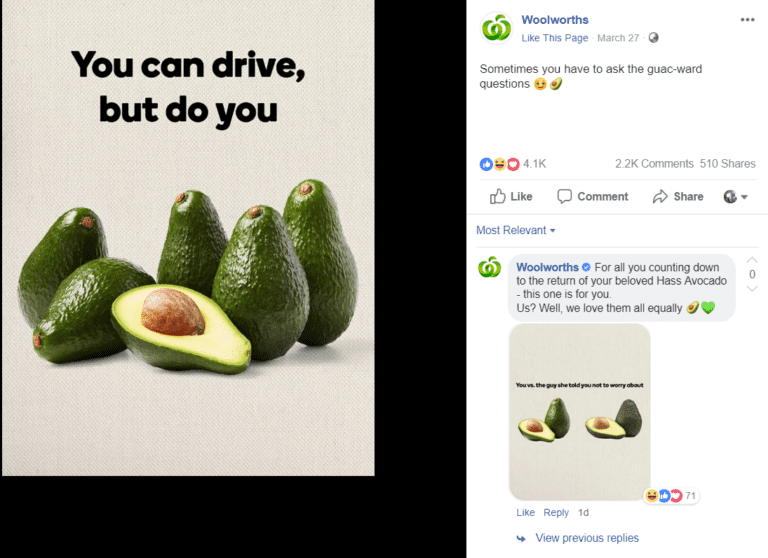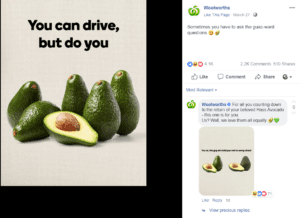 The best way to have a voice is to talk! Remember to talk with your customers, not at them.
Woolworths have been one of the best at this for a long time!
Have a Plan to Deal With Negative Feedback
We've all seen the horror stories of brands failing to recover from a social media blunder.
Having a plan to deal with this should NOT be ignored.
Check out our post that explains this in detail and will help you be better prepared for a social media crisis.
You're all set to begin planning your brands' voice! Have we missed anything? We would love to hear your thoughts in the comments below.