Facebook community groups are a great place for members to learn, discuss and share information to like-minded individuals.
A Facebook group community is also a great way to increase engagement with members, while also encouraging authentic conversation about your brand.
In this post we'll show you how you can improve your Facebook group to better serve your community of loyal followers.
You can always check out the video version if this post is too long.
Have a clear description and use moderators to keep content on-topic
Your members should have a clear understanding about what the group is when they join.
Be clear about how the group will function; what information and content will be shared; and what will your members get out of this group.
Your description will be visible to non-members if your group is public or closed.
Create Moderators
Facebook groups are a way for members to get more value out of your brand. It's important to keep the discussion based on group topics. The best way to ensure this is to assign moderators.
To do this:
Click the members tab and find the member you wish to assign as a moderator.
Click the … button next to their name
select Make Moderator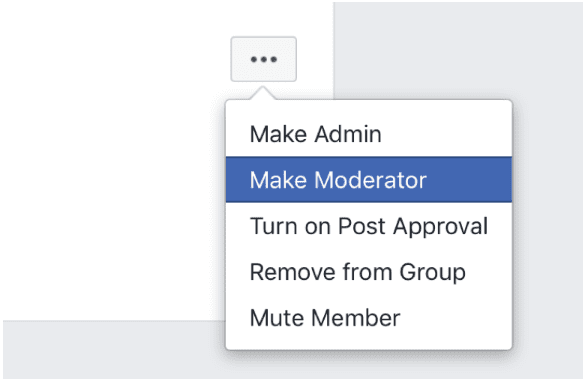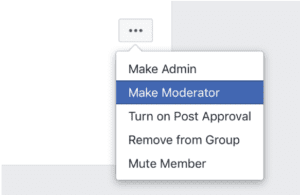 The selected member will receive an invitation to become a group moderator. If they accept, they can begin moderating posts and comments in the group.
Create rules for group discussion
Rules are important in Facebook group so the discussion doesn't go off topic. Having rules outlined also lets members know how they're expected to behave and interact with other members in the group.
Some rules to consider outlining:
Do members need to introduce themselves?
What can members post?
Can members answer questions?
Can members share self-promotional posts?
Can members contact other members?
Can members share content from the group?
Can members invite other people?
Facebook also has a range of suggested rules for you to choose from: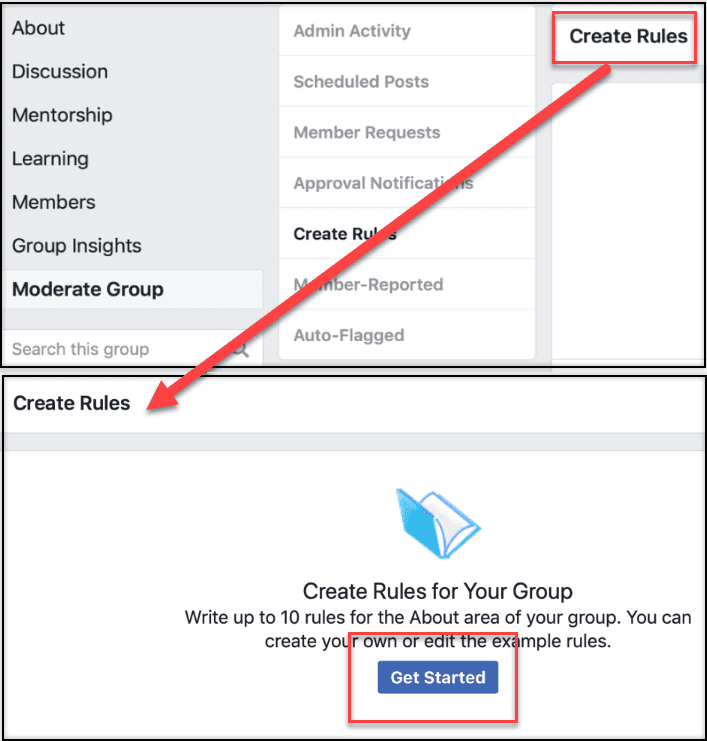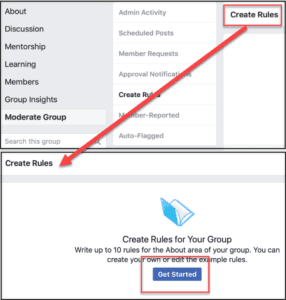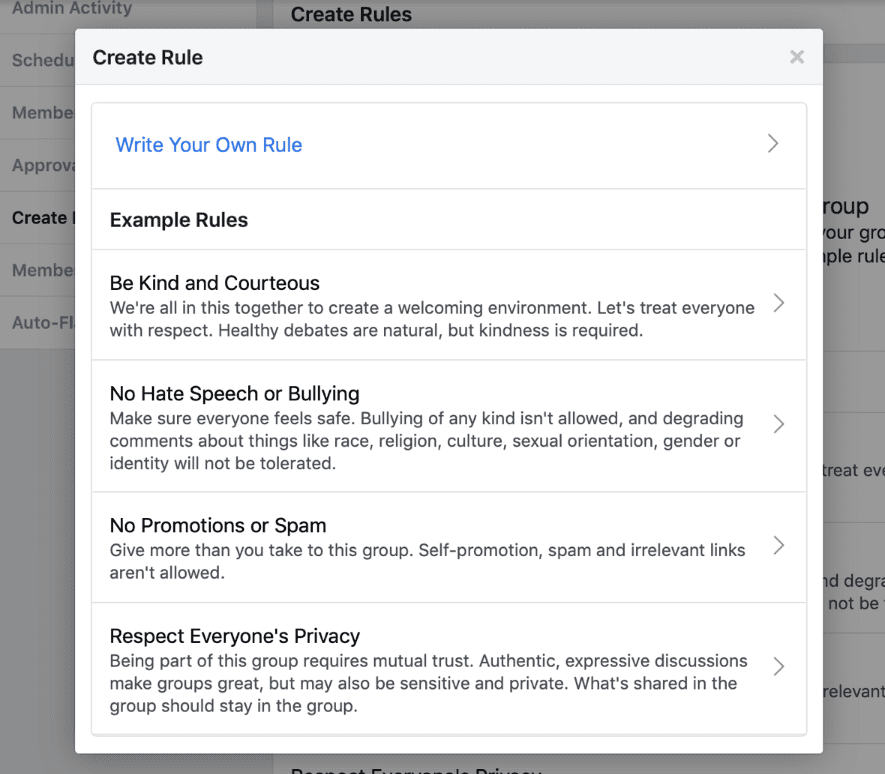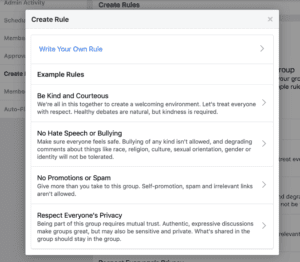 You can also write your own rule, title and description.
If a Facebook group community member has broken one of the group rules, a moderator can remove the post.
To do this:
Open the post
click the down arrow button in the upper-right corner
select Remove Post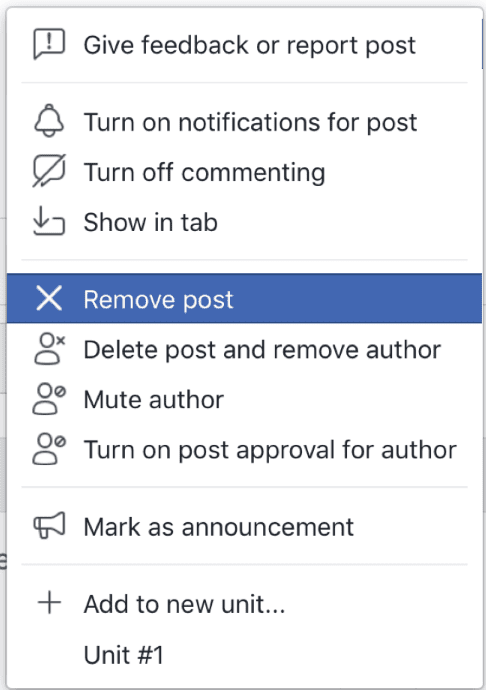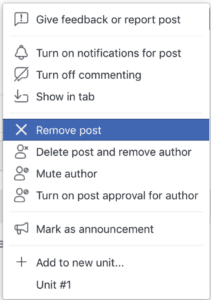 From here you can select the rule that the member has broken. You can also add a note to the descriptive log if you choose to.
The member will then be notified that their post has been removed.
Turn on badges to recognise important group members


Badges are a great way to give some recognition to members who regularly contribute to your Facebook group community discussion.
It's important to note that this can only be activated with groups containing more than 50 members.
The Conversation Starter badge is temporary and recognises members who have had high engagement over the past month.
To activate badges in your group:
Click the more button
select edit group settings
scroll to Badges section
select Manage Badges
Select the badges you want
Click Save
Let members know mentorship is available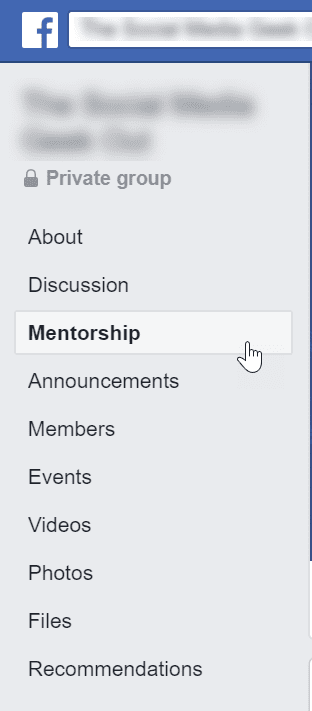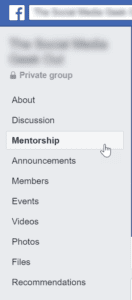 Facebook lets you create a mentorship program in your group. This program matches group members with mentors who can assist them in achieving their personal or business goals.
Once this feature is activated, a Mentorship tab will appear in the group when mentors and mentees can sign up.
To set up a mentorship program: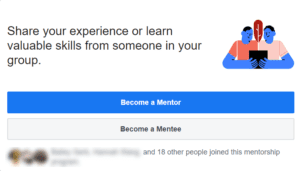 Click the More button
Click Edit Group Settings
Scroll down to Sections
Click Add next to Mentorship
Select the Mentorship program that you think your followers will most benefit from…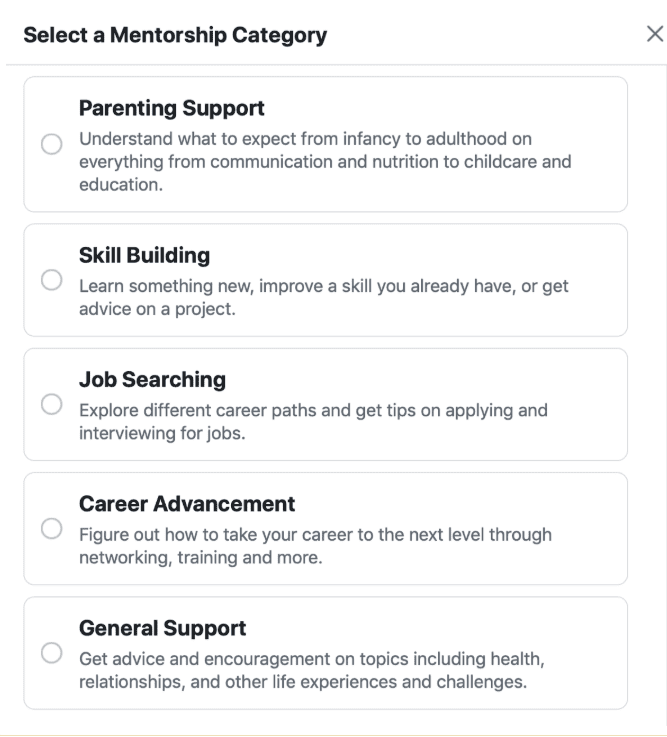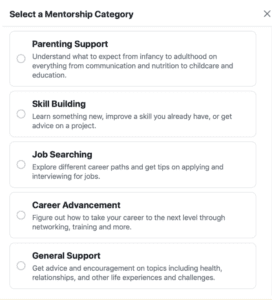 If you're serious about creating a Mentorship program for your followers, check out the video below. It gives you a complete walk through about how to set up the program.
Some tips to help with Facebook group conversation
Welcome new members and ask them to tell the group about themselves
Discuss a common problem and ask your group for their opinion
Use themes to encourage group involvement (#TBT, sale-care Sunday etc)
Use polls to gather insights about your group
Shine the light on a new member each month and share their story
Showcase member achievements
What are some things you do to better serve your Facebook Group Community? We would love to hear from you in the comments below!