Any brand or business that wants to have success online with their target audience should already have a strong social media strategy in place.
If you've kicked off your campaign and want to ensure you get the best bang-for-your-buck, you've come to the right place. We've developed a list of hacks that can help you make the most of your social media strategy. 
We understand that being a social media manager can be time consuming, so these hacks will help you work quicker, while being more productive.
Use the most effective platforms
There are now more than 3.5 billion active social media users in the world! This number is spread across a variety of social media platforms, which allows us as social media marketers, more options when choosing what platforms to focus on.
It's important not to spread your brand across every social media platform you can get your hands on. Firstly, it's hard enough to manage a few platforms, let alone all of them.
And secondly, not all businesses are suited to certain platforms.
Below is a quick summary of the most used social media sites in Australia for 2018.

Still not sure what platform is best for your business? In our two-part series we break down which social media platform you should be using.
Part 1 discusses Facebook, YouTube, Instagram and Snapchat. Part 2 discusses LinkedIn, Pinterest, Twitter and Google+.
We talk about the who, what and why to help you better understand the correct platform for your brand.
Create alerts
You can setup alerts through your social media management app> Once the alerts have been created, you will be notified when your brand is mentioned online.
It's crucial to be aware of who is talking about you and what are they saying? When you listen to what is being said about your brand you are in a better position to respond to negative feedback.
Alerts can help you solve customer problems before the issue escalates.
Make sure you check out our video below to discover some great Social Mention Tools. These will help you gain a better understanding of your audience and help drive your next social media strategy.
Use a social media content management system (CMS)
CMS programs are a great way to schedule content if you are using multiple social media platforms.
There's a bunch of programs to choose from, we think some of the best are Hootsuite, Buffer and Sprout Social. These programs can really help to streamline your workload as a social media manager.
It's one central place for you to check brand mentions, direct messages, or questions for all different platforms.
So if you're wasting time opening up each different platform to respond to customers, perhaps you should think about making things easier with a CMS
Create different content for different platforms
Nothing bogs down a social media campaign quicker than using the same content across all platforms. For example, Instagram is a visually appealing app and you wouldn't necessarily be posting the same content as you would on LinkedIn.
There's also different types of content you can create within certain platforms. For example:
Facebook
Photo/video
Live Video
Photo album
Carousel
Slideshow
Canvas
Branded content
Instagram
Photo
Video
Live Video
IGTV
Twitter 
Photos
Videos
Slideshares
News summaries
Links
Mixing up your content on different platforms will be sure to help your social media strategy.
Schedule ahead
We can't stress this enough! Schedule content!
If you manage multiple accounts, set aside one day a week to schedule and curate content. By doing this, you're far greater equipped to deal with your accounts for the rest of the week by only needing to spend a few minutes a day checking in on your posts.
Sprout Social is an Instagram schedule tool that also lets you engage and track analytics. The program is aimed towards agencies that manage multi-client content or corporations that have several Instagram profiles.
You can check out our blog on different scheduling platforms here.
Make lists on Twitter
When using Twitter, it's really easy to get lost in a sea of endless Tweets. After all, there's approximately 6,000 tweets sent per second!
Lists are a great way to streamline your content and categories – this is especially handy for curating content.
Twitter explains a list as "a curated group of Twitter accounts. You can create your own lists or subscribe to lists created by others. Viewing a list timeline will show you a stream of Tweets from only the accounts on that list."
The image below shows you how to do it: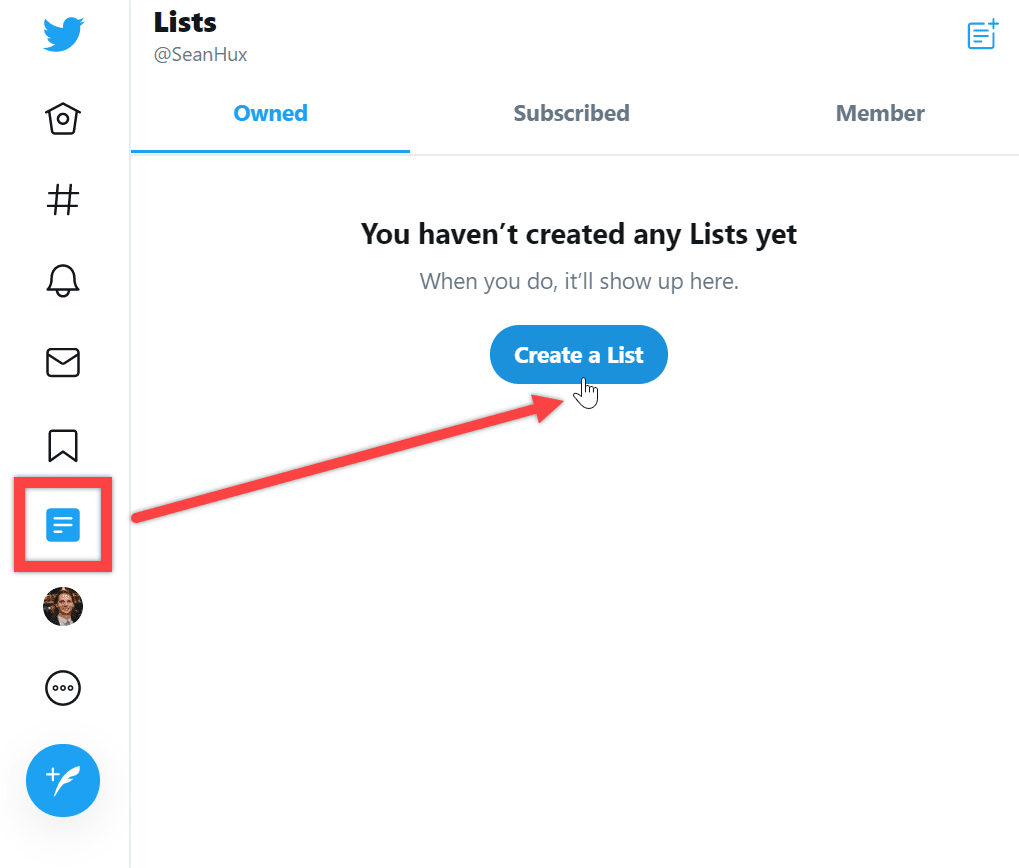 Make sure to create your lists based on things that are important to your brand.
Keep your apps up-to-date
Did you know that 50.6% of web traffic is served to web browsers from mobile phones? This number will only continue to grow.
As social media managers, it's a lot easier for us to schedule and curate content from our desktop or laptop, but that doesn't mean we aren't always monitoring platforms on our phones.
Make sure all your apps are always up-to-date to to avoid any bugs or glitches that can derail your social media attempts.
What have we missed? Can you suggest any hacks that help your social media strategy?