Did you know that from 2018 to 2019 the amount of daily users using Instagram Stories grew by 100 million?
Instagram reported at the beginning of the year that they now have 500 million people using stories daily!
The roll-out of Instagram Story ads and full-screen Canvas ads has allowed digital marketers to utilise the many creative features of Canvas to tell visually entertaining brand and product stories. But, more opportunities for ads also means more competition on Instagram.
If you're using Instagram Stories for your business, you need to ensure your content is really hitting home with your audience. Instagram Stories should do just that – tell a story about your brand.
In this post we'll show you how to get started with Instagram Story ads. We will explain some rules and best practices that will help you achieve impressive results with Instagram Stories.
Let's get started with Instagram Story ads
If you're new to Instagram Ads, here's everything you need to know to get started. Let's do a quick recap!
1. Pick your objective
What are you hoping to achieve with this ad campaign? You can choose from a variety of objectives including:
reach
brand awareness
traffic
engagement
app installs
video views
lead generation
conversion
2. Work on your ad creative
This content needs to match what you are trying to achieve with your objective. If you need some help with developing Stories we've made a list of some hacks that might help you.
3. Make sure you are using the correct dimensions
For image ads:
The recommended resolution is 1080 X 1920 pixels
Maintain a resolution of at least 600 X 1067 pixels
Maintain an aspect ratio of 9:16
Use either JPG or PNG format
Maximum size allowed is 30MB
For video ads:
The recommended resolution is 1080 X 1920 pixels
Maintain an aspect ratio of 9:16
Use either MP4 or MOV format
Maximum size allowed is 4GB
It should have a resolution of at least 720p
4. Pick your target audience
Instagram lets you target users based on:
location
gender
language
interests
behaviours
age
5. Ad placement
Make sure you're not just copying your Facebook audience. Your followers on Facebook and Instagram can be very different from each other.
6. Finish with a strong CTA
You want your call to action to align with your objective. Make sure you are asking viewers something along the lines of "swipe up", "learn more", "buy now". What ever it is, make sure it flows smoothly with your content.
Best Practices to help with your success
1. Make the most of the first few seconds
We all swipe through ads pretty quickly on Instagram, so get to your point EARLY!
It helps to experiment with different fonts, colours, stickers, emojis and other features so you can best appeal to your audience.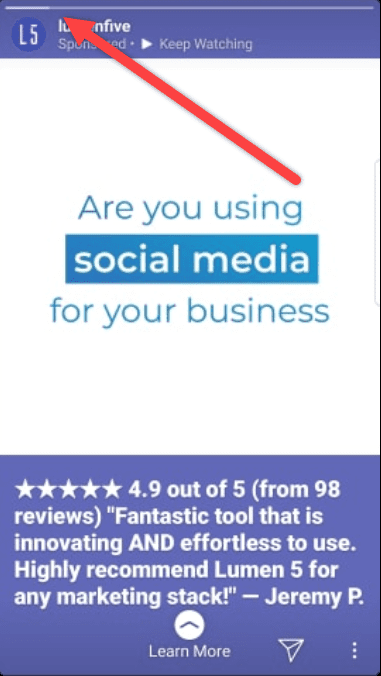 2. Use Influencers
Influencers are massive on Instagram. We've got some pretty great influencers in Perth too!
Using Influencers is a great way to amplify your content and have your ads seen by a large amount of followers who align with your brand.
The example below is a successful influencer marketing campaign between Fiji Water and Danielle Berstein's fashion blog. The campaign offered 8-minute workout videos with Bernstein and her personal trainer. The campaign showed how Fiji Water can keep those wanting to stay fit hydrated at all times.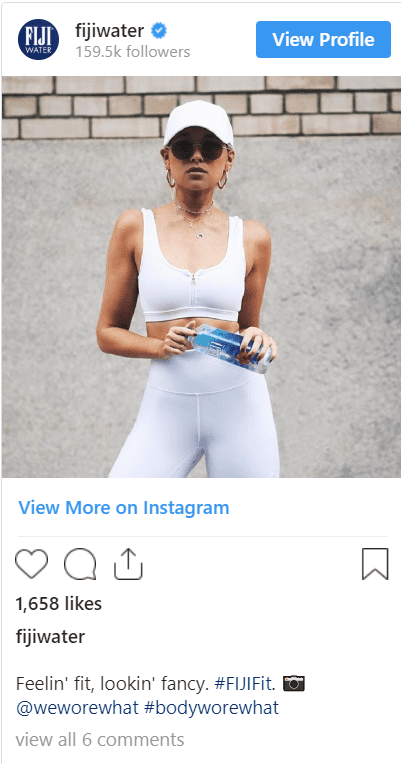 It's a good idea to communicate with your desired influencer before creating content. Influencers tend to have a pretty good understanding of their audience and by brainstorming with them you can better develop compelling content that their followers will enjoy.
3. Keep your brand strong
It's easy to get carried away with all the features on Instragram Ads, but make sure viewers can always identify your brand.
Below are some key things to remember:
Make sure no other elements block your brand logo that is displayed at the top left of the screen.
Use minimal colours and fonts so your brand name is easily recognisable
Focus on your product or service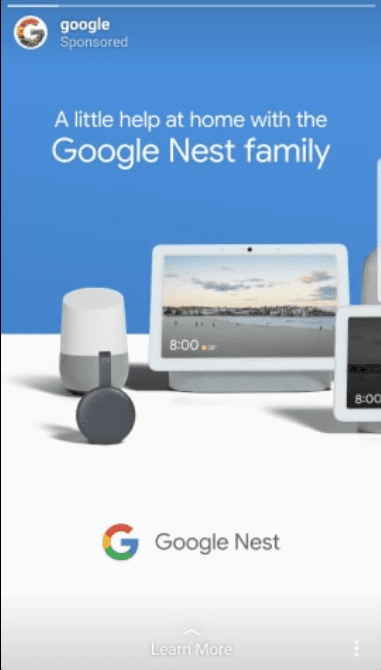 What practices do you suggest for Instagram Story Ads? We would love to hear your thoughts in the comments below!