Pinterest lets you upload, sort and save photos, graphics and videos (referred to as pins) into collections known as boards.
These boards serve as inspiration and ideas for users interests, hobbies and potential purchases.Â
Pinterest is a great place for brands to showcase their products and services to potential customer. Did you know that 72% of Pinners use Pinterest to decide what to buy online?Â
If you're thinking of using Pinterest for your business, make sure you are creating your own boards.
Here is our guide to Pinterest Boards.
What is your business category?
Before you begin creating any Pinterest boards you need to have a clear understanding of what your brand is going to provide to customers.
If you have an online fashion business it doesn't make sense to create boards around DIY + Craft.
Board Inspiration for Your Business
Here are some suggestions for Pinterest Boards for your business. Not all of them may be applicable to your brand.
Products Board
This board showcases all the products and services your brand offers. Check out how Bunnings break down their boards into different categories.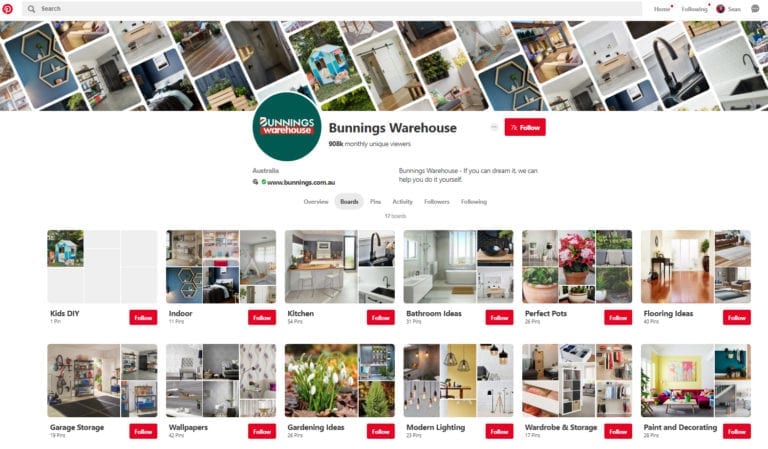 [Your City] Board
If your brand is based in Perth, make a board about Perth things related to your brand. This helps you be a voice in your area of expertise. It's also a great way to provide relevant information to your followers.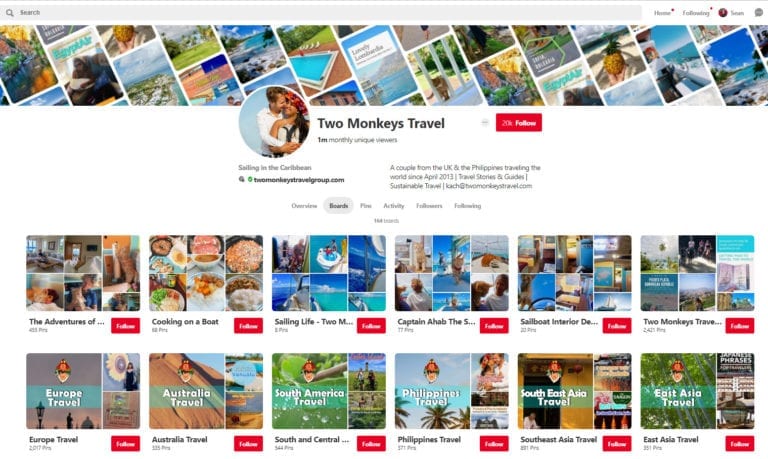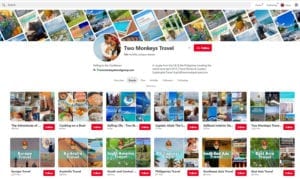 Popular Blog Posts
What's trending in your industry? What are some popular articles that your audience could benefit from?
Show Your Creative Side
This could be a miscellaneous board that showcases your brands personality. Although you want to show your creative side, try to stick to your brand identity as much as possible.
How to create a board?
Open your profile and click Create board
Select a name for your board and toggle the switch if you want to keep this board a secret
Click Create
How to create a board when you save a pin?
Click Save in the top right corner of a Pin
Click Create board
Choose a name for your board and toggle the switch if you want to keep this board a secret
Click Create
Organise your boards
Sort boards automatically
Open your Pinterest profile
Click Boards to see your boards
To open the board sorting menu, click;
– Last saved to will sort your boards to show your most recent saves first
– A to Z will sort your boards alphabetically
– Newest will sort by the date the board was created, showing the newest board first
– Oldest will sort by the date the board was created, showing the oldest board first.
Pinterest's Most Popular Boards
Are you looking for inspiration for your Pinterest boards? Check out these accounts who are killing it with their boards!
Delicious
Jane Wang has a whopping 7 million followers on her Delicious board. The title says it all – "I love food and first of all we taste with our eyes. Pinterest makes food Delicious".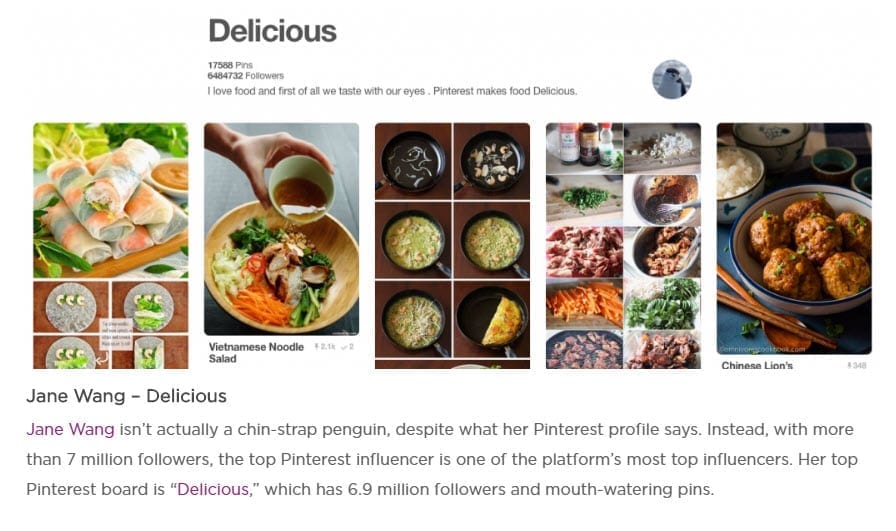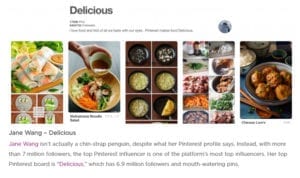 Words to Live By
Christine Martinez Loya has more than 5 million followers on Pinterest and more than 4.5 million users following her 'Words to Live By' board.
Books, Books, Books
Rachel Turnball has gained a huge following with her 'Books, Books, Books' board. This board has 4.75 million followers and doesn't contain book recommendations. Instead, it's comprised of quotes about reading.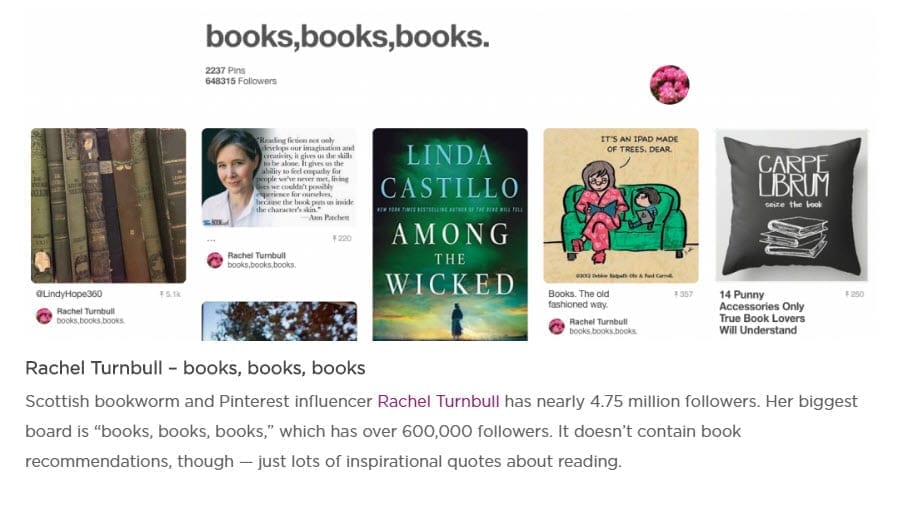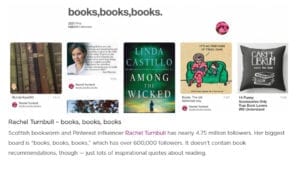 Things to Remember
When using Pinterest for business, always include a link to your website on each pin – this could be a post, an online store or a website. Adding links to pins makes it easy for people to discover more about the Pin that has caught their attention, and potentially continue to buy something.
Use keywords when creating your board names.
Write a strong board description. Let your audience know what you are providing.
Do you use Pinterest boards? We would love to hear your tips in the comments below!
Want to learn more about Pinterest? Check out our Pinterest Resources course or give your account a one over with our audit 👇