Have you heard of Pinterest Rich Pins? They are basically a new and improved pin that makes your browsing experience so much easier.
The Rich Pin displays more information about your product within Pinterest. This makes your pin stand out and makes your content more appealing to pinners.
For example, A recipe Rich Pin will display the ingredients, cook time and serving size is listed right below the pin itself.
What are Rich Pins?
Rich Pins contain extra information attached to a pin. Below is how Pinterest describes a Rich Pin,
"Rich Pins show metadata right on the Pin itself, giving Pinners a richer experience and increasing engagement. Information in a Rich Pin is independent of the Pin description, ensuring that important information is always tied to the Pin. There are 4 types of Rich Pins: app, article, product and recipe Pins.

Rich Pins work by displaying metadata from marked up pages on your website. Once you've applied for Rich Pins, any content on your site with metadata will turn into a Rich Pin when a user saves it."
Rich Pins provide the user with a more actionable and useful pinning experience.
Different Types of Rich Pins
Article Pins
Article Pins tells users that they're clicking on a webpage with original content that tells a story. Article Pins include a headline, author and story description.
Product Pins
Product Pins make it easier for users to see more info about the things you sell. This includes pricing, availability and location. Product Pins differ from Buyable Pins because they do not let a user buy the product directly from Pinterest.
Product Pins must link to the product landing page.
Recipe Pins
Recipe Pins shows exactly what a recipe entails without leaving Pinterest. Recipe Pins can include title, ingredients, cooking times, serving information, and ratings.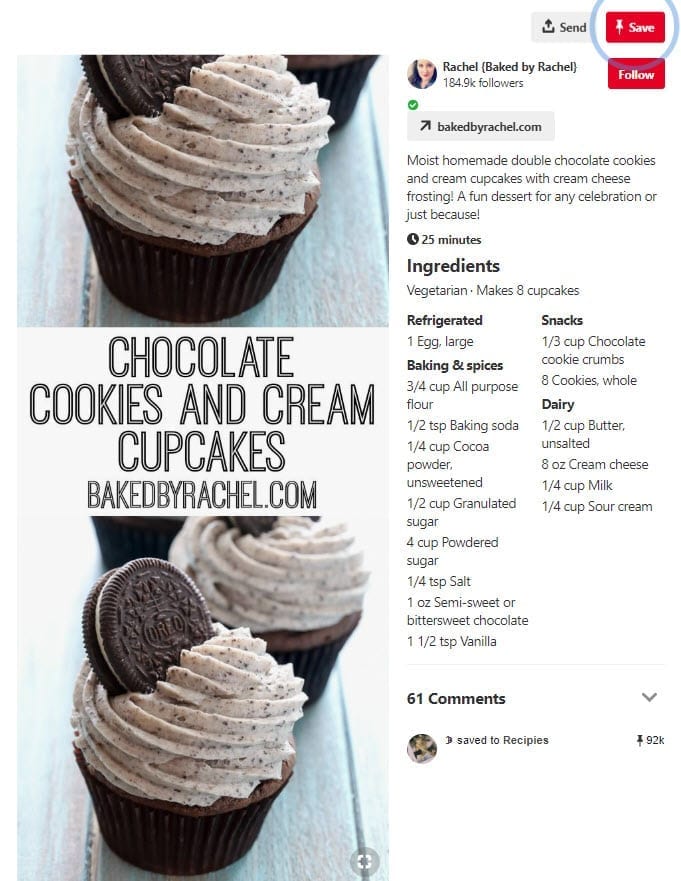 App Pins
App Pins display install button so people can download your app without leaving Pinterest. Currently, App Pins are only compatible with iOS.
How Can Rich Pins help you?
Rich pins make your users experience so much easier. They give your customers more info about your article, recipe, or product is about without having to leave the page.
Rich Pins provide more context about an idea because they display extra information directly on a Pin.
How Do You Get Rich Pins on Your Site?
First of all, you need two things:
Pinterest business account
Your own blog or website
Next, make sure you have YOAST SEO installed on your WordPress account.
Make sure to link all your social media accounts when prompted during configuration.
Navigate to SEO > Social > Facebook tab.
Click enabled, located under Add Open Graph metadata.
Your posts are now ready to be displayed as a Rich Pin!
Once your pages have all the correct information, you will have to apply for Rich Pins and validate that your posts have the correct metadata. You will only need to do this for one URL.

Check out the video below for a detailed explanation for setting up Rich Pins.
Do you use Pinterest Rich Pins? What are some other benefits to them that we've missed?Â
Want to learn more about Pinterest? Check out our Pinterest Resources or give your account a one over with our audit 👇