Using the perfect image for your social media marketing can ultimately determine your success.
Just look at any successful Instagram account. Each photo is carefully selected and curated to best reach their desired audience, often leading to high engagement and conversions.
With the countless websites that offer stock images for free, there is no need to spend hours trying to capture the perfect image when you can source one for free.
But before you start pulling a photo off the internet and using it in your next post, we have some useful tips for you to read over that will make your imagery stand out.
The complete guide to using stock photos to make you a better marketer.
Stock Photos
Eye-tracking studies show that internet users display an increased attention span when information is accompanied by a relevant image. (Source )
We've progressed significantly in the world of stock photos.
The term 'stock photos' would once make us cringe. You know the photos we are referring to, right?
A group of people laughing and pointing at a computer screen, or something similar.
Luckily for all of us, stock photos have seriously upped their game. At #SMPerth, we use high quality stock photos regularly.
Here's why:
Stock photos are cheap (and by cheap, we mean free!)
High-quality stock photos enhance your brand and can create beautiful content.
Ease of access (you can find just about any photo you're looking for in seconds).
How do you know if you can legally use an image?
It is important to know what licenses the image you are sourcing is protected by. This information can easily be found under licensing information on stock photo websites.
If you are unsure, it's best not to use that image.
Unsplash.com is a great place to source high-quality images. They are really clear about the use of their photos in their license description;
"All photos published on Unsplash can be used for free. You can use them for commercial and non-commercial purposes. You do not need to ask permission from or provide credit to the photographer or Unsplash, although it is appreciated when possible."
Most free-stock photos are covered under the creative commons license which allows them to be used and edited for free.
If you want a comprehensive list of stock photo websites you can use covered by the creative commons license be sure to check out our blog on free stock photo websites.
Find the image that works
It has never been more important to find an image that resonates with your audience. The right image will entice people to engage with your content.
For example, let's say you are running a promotion for a new pair of headphones.
Have a look at the photo below. You've seen these type of stock photos before, right?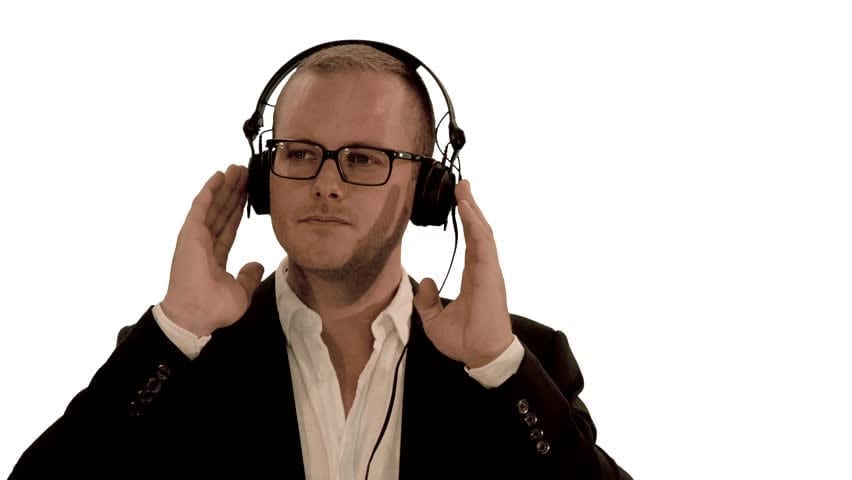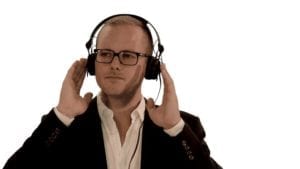 Horrible stock photo.
Allow us to be brutally honest. There is no reason for these types of photos to be used in your social media marketing.
If Instagram has taught us anything, it's that everyone can make beautiful content that can deliver results.
The right images are proven to deliver results, but don't just take our word for it:
BuzzSumo completed a study of more than 1 million articles, and the results were to be expected. Articles that featured images every 75-100 words received double the social media shares than articles with fewer images. (Source)
Now, take a look at the photo below. Remember, we're still promoting headphones.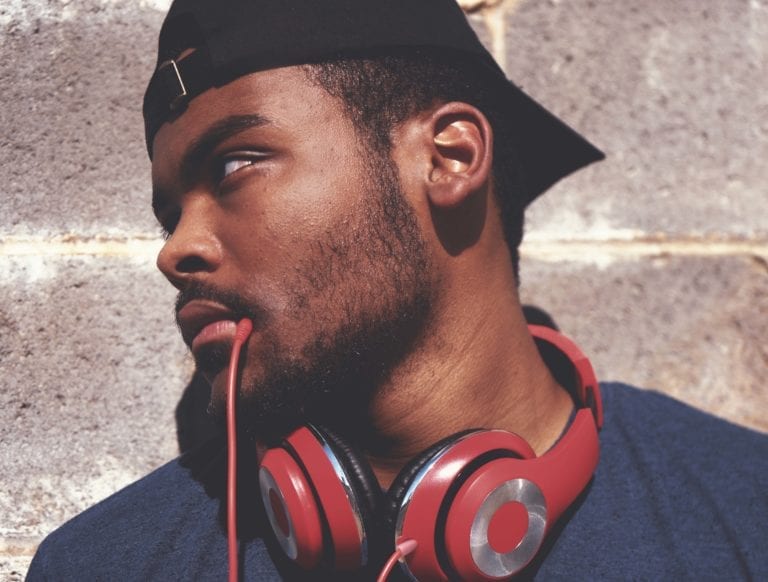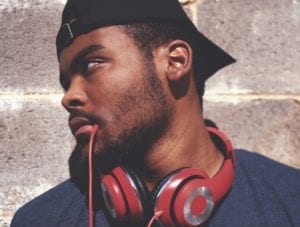 A great stock photo.
See the difference? Which photo do you think is more likely to be successful in your social media marketing?
Choosing the image that resonates with your audience will increase your chance of great results.
Be sure to avoid the tacky, cliché stock photos as demonstrated in the first image.
Authentic images are key
If you want to ensure your brands success, authenticity is vital.
Forbes explain that social media authenticity "reinforces legitimacy for your company and provides a platform for you to showcase your brand's personality". (Source)
What better way to showcase your brands personality than through your imagery?
We have already discussed how images translate to shareability on social media. The right image and authenticity go hand in hand.
Here's how you can identify an authentic image that connects with your audience.
Do the subjects poses appear forced?
Does the photo setting look too constructed?
Below are two photos portraying a similar message.
For example, we will use the headline "hard work pays off".
One would seem authentic and one wouldn't. Can you spot the difference?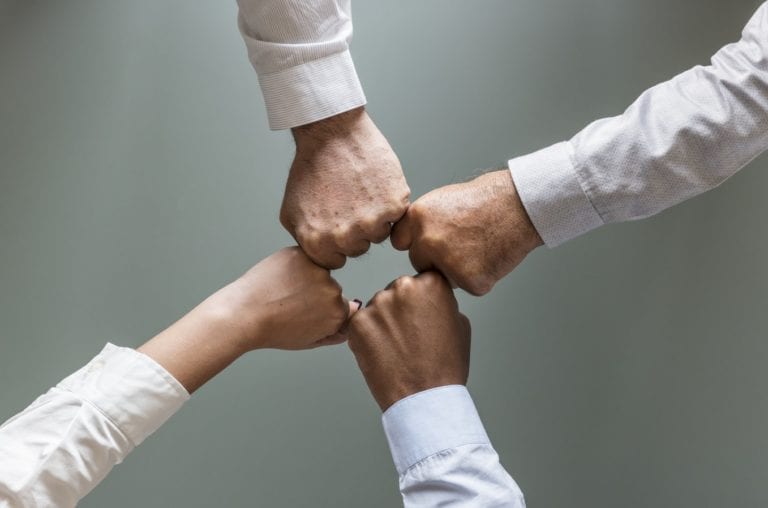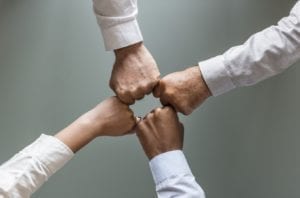 Cringe.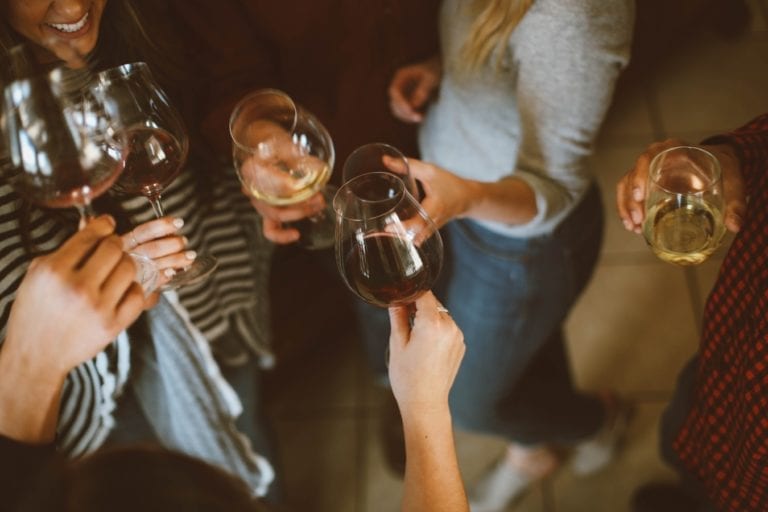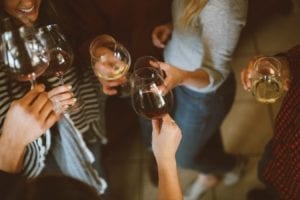 Much better!
Try to find images that show people being natural, without posing.
Use an image that works with your text
You want your image to align with your message.
If you are posting an article, make sure your image relates to your heading. Allow your audience to get an understanding about your post without reading any text.
In a recent article for #SMPerth titled 8 Podcasts you need to check out, we used an image of headphones to portray the message of audio listening.
Here's how it looked.
Stay away from popular images
Try to stay away from the 'popular images' section on stock websites.
Many websites have thousands of images to choose from. Make sure you go for a deep-dive into their library to ensure that the photo you choose doesn't appear on your competitor's social media channels.
Chances are you will be looking for similar content.
Edit the images to make them unique
Here is an image that we found on Unsplash. A high-quality image that was found on the first page under the search term 'laptop'.
Let's edit this image to make it unique to your brand.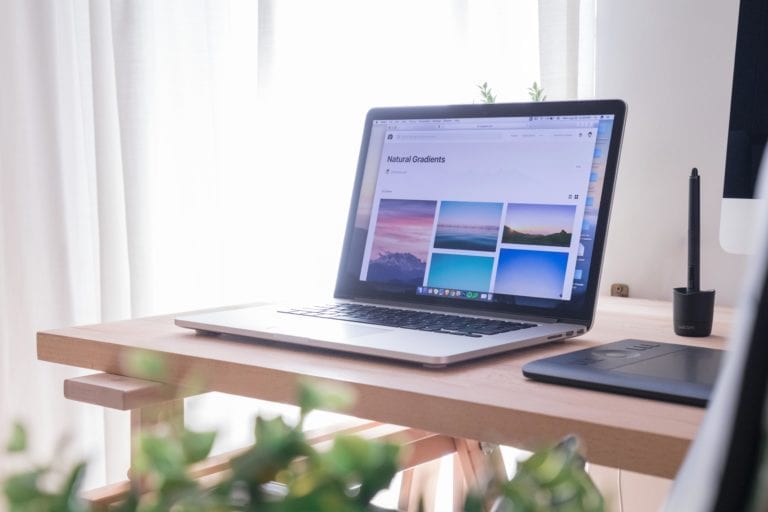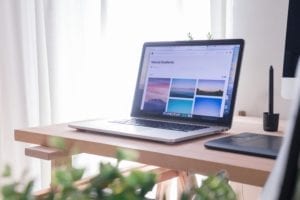 Add a colour overlay that is representative of your brand.
Let's go with blue.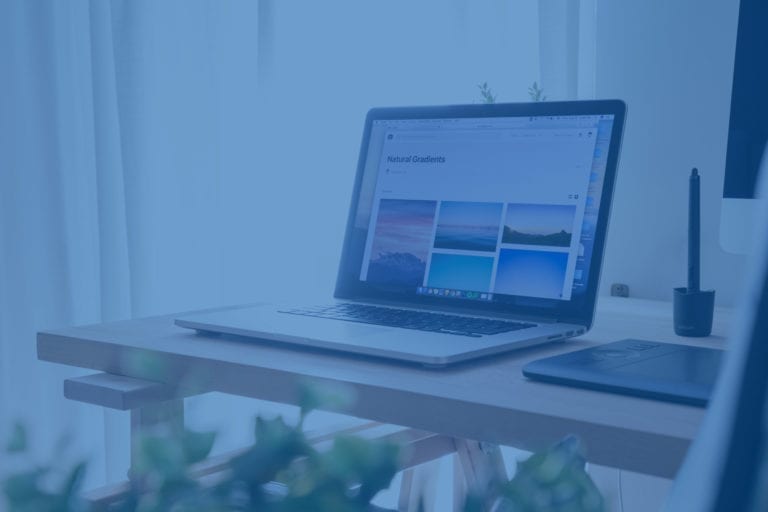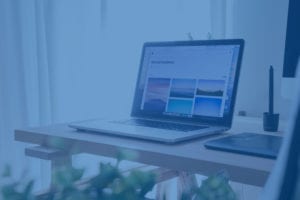 Find a particular part of the image that you like and crop it. You can crop an image on smartphones or any photo editing software.
We only want the part of the image in the rectangle below.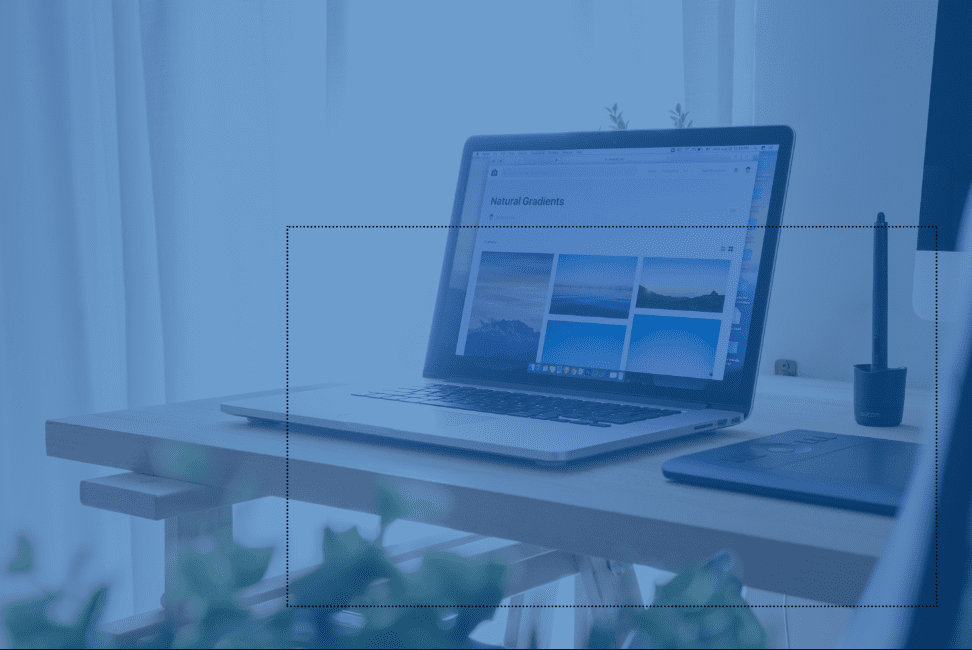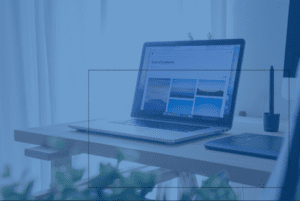 Okay, so below is our cropped image.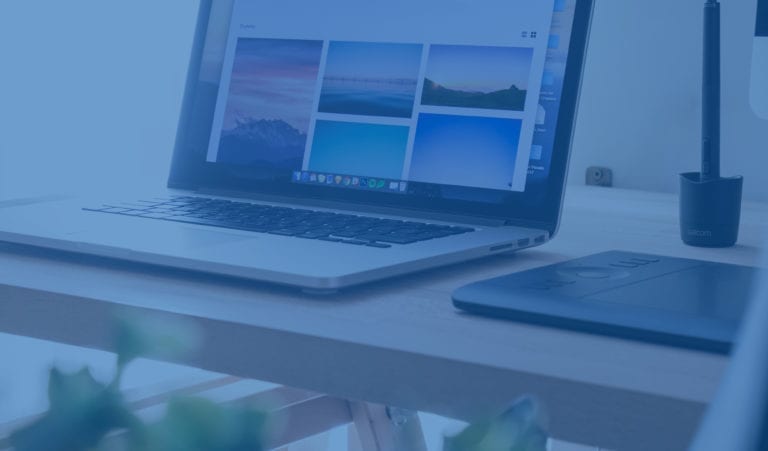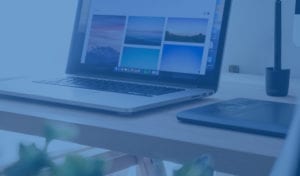 Now, add some text to give your image some context or branding. This is really useful if you have a selected image to use for your blog heading.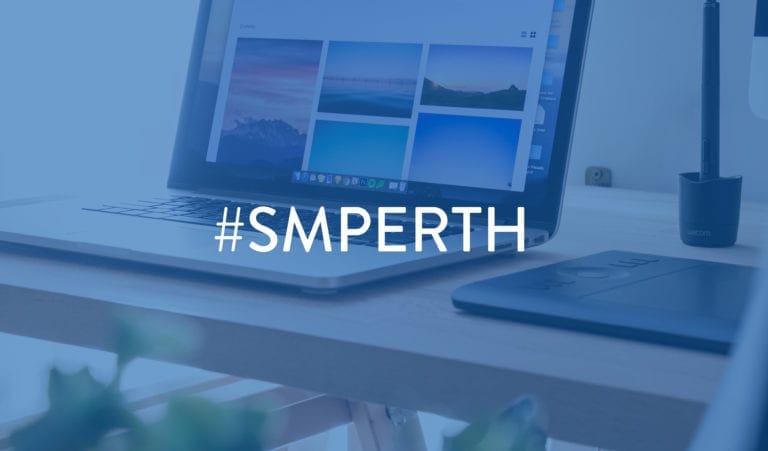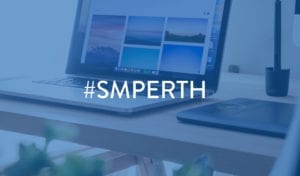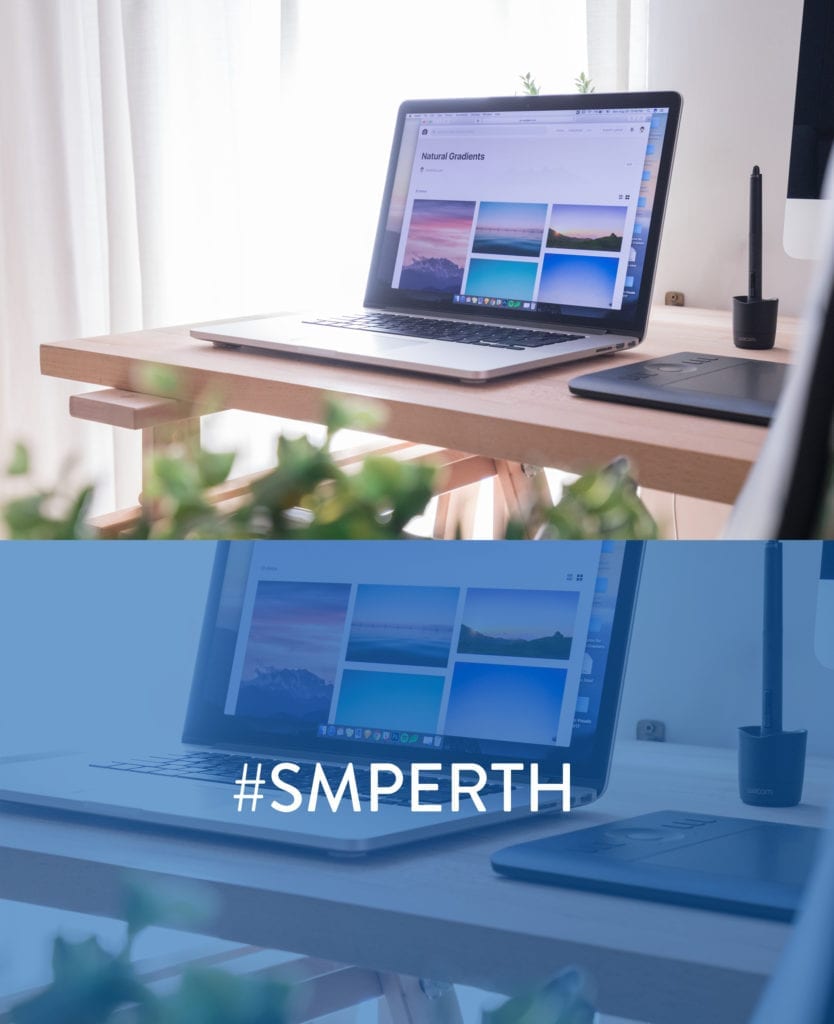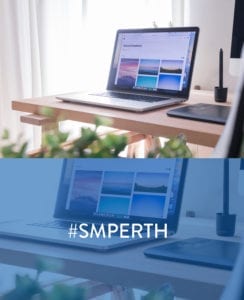 And there you have it. With just a few adjustments you have an image that makes you unique from your competitors.
Check out the video version!
We hope you have found this post useful to help you in your social media marketing.
Below are a few articles we have recently published that can assist you in developing beautiful images for your social media channels:
You are equipped with the tools and tips to create beautiful imagery for your social media marketing. Get creating!
We would love to hear your tips for using stock photo in the comments below.