This is your basic toolkit to help you develop a flawless Instagram feed.
To keep you consistent with your posting and gets you planning for the future as you build your Instagram following, here are 10 free Instagram tools.
There are three things that your Instagram toolkit should equip you with:
Great editing options for a consistent Instagram theme
Ability to be "consistent" and create a "storyline" through your visuals to boost your engagement
Forward-thinking – hashtags and planning like a content pro
Check out the video version of this post.
VSCO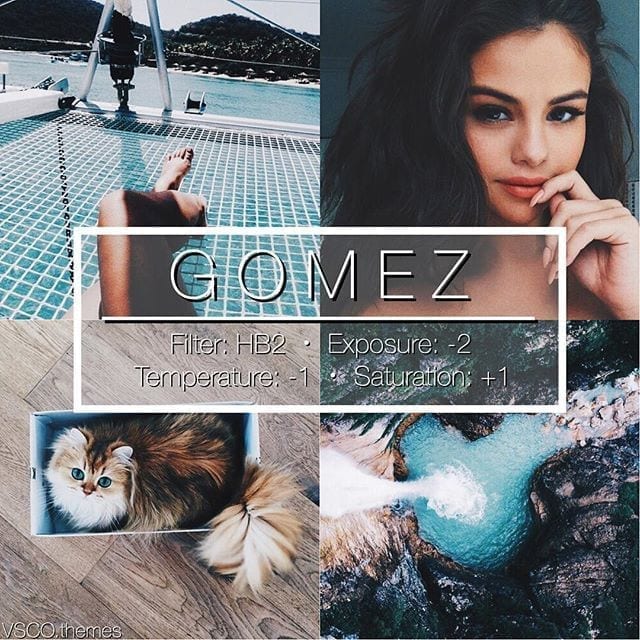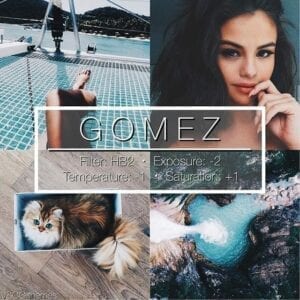 VSCO is one of the most popular photography apps on the market, and if you have been anywhere near developing the perfect Instagram theme in the last three years, then you would have stumbled across VSCO.
VSCO Cam as an app is relevant for the on-the-go digital editor, like Photoshop on your phone but quicker and more effective for content specifically for Instagram.
This a great Instagram tool, if you are aiming for a consistent Instagram theme – simply search "VSCO Instagram Theme" on Google Images or search through #vscocam for some creative inspiration, you can even search how top Instagrammer Selena Gomez creates her feed.
Snapseed
If you are a product or lifestyle based brand, then make Snapseed a part of your Instagram hack bible. One of the most popularly referenced app by influencers and content creators when it comes to Instagram editing on the go. Snapseed is a free app developed by Google and is a full suite of photo editing tools much like Photoshop but quicker and easier to use especially on mobile.
Here is WWD's Influencer of the Year @marianna_hewitt using both VSCO and Snapseed across different types and styles of Instagram content.
Instagram apps – Boomerang and Layout
These are free Instagram tools created that are integrated into various points during use of the app like Instagram Story and posting and are fantastic for building unique content.
Boomerang is a video app that lets you turn everyday moments into something fun and unexpected. More than 50% of users do not turn sound on for Instagram video (thanks to shorter attention spans and increased mobile use in public to name a few), leading to the rise in popularity of 'silent videos' and apps like Boomerang. Boomerang is an option on Instagram Stories, and with the right geotagging and hashtagging across your Instagram profile you can use this Instagram tool to create exciting content to haul in new followers.
Layout lets you effortlessly combine multiple photos into a single image. It's fun, it's simple, and it gives you a new way to flex your creativity. This type of "gram" isn't as popular as a standard one square image but perhaps with some inspiration from the Instagram feeds of Beyonce and Gucci you may be able to find a unique way of using this tool to create content that will get you those followers.
Canva
Canva makes design simple for everyone by providing the right dimensions, ideas, resources, and graphics suite for digital content. We can't rave enough about Canva here at SM Perth. The free account offers a sufficient amount of tools, and with a monthly payment, you can transform your entire social media presence with a click of a button, custom fonts included. Canva is fantastic for branded Instagram feed and Instagram Story content, GIFs, video content, quotes and even watermarking your original content.
Hype Type
Hype Type is an app that allows you to stylise and automate typography across your video and photo content and prepare it for Instagram. This is perfect for branding Instagram Story campaigns that are now just as important as your feed content as Instagram moves to add "Highlights" to your Instagram profile. You will have to make a one-time payment to take off the Hype Type watermark.
TagsForLikes
A reliable hashtag database means you are always ready to post the right content at the right time with the right hashtags to reach the right people. Take time to research the types of hashtags that would be relevant for you to link your content to your followers (existing and potential). TagForLikes is a straightforward tool that allows you to store collections of up to 30 hashtags that you can copy and paste at the tap of a button.
Be sure to utilise TagForLikes capability with the hashtag math for best followers engaged and gained.
And for more on hashtags checkout 10 WAYS TO USE HASHTAGS TO GROW INSTAGRAM
Scheduling and planning apps – ScheduGram, Planoly or Buffer
Developing a good theme will only go so far – the key is posting regularly at consistent times and creating a cohesive storyline for your brand around world events and what your followers (new and existing) will stay following for. This is where these scheduling and planning tools come in handy. Planning your content allows you to map out how your storyline will develop over the weeks and what are key points for you to grow. Being consistent will enable you to set KPI's so you can increase efficiently and know what is working on Instagram for your brand.