Engagement, engage!
Instagram engagement can sometimes be elusive, but there are steps you can take to give your content a fighting chance.
Whether embracing trends or repurposing content, Instagram is a flexible platform that offers so much potential for super high engagement.
More than just counting your likes, Instagram engagement encompasses so many different factors, and your goal should be to find a good balance between different types of engagement.
Let's look at how you can discover that variation with six easy ways to boost Instagram engagement in 2022.
1. Focus on new features
When any social media platform (not just Instagram) releases a new feature or hops on a popular trend, it's a good idea to take notice and make that new feature a part of your marketing mix.
In recent years, the feature you should have been embracing with open arms is Reels. While Instagram's response to TikTok has been going strong for a while now, it's not too late to get on board.
If you're looking to boost Instagram engagement, keep an eye out for new features.
2. Embrace Carousels
If you're looking for serious engagement levels, look no further than carousel posts.
Allowing users to share up to 10 pictures or videos in one post, Instagram carousel posts directly prompt users to spend more time with your posts. Why? Well, there is simply more content to engage with.
Whether educational, entertaining or purely to drive sales, carousel posts offer users more flexibility and creative control than a single image or video post, and they're great for Instagram engagement.
3. Repurpose Tweets
So much of what you do on social media should be about working smarter, not harder. An excellent way to work smarter is to repurpose existing content.
Because Instagram is all about visual content, you can't post any text-only content like you can on platforms like Facebook or Twitter. However, there are no rules about repurposing Tweets in image form. Have you ever heard of a screenshot?
People love sharing quotes on Instagram; today, most of the best quotes come from Twitter. Much like you can create engaging meme content, adding a bit of visual flair to popular Tweets is a simple and easy way to boost Instagram engagement.
4. Reels
We mentioned the importance of Instagram Reels earlier, but it's worth repeating. Reels are an incredible way to boost engagement on Instagram. Not only are they the most popular feature at the moment, but they're highly sharable and a great way to reach new followers.
In Instagram's own words, Reels are "easily discoverable across Instagram". Because Reels are short and a simple swipe up is all it takes to move on to another Reel, the chances of someone stumbling across your content are high.
Whether you're jumping on trends, telling your brand's story, or educating your audience, Reels offers so much flexibility.
5. Use hashtags relevant to your content
Want to increase your Instagram engagement? Well, a big part of that is expanding your reach, and hashtags are the best tool in your Instagram arsenal for increasing reach.
However, just because you can post up to 30 hashtags on your post doesn't mean you should choose any old hashtags and expect them to send your post to the social media moon. The hashtags you choose must be relevant to your content and business. There's no point in people discovering your content through the hashtags #shoes if you sell hats, right?
6. Don't neglect your captions
Yes, Instagram is all about visuals. Good visuals are nothing without a solid caption to back them up. If you have a lousy script, you're not going to make a good film.
Your captions can be short or long, depending on what you're trying to achieve. Keep a solid call to action in mind, and experiment with different styles. Your captions don't have to be identical and stick to a formula. Have fun, engage and mix things up from time to time.
Need some help with your captions? Check out our Guide to Creating Epic Captions 👇👇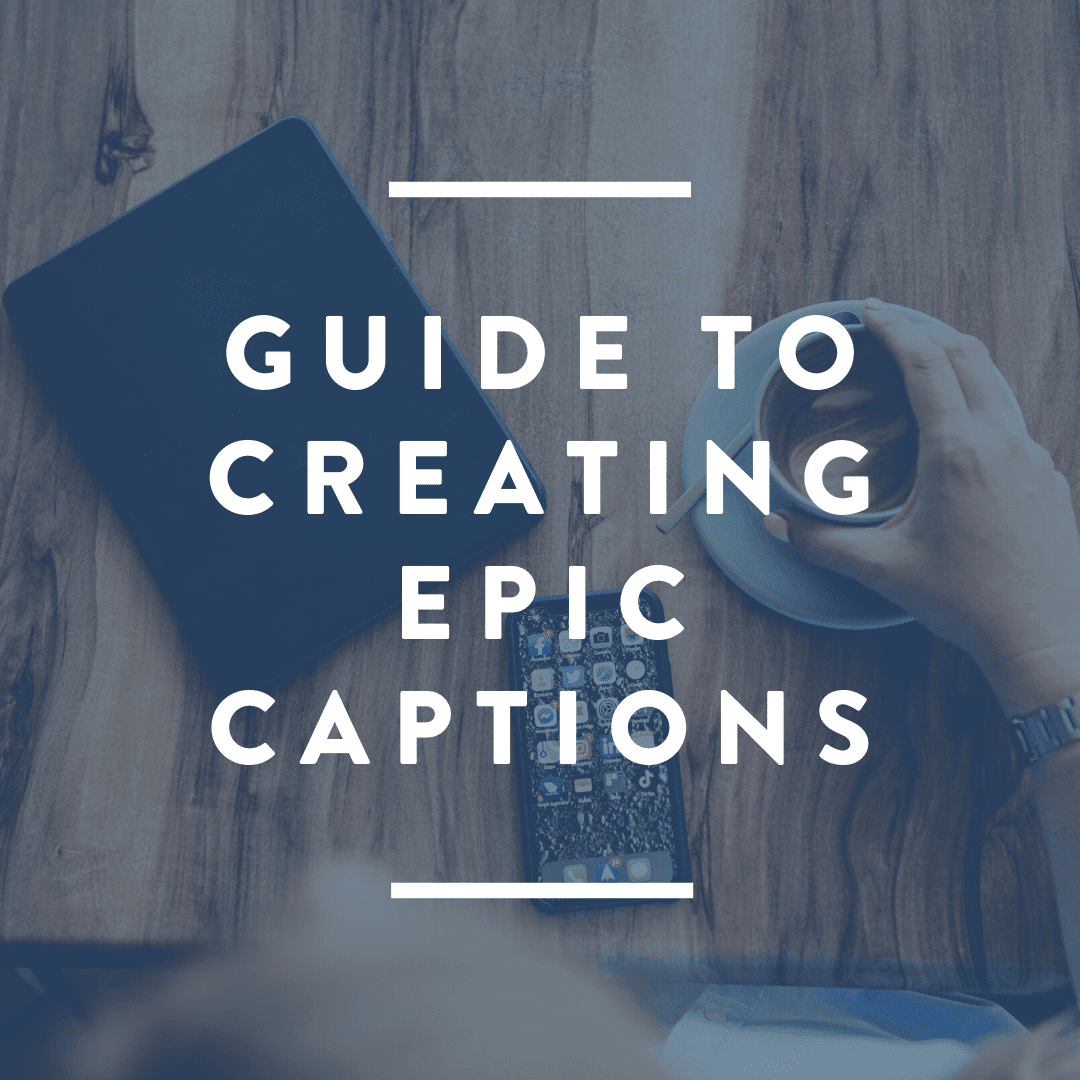 Create Epic Captions
A great social media caption can make or break your content. If you want people to start engaging with your brand online, pay attention to your captions.
Captions may feel like a bit of an afterthought, but they're actually incredibly useful for adding context, driving sales, and engaging with your audience.
IMPORTANT: The link to download your file will be sent directly to the email address provided at checkout. If you do not receive it, please check your spam. If you have any issues please email us at hello@smperth.com