What is an Instagram Audit?
You're familiar with the term audit – tax audit, financial audit, compliance audit etc. An Instagram Audit is no different.
It's an inspection of your Instagram account to gather insights to help you improve going forward.
You'll answer questions during the audit that are critical in ensuring success:
Does your account represent your brand?

What is your most engaging type of content?

Is your Insta account working with your current marketing goals?

What are some noticeable errors that need to be fixed?
And that's just to name a few. You will be surprised at what you learn about your account when during an Instagram Audit!
How do we Perform an Insta Audit?
Before We Begin
An Instagram Audit can seem a little overwhelming at first glance. If you feel like there are too many moving parts to your account you can break it down into separate audits based on;
Content

Followers

Branding and style
Check Your Goals and Target Audience
If you didn't clearly define your goals and target audience before starting your Instagram account, that's fine. But, going forward you must do it! If you did – perfect!
Goals
What were your goals when you started? Did you want to reach X amount of followers? Did you want to direct people to a certain landing page?
Write these goals down on a piece of paper and see how your Instagram account has gone trying to achieve them.
Target Audience
You should know some basic info about your target audience. What's their age and gender? Likes and dislikes? Write these down on the piece of paper below your goals.
Make sure you really understand your goals and target audience because they will allow you to better understand how successful or unsuccesful you've been so far.
Clean Your Profile
Okay, this is exactly what it sounds like – a clean up. Let's go through the Instagram basics and make sure your profile is up-to-scratch.
Bio
Make sure your bio is up-to-date with all links and other contact information. If you need some help with your bio, you can find some inspiration here.
Here's some info you need to be aware of so you can nail your bio:
30 character limit for username

150 character limit for description

Profile Pic (mobile) 110 x 110px

Profile Pic (desktop) 180 x 180px
Style and Aesthetic
You should be using your Instagram account to convey a certain type of visual identity and style to your followers.
Below are some things to consider:
Preferred colour scheme

Tone of voice

Type of content

Captions

Hashtags

The way you communicate to your followers
You want your Instagram profile to have a similar feel to the rest of your social media profiles and marketing channels.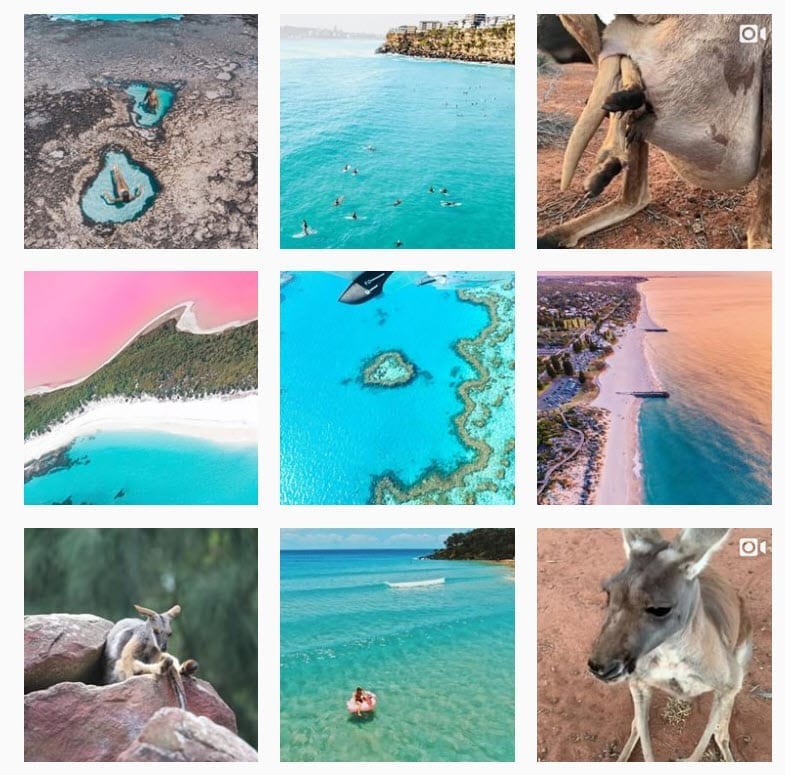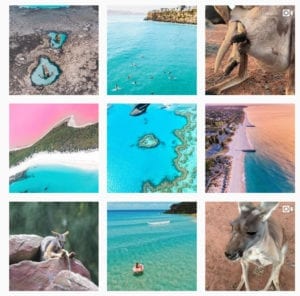 If your brand has a style guide, make sure you try to keep to it as much as possible.
Monitor Your Use of Hashtags
Hashtags are vital in building your followers. You can currently use up to 30 hashtags per post.
You want to ensure you're using hashtags that are relevant to your content.
A great way to get followers to engage with your brand is to create hashtags that are specific to your brand.
Weed Out Your Fake Followers
Fake followers make your brand look BAD.
Here are some things you should look out for when trying to identify fake followers.
A profile with unusual engagement rates. A legitimate Instagram account will have engagement rates of about 1.5-3% of their followers.
Irregular posting. A lot of posting for a while, but then little
Spammy and pointless comments
Blank, copied or hidden profile sections
If you identify fake followers make sure you remove them from your profile.
Identify Top and Low Performing Content
It's perfectly normal for some posts to perform better than others.
One day you will post something and it's as if you've struck gold. Other days you'll post something and you'll wonder if all your followers have deactivated their Instagram account.
Analysing your content and gaining an understanding of what resonates with your audience will help you create more successful posts instead of failures.
Some things to consider:
Does your audience prefer videos over images?
Do you get higher engagement with a certain colour scheme?
Do photos with people in them perform better than photos without people?
Does having a call to action increase engagement?
Is your placement of hashtags a factor in engagement – comments or captions?
So, what are you waiting for? Complete your Instagram Audit and start smashing goals in 2020!
Have you completed an Instagram Audit before? What are some things you would suggest? We would love to hear from you in the comments below!