Face-what? Insta-who?
We are all too familiar with some of the most recognised social media networks in the western world, but many of these channels may somewhat be inaccessible to some of the world's largest markets.
Even though China is a powerhouse in the Asian economy, the likes of Facebook, Youtube and Twitter are not easily accessible due to censorship laws that exist in the country.
They have therefore created their own social media platforms that have seen a huge growth and in 2019 they saw a rate of 70% of their population in Eastern Asian being active social media users compared to 53% in Western Europe.
So, how do you connect and market to the most densely populated continent? Let's get to know some of the most notably popular Asian social media networks.
WeChat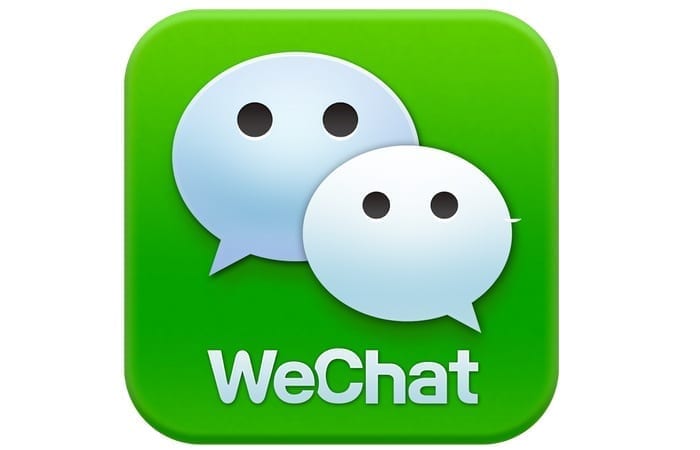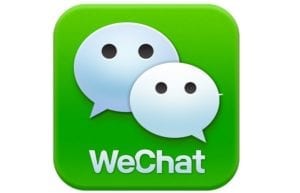 With around 1.2 billion active users, WeChat has easily become one of the most popular social media platforms in Asia. WeChat has a wide range of features but is predominantly a messaging service with around 38 billion messages sent daily. But its features extends beyond that:
Messaging – Not only can the app send and receive text and visual messages along with voice recordings and videos but it also has a call and video-call feature that is widely used by companies to communicate internally.
Social network – you can even follow celebrities and brands on WeChat, keeping up to date with their posts and also share your own content. The social feed through WeChat is called Moments.
Payment services – the platform also allows you to make digital payments both online and in store for goods and services and also send and receive money.
City services – this feature within the app allows you to access the services available in each city i.e. taxi bookings, food delivery, doctor appointments, etc.
Sina Weibo
In 2019, Weibo had already reached over 480 million users and is often seen as the most influential social network in China. Similar to Twitter, It enables you to post short sentences with a maximum of 2000 characters, Weibo means 'microblog' in Chinese which is the core of their features. 
Three years since it's launch, the platform had evolved into a more well rounded microblogging platform that included the use of imagery and video. Weibo is continually evolving and has even made some strategic changes to encourage users to stay on the platform for longer by launching an online game centre.
The main demographic of Weibo users are the Gen Z group, who often discover trends and latest promotions from influencers through the app. The app has seen plenty of successful marketing campaigns and is considered one of the most effective marketing platforms.
LINE
LINE is a Japanese messaging app that is popular across Asia. Similar to WeChat, it started as a simple communication platform that has developed an array of new features. After adding payment options, LINE developed LINE Taxi for cab requests and automatic payment. More recently they have developed LINE Wow, which provides premium food delivery, and is a significant competitor to UberEats in Japan.
SNOW
SNOW is a South Korean messaging and multimedia app. The app is only a few years old and is quickly gaining traction as one of the most diverse photo sharing apps in Asia. SNOW has a similar foundation and basis to Snapchat. What separates the apps is SNOW's myriad of filters and stickers which incorporate augmented reality.
Youku
Youku is China's online video network launched in 2006, similar to Youtube, Netflix, Stan and other video/ movie streaming networks. 
Youku has over 580 million active users since 2019 and has a user retention rate of over 60% which is higher than its competitors. Through its parent company, Alibaba utilises Youku to facilitate e-commerce sales and marketing.
Qzone
Qzone is a social networking site that offers various services such as creating posts, sending and receiving images and videos and it even lets you listen to music. 
Qzone also has its own messaging platform which has over 800 million active users. With so many active users, QQ is a great platform for sharing information to a group of people who have shared an interest. Most people who use QQ messaging use it to browse Qzone to then inadvertently share through the messaging service, opening up the potential for targeted marketing.
Naver
Is a South Korean search engine that was first in 1999 and is widely used within the country. It has since evolved from being just a search engine and now also offers two social media services, Naver Cafe and Naver Blog.
Naver Cafe works like a forum where you can post content and engage with other users reading your posts or vice versa. 
Naver Blog is the more popular platform out of the two where users spend up their time reading blogs daily from personal profiles to business profiles.
These are just some of the intriguing apps available and widely used across Asia. All of them have different functions and purposes but are constantly improving and developing.
When choosing from the apps available, you must consider the audience for your brand. Clearly there are many social channels in Asia, but the saturation can make it difficult to find the right one.
It's important to think of who you are trying to reach, how you are going to reach them within the app, and what tailored content can you produce, to keep them engaged when choosing your Asian social media networks.