How to win at TikTok and Instagram Reels
They need to be critical components of your marketing strategy.
Last year Instagram unveiled their attempt to keep everyone off TikTok with the introduction of Instagram Reels.
Both allow users to create short-form videos to music that can be shared with friends, followers and people browsing, and both are blowing up in popularity.
We're sharing five tips you need to know to increase your brand's profile TikTok and Instagram Reels and improve your marketing performance »
Practice makes perfect.
While creating your Reels or TikTok, get familiar with all the features on offer. You can have fun with music, font, editing tools, timer, speed controls, AR effects. Remember, you can delete your work and start all over again if it isn't coming together. 
Use the right hashtags.
No matter what social network or platform, using hashtags amplifies the reach of your content. Your hashtags should depend on your marketing goals, the specific piece of content and the up to date trending hashtags at the time of posting.
Plan your content.
While Reels and TikTok are places where authenticity shines, there still needs to be a strategy in place for why you're posting a piece of content. Before you start filming, storyboard the video and understand the purpose for it. Once that's clear, get rolling!
Stay active and keep the content coming.
Reels and TikTok are great to test new ideas and see what works best. It will take trial and error to find out what content resonates with your audience. When your audience begins to respond to your content, start posting regularly, as it will help your performance with the algorithms.
Track your analytics.
Everything in digital marketing, even Reels and TikTok, needs to be measured by metrics to measure performance and adapt accordingly. The only insights available for Reels is likes, views and comments. On TikTok, analytics are only available on Pro accounts, where you can discover your views, followers, profile views that will all inform your future content strategy.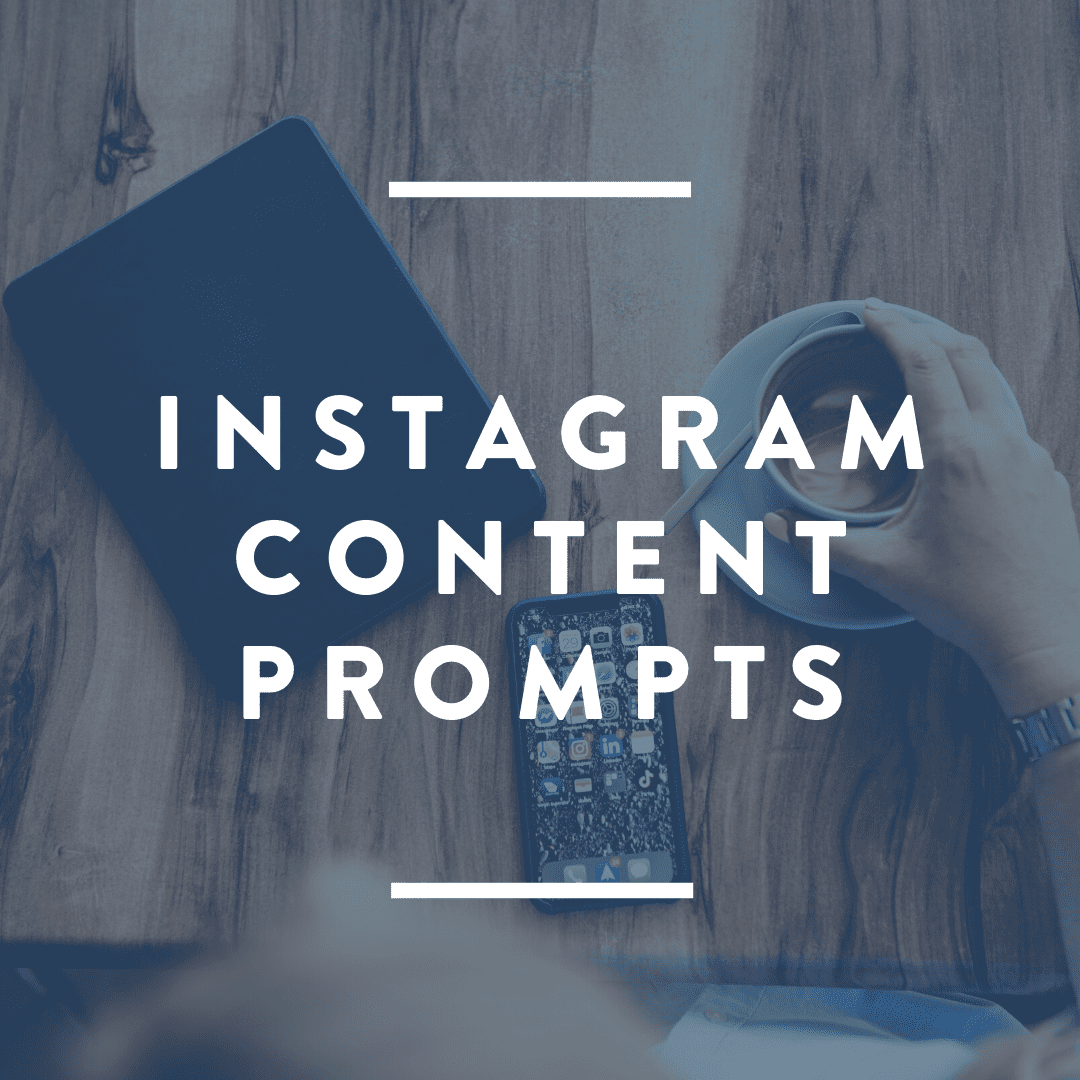 Instagram Content Prompts
Stuck for your next Instagram post idea? We've done the work for you.
Instagram is a content-hungry platform. And it's pretty easy to feel like you're all out of ideas for your next Instagram post. But we're here to tell you that it's not all doom and gloom.
Download our Instagram Content Prompts and you'll have 45 epic ideas to send you on your way.
IMPORTANT: The link to download your file will be sent directly to the email address provided at checkout.
If you do not receive it, please check your spam. If you have any issues please email us at hello@smperth.com