Social Media conferences are a great way to learn with like-minded people.
They're also a great excuse to get out of the office!
With social media and digital marketing constantly changing, it's your responsibility to stay ahead of the curve. What better way to learn than from industry leaders at some of the best social media conferences in the world?
If you plan on travelling in 2020, overseas or in Australia, we have you sorted. Here's our video of the best Social Media Conferences to attend in 2020.
You can also check out the full-length post that includes the top 9 Social Media Conferences to attend in 2020.
We've included a snippet of the post below:
23 & 24 June 2020 (Perth)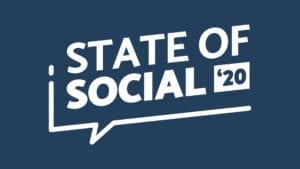 Were you lucky enough to attend our State of Social conference held at Optus Stadium this year? It was pretty epic! We are returning in 2020 bigger than ever. Covering the hottest topics the industry is currently facing, we will exchange insights relating to innovations and trends in social media and digital marketing.
Here's how it went down this year!
Get in early to secure your tickets. If State of Social 2019 was anything to go by, tickets will go like hot cakes!
Topics Include: Think. Imagine. Create.
Speakers Include: TBA
Will you be attending any of these conferences in 2020? We would love to hear from you in the comments!