Thinking of advertising on Facebook but not sure if it's for you?
With more than 2 billion active monthly users, chances are your customers are regularly on the platform.  This gives you an opportunity to engage current customers, new customers and find people who are interested in your brand.
In this post we explain why you should advertise on Facebook.
Facebook Offers Advanced Targeting Options
There are three main ways to target the right audience for your business; Core Audiences, Custom Audiences and Lookalike Audiences.
Core Audiences
Core Audiences lets you find your audience in a few quick clicks. You can choose if you want your ad to be seen by people based on:
Age
Location
Hobbies
Interests
Behaviour
Connections
You can make these selections to be as broad or as refined as you wish.
Check out Facebook's free 15-minute blueprint about how and when to use Core Audiences.
Custom Audiences
Custom Audiences allows you to target people based on your existing data and lets you reconnect with people who have already displayed an interest in your brand. This is a great way to strengthen existing relationships.
Contact lists
Facebook lets you use information from your CRM system or customer contact lists (phone numbers or email addresses) to connect with your contacts on Facebook. They source the users that match the data but don't share who matched.
See how Facebook explains how to use a contact list.
App installs
Once you've installed the Facebook SDK in your app you can create an audience of people who use your app. This lets you encourage your users to return an item that they may be interested in buying.
See how you can use you app data.
Site Visitors
Once you've installed the Facebook Pixel on your website you can create an audience based on people who have visited your site.
Check out our post that explains how to install the Facebook Pixel.
Lookalike Audiences
Lookalike Audiences lets you target people on Facebook who are similar to your existing customers. This is the best way to find people who are more likely to engage with your ads.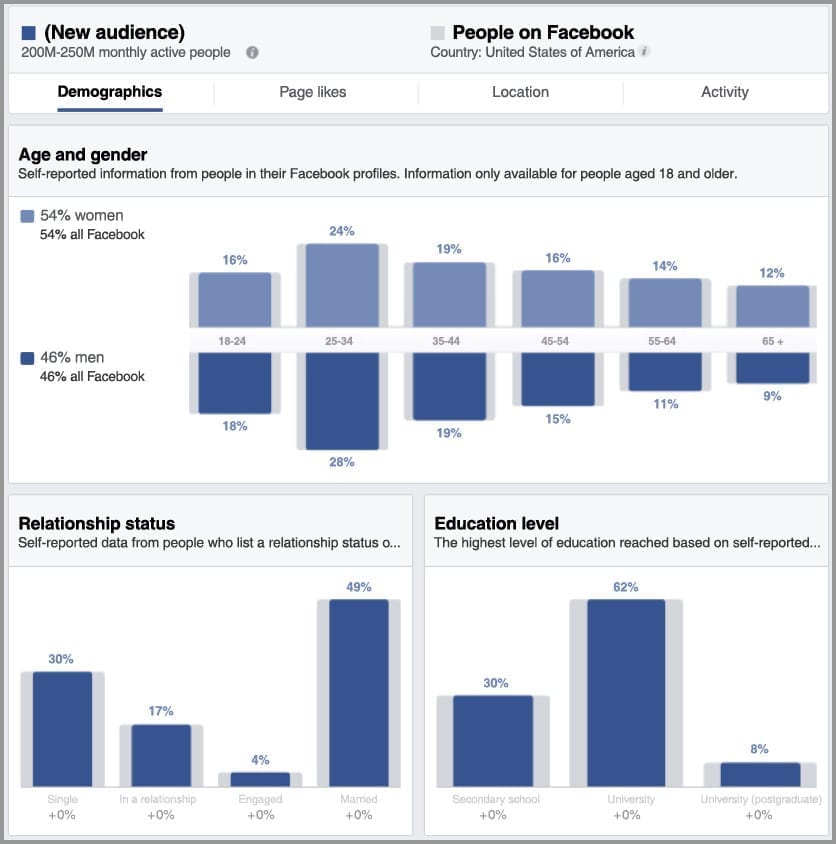 You Can Create Ads to Suit Your Goals
Facebook lets you choose from a slew of different advertising objectives, allowing you to select the option that best caters to your business goals.
Facebook objectives is what you want people to do when they see your post.
For example:
Drive engagement on a post
Push people to your website
Find new leads for your brand
View Facebook's beginners guide to selecting the right objective for your post.
Facebook Ads are Cheap
Facebook offers you incredible reach for a small price. The picture below is from a Moz article. It highlights how cheap Facebook is to reach 1,000 people compared to other channels.
If you are on a tight budget, Facebook ads are definitely the option for your business.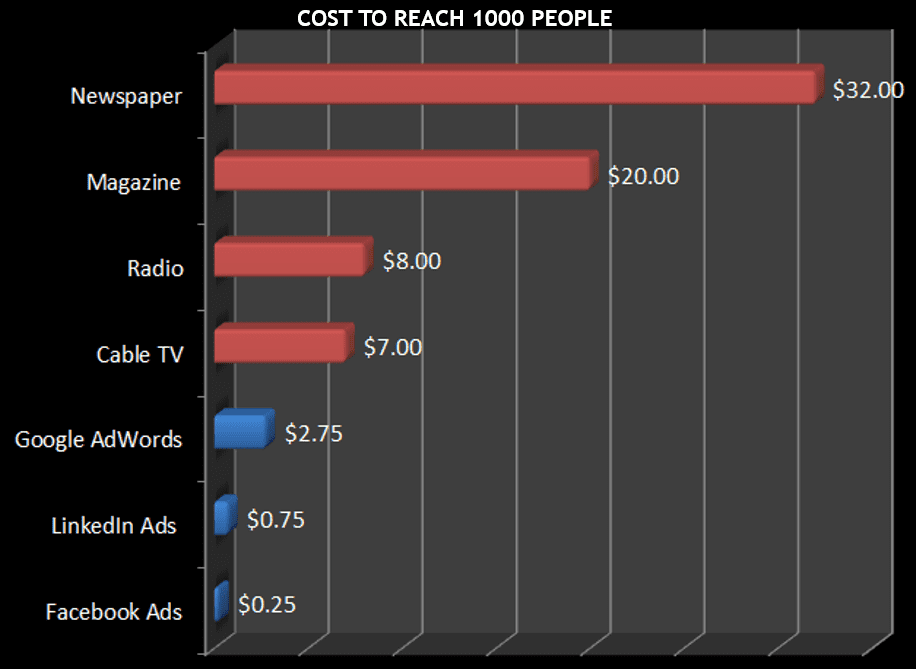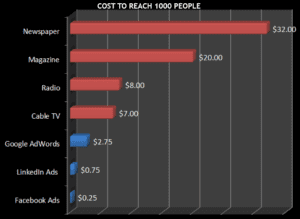 Facebook Ads Provides Your Business With Increased Insights
Facebook Ads eliminates all the guesswork for your brand. You have access to a wide range of insights that aren't necessarily possible through other channels including:
The number of people reached
Post clicks
Reactions, comments and shares
Total video views and viewing behavior details
Demographics overview
Relationship status
Income
Family size
Location
Facebook Ads Helps to Beat the Decline in Organic Reach
Organic reach is how your posts perform without any money behind them and it's been on the decline for some time. 
Facebook Ads is the best way to combat this issue and helps your content be seen by the right people in an already saturated news feed.
Be sure to check out the video version of this post!
What are some of your favourite benefits to using Facebook Ads? We would love to hear your thoughts in the comments below!