Need more inspiration for creating new content on Instagram – what about text-based stories?
Early this year, Instagram released 'type' mode in Stories.
Type mode allows users to express thought through text and easily customise its design aesthetic. Users can select different fonts, colours and other design options to stay on brand and generate unique content.
New to Instagram Stories, or its type feature? Here is our guide for using Type mode in your content strategy.
To get you started, first go to the home tab and tap the camera icon positioned in the top left corner of your screen. From there tap 'type,' located in the scroll menu underneath the capture button.
Fonts
There are four font types to choose from which are modern, strong, neon and typewriter and each come with their own design options.
To change the font type, tap the font button, located at the top of the screen.
While only Strong and Typewriter fonts give users the option to highlight their text. All fonts can be changed in colour, size, angle and position.
Our tip: Press and hold a colour option for the entire colour spectrum to pop up – this will give you plentiful selections for your creation.
Backgrounds
Each font comes with a handful of pre-set background designs. To view the options, tap the coloured circle located on the bottom left of your screen for each of the fonts.
Instagram also gives you the option to use a photo as your background. The image appears translucent with your choice of coloured filter overlayed. To get this effect, tap the camera icon located in the right-hand corner of the screen.
Our tip: Don't like any of the pre-designed backgrounds that Instagram offers? Well, we can help! After you have finished writing your text, tap the capture button to give you more design options. Tap the pencil icon, select your colour of choice and hold your finger onto the screen. Magically the entire background will become one solid colour!
Other fun things
Take your 'Type' story one step further with adding GIFs, drawings and other fun things! Once you have finished writing your text, select the capture button. Just like any other story, you will have the option to add GIFs, emoji's, drawings or additional text to your story – the design options are endless!
Our tip: Want to add a frame to your creation? Go to the Aa icon and type 'O.' Using two fingers, expand the letter until it fits the outlines your screen.
Want to take up even more? Our Instagram Story Checklist will guide you through the process of planning your content. Download now 👇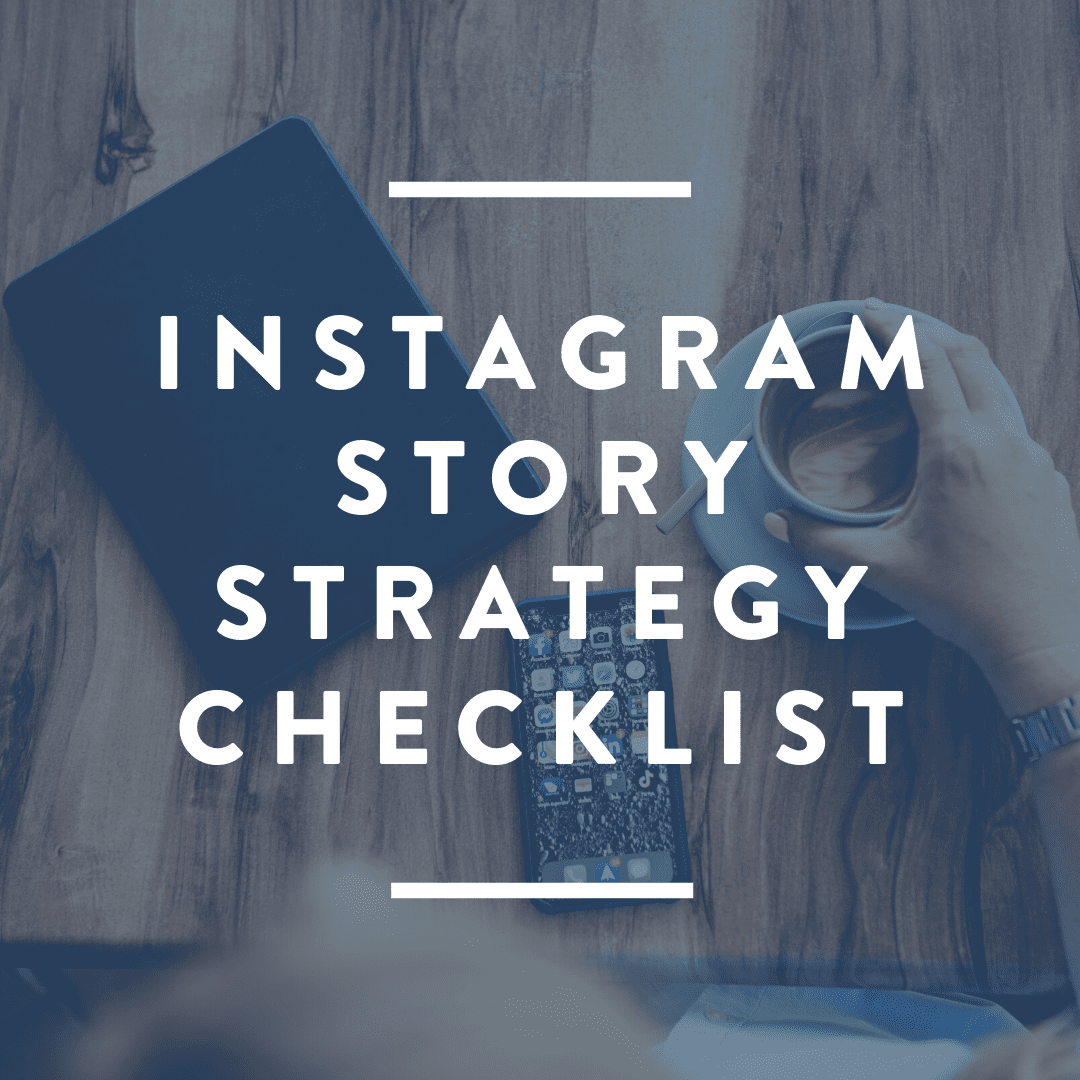 Instagram Story Strategy Checklist
Utilising the full-screen immersive experience of Instagram Stories, showcase a more playful and fun side of your business to build brand loyalty and encourage future sales.
IMPORTANT:
The link to download your file will be sent directly to the email address provided at checkout. If you do not receive it, please check your spam.
If you have any issues please email us at hello@smperth.com