Click-worthy Instagram Highlight Covers are just 5 steps away
Instagram Highlight Covers are the icing on the cake you need to make your Instagram account truly click worthy.
Since you've mastered the feed, got your bio down pat ,and have an on-brand profile picture it is time to start thinking about Instagram Highlight Covers.
Besides your profile photo, Instagram Highlight Covers are the first visual branding assets on your profile consumers see.
As a result, they have the unique ability to both attract your audience's attention and invite them to engage with your stories, as well as persuade them to scroll down your profile to see your other content. Instagram story highlights are often a great idea for marketers looking for a way to highlights some evergreen content.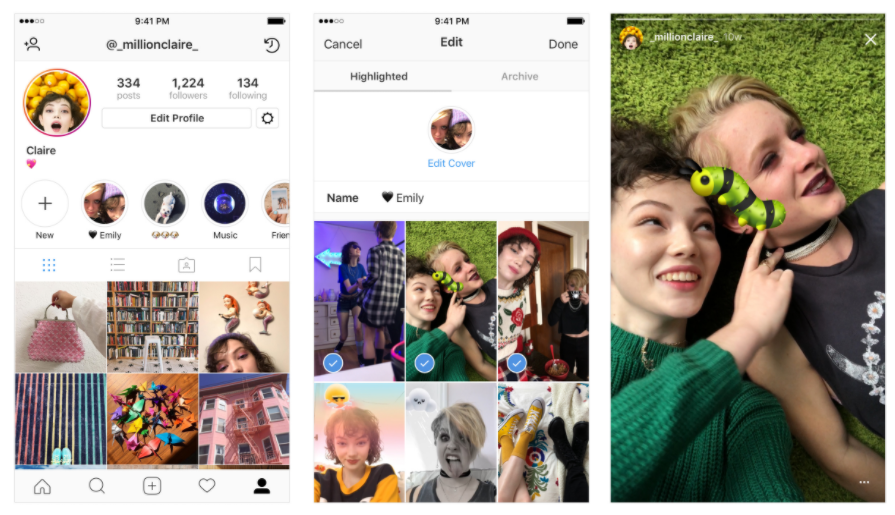 Read on to learn how to create free and beautiful Instagram Highlight Covers.
Step 1: Go to Canva.com or download the Canva app
If you don't already have an account, create or log in to Canva. Create a design by selecting from the drop-down menu or typing 'Instagram Story' into the search field.
If you don't have Canva or prefer to use another program, the dimensions for the Instagram Highlight Covers are 1080px by 1920px.
Step 2: Select a background
Choose from Canva's pre-selected colours or use the colour picker to create your own. You can insert your brand colours here through the hex code. There is also the option of using a Canva stock picture, connecting your Instagram account, or uploading your own photo.
Step 3: Add elements
If you have a Canva subscription, you'll have access to hundreds of free icons as well as a plethora of paid icons to add to your artwork. Flaticon also offers millions of free vector files you can use in your designs.
For each different highlight, ensure the icons are cohesive and are reflective of your brand style.
Step 4: Download your Instagram Highlight Covers
Once you have finalised each highlight, send your masterpieces to your phone and download it (via airdrop or a Dropbox link).
Step 5: Add your Instagram Highlight Covers to your account
Open Instagram and add a new highlight or hold down on an existing highlight by clicking on your profile. Select 'Edit Highlight' from the drop-down menu.
Then select 'Edit Cover' from the drop-down menu. This is also where you may make changes to the highlight, such as adding old stories or removing graphics that are no longer needed.
Then, scroll to the far left until you see the miniature image icon, and click it. This will bring up your photo album. Click 'Done' once you've added the image you just made.
There you have it! You now no how to make custom Instagram Highlight Covers in just five easy steps.