Let's talk about Instagram Stories fonts, baby!
Fonts make or break Instagram Stories. Forget making do with Classic, Modern, Neon, Typewriter, and Strong. New Stories fonts are here!
Recently, Instagram announced that some new fonts were on their way to Stories and they have finally landed!
To start playing around with all the new fonts, simply head to the Instagram Stories editor, tap the font icon, and start typing in style.
So, let's take a look at the new fonts at our disposal.
1. Strong has a new double-layer drop shadow
Looking more swole than ever before, Strong now features a new double-layer drop shadow, in addition to its solid background highlight.
Strong, one of Instagram's most-popular fonts, has clearly been up in the gym, pumping iron and slamming down protein shakes.
To add the new drop shadow effect to Strong, simply tap the text highlight icon in the editor screen.
It is important to note that your drop shadow automatically corresponds to the colour of your text. To switch the colour from background to foreground, all you have to do is tap the highlight button. Simple!
Want to change your accent colour but not sure how? Well, just select the colour wheel and pick your colour from the colour picker or swatch tool. If the swatch tool isn't quite doing it for you, press and hold a colour to bring up the full colour palette menu.
2. Modern has a new outline on life
We love Modern. Who doesn't? And it is back with a whole new outline!
While there is nothing too wild going on here, this new outline feature offers a bit more flexibility when designing your Stories. Why not try combining the original Modern with its new outlined variant?
3. Comic Sans, eat your heart out
Look, in the design world, having any affection for Comic Sans is a secret you should take to the grave. And that is why it is so surprising to see a Comic Sans-inspired font pop up on Instagram.
You may not be into Comic Sans, but Instagram's new font looks like it is here for the long haul. There is even a new paintbrush-style effect to help this quirky font standout from background images. As if Comic Sans needed anymore help standing out.
4. A stylish new italic serif font
Want your Instagram Stories font to look like it is suited to a high-class magazine? Well, Instagram's new italicised serif font is the answer to your design prayers.
The italicised serif font is all about sophistication, looking effortlessly stylish. Try it with or without the highlight option, all caps or lowercase, and see what works best for your brand.
It is important to note here that the highlight defaults to black and white – tap the colour wheel to change this at any time.
5. The hard-working sans-serif font
Sometimes, all you want is an Instagram Stories font that just gets the job done, working well in a variety of applications. That font is Instagram's new sans-serif.
From fashion brands to food blogs, this versatile font doesn't discriminate. The only drawback here is it is only available in all caps.
The highlight option contours to the length of your text. It is a great option for readability, when added over images and videos.
6. A classic serif font
If an italic serif is not your style, you will be happy to know that Instagram has a classic serif option. What is the kicker here? Well, unlike the italic serif, this classic serif offers caps and lowercase options for its highlight.
With added highlight padding, this classic serif is probably best suited for brands with an older cohort of followers – think luxury brands.
Whatever your goals are with Instagram Stories, these new fonts are certain to help you kick them.
Want to take up even more? Our Instagram Story Checklist will guide you through the process of planning your content. Download now 👇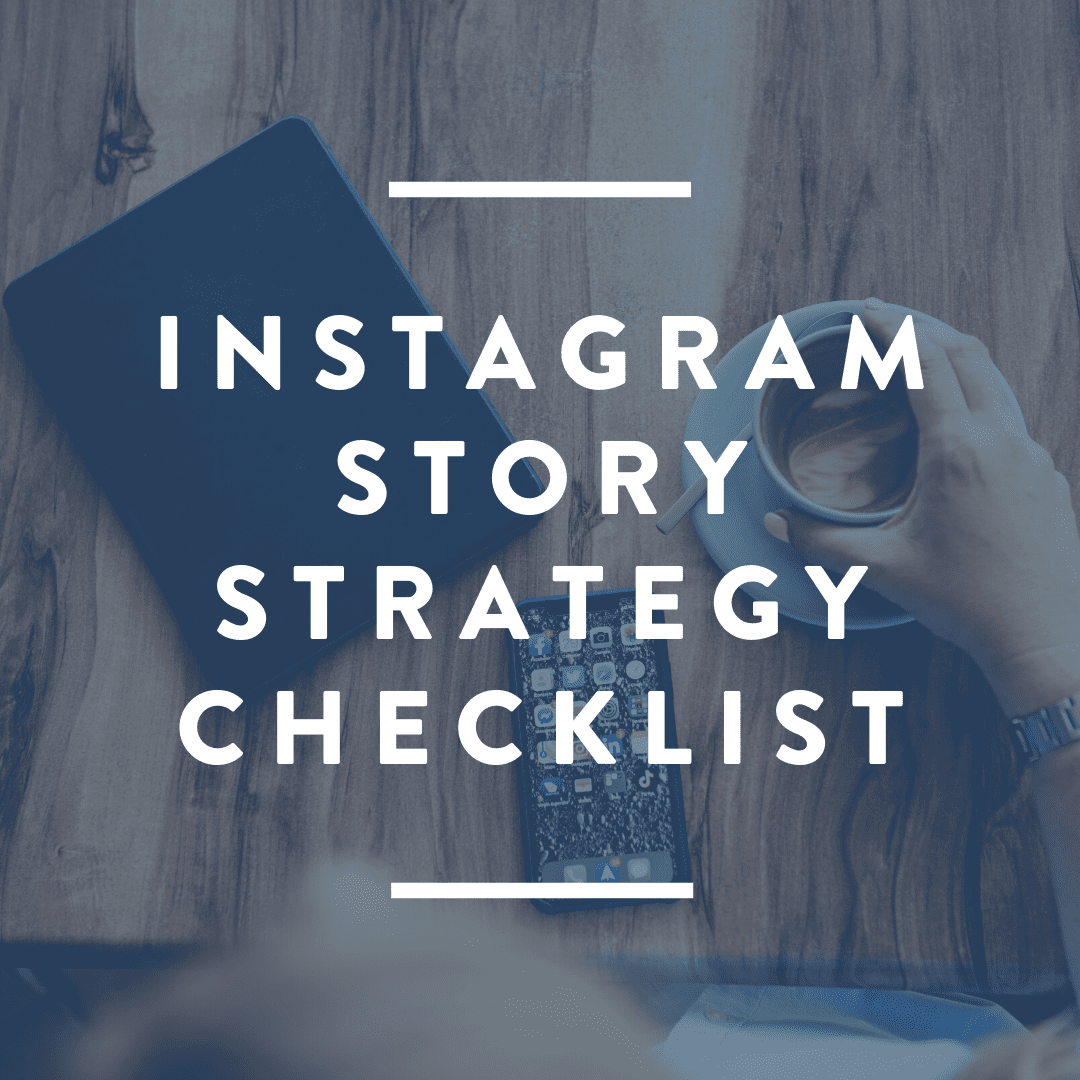 Instagram Story Strategy Checklist
Utilising the full-screen immersive experience of Instagram Stories, showcase a more playful and fun side of your business to build brand loyalty and encourage future sales.
IMPORTANT:
The link to download your file will be sent directly to the email address provided at checkout. If you do not receive it, please check your spam.
If you have any issues please email us at hello@smperth.com