Grimacing Face vs Smirking Face
Snapchat is filled with different emojis that appear next to the usernames of the people you interact with, but what do they all mean?
In Snapchat's world, emojis symbolise hierarchy, friendship and connection – proof that your Snapchat vibe is on point.
With 322 monthly active users, Snapchat remains one of the world's most popular social media platforms. Believe it or not, emojis are essential to the platform's continued success. 
Let's look at the emojis you'll see on Snapchat and what they all mean.
Why do emojis appear next to people's usernames?
If you're using any social media app, you better believe they're tracking how you're using the app, and Snapchat is no different.
Based on how you interact with certain people, Snapchat assigns emojis to celebrate your friendship.
Here are all the Snapchat emojis and what they mean:
⭐ Gold Star – Someone has replayed this person's snaps in the past 24 hours. They must have something interesting to show.
💛 Yellow Heart – You are #1 best friends with each other. You send the most snaps to this person, and they send the most snaps to you.
❤ Red Heart – You have been #1 BFs with each other for two weeks straight.
💕 Pink Hearts – You have been #1 BFs with each other for two months straight. Dedication!
👶 Baby – You just became friends with this person.
😎 Face With Sunglasses – One of your best friends is one of their best friends. You send a lot of snaps to someone they also send a lot of snaps to.
😬 Grimacing Face – Your #1 best friend is their #1 best friend. You send the most snaps to the same person that they do. Awkward.
😏 Smirking Face – You are one of their best friends …but they are not a best friend of yours. You don't send them many snaps, but they send you a lot.
😊 Smiling Face – Another best friend of yours. You send this person a lot of snaps. Not your #1 best friend, but they are up there.
🔥 Fire – You are on a Snapstreak! You have snapped this person every day, and they have snapped you back. Increases with the number of consecutive days.
💯 Hundred – 100 Day Snapstreak. The 100 emoji appears next to the fire when you snap back and forth with someone for one hundred days in a row.
⏳ Hourglass – Your Snapstreak is about to end. Send another snap to keep it alive.
🎂 Birthday Cake – This friend has a birthday today. Only displays if a friend has the Birthday Party feature enabled in settings.
Zodiac Snapchat emojis
If your snap friend entered their birthday in Snapchat, their zodiac sign will show up as a purple box. These icons will give you a rough idea of when their birthday is.
If it is your friend's birthday, a birthday cake emoji will show up too.
♈ Aries (March 21 – April 19)
♉Taurus (April 20 – May 20)
♊ Gemini (May 21 – June 20)
♋ Cancer (June 21 – July 22)
♌ Leo (July 23 – Aug 22)
♍ Virgo (Aug 23 – Sept 22)
♎ Libra (Sept 23 – Oct 22)
♏ Scorpio (Oct 23 – Nov 21)
♐ Sagittarius (Nov 22 – Dec 21)
♑ Capricorn (Dec 22 – Jan 19)
♒ Aquarius (Jan 20 – Feb 18)
♓ Pisces (Feb 19 – Mar 20)
Bitmoji pop up in Chat
The recipients Bitmoji pops up as a status in chat to indicate that they are live in the chat too and this changes to a blue dot when the message is read.
Trophy Case
The Trophy case continues to grow. Tell us in the comments which ones you have uncovered.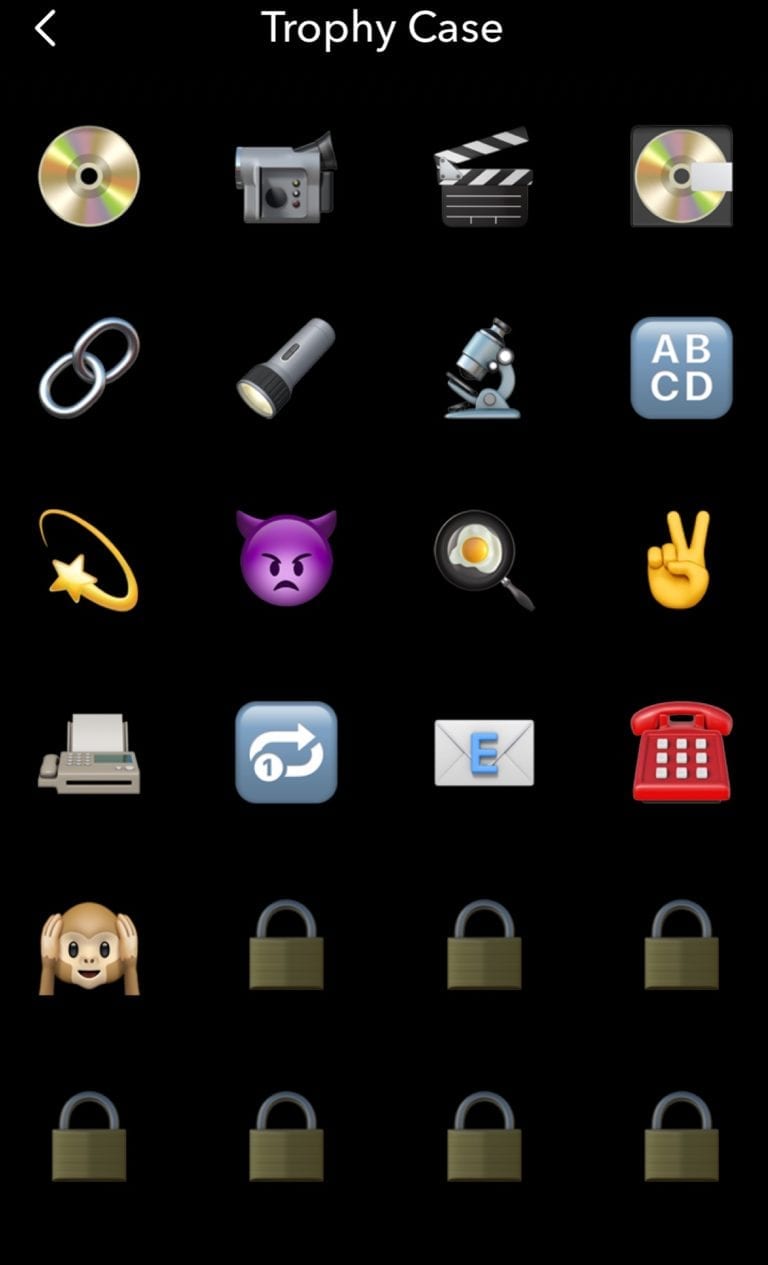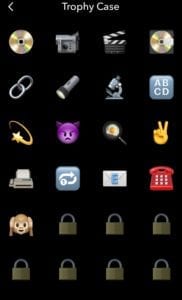 Official Snapchat Story Emojis
These are officially verified Snapchat accounts. Official accounts of celebrities and public figures have emojis next to them to show that it is an official account.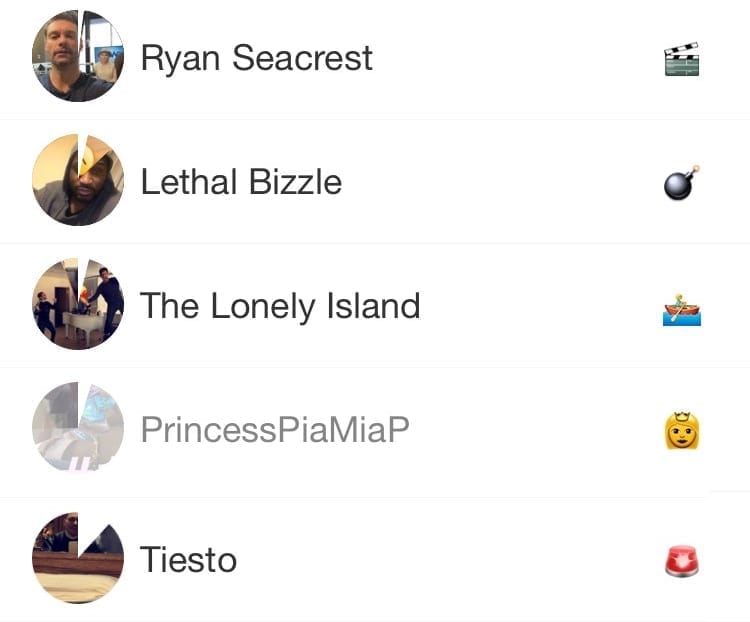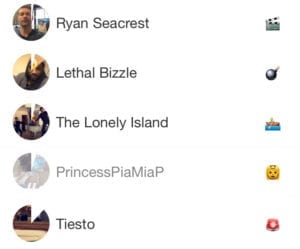 Icon Meanings
These icons are shown in the interface. They help explain additional information about your snaps.