Twitter is an often sidelined social media platform these days.
People are seeing less value in the platform than when it first started and as a result it's not grown as much lately as its competitors such as Facebook, Instagram and Snapchat.
With a bit of groundwork, you can turn your Twitter account from a graveyard into a beehive of activity. We'll share with you how to find the best Twitter hashtags which will help your tweets get seen by as many eyeballs as possible.
Follow these steps to find the best Twitter hashtags now.
Create a List
Start with brainstorming with your team (or a friend if you're a solo business owner!). Create a list of hashtags you think would be relevant to your business and your posts. Once you've got a list together, run through it again and see if there are any that stand out and pop these onto a short list.
Competitor & Influencer Hashtags
Next, find the hashtags which are being used by other businesses and influencers in your niche.
When it comes to competitor hashtags, don't blindly follow whatever the competition is doing. Rather look closely at what hashtags are being used and on what type of content. Look at the relevancy of each tag and the performance of each tweet to see which ones work best and which ones are total flops.
Then look for influencers in your niche. Most businesses should have an idea of who the key influencers are and if you don't, now is the time to take notice! Scroll through their tweets and see what hashtags they are using and how it relates to their content.
Trending Hashtags
On Twitter itself, you can see what hashtags are trending at any given moment. This can be found on the right hand side of the page when you log in.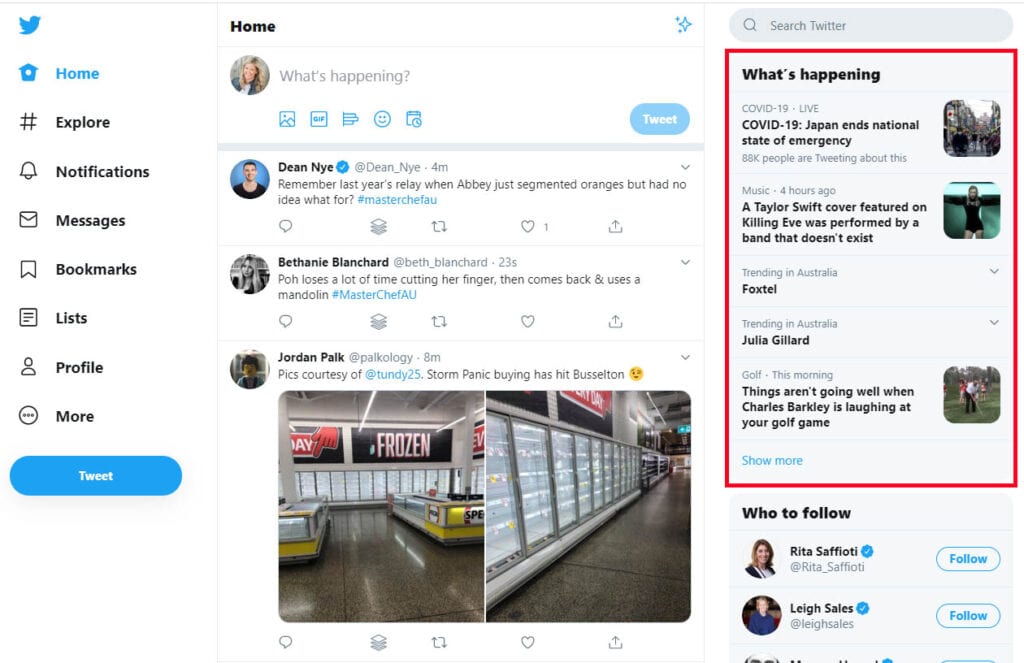 But did you know that you can set the trends to be relevant to specific locations as well? You can choose a number of locations, including cities and countries, and see the trending hashtags for each location. To do this, click on 'Change' next to Trends and then follow the on screen prompts to choose the locations you want to track.
Twitter Trends aren't always going to be relevant for your business but if you want to get in on the trend action, and have something relevant to contribute, then this is a great way to keep on top of what's trending and act on it.
Hashtagify
To get a high level overview of your hashtag's potential performance, you can search for it on Hashtagify. This tool allows you to search for a potential hashtag. It then gives you the all-time top 10 hashtags related to the one you searched for, which can be useful to expand your hashtag search.
It also shows you who the top 6 influencers are for that hashtag, as well as a wall of the latest tweets using that hashtag. You can quickly see if it's going to be relevant for your business or not.
RiteTag
A great tool to see what hashtags to use is RiteTag. You can search for your chosen keyword or phrase and then RiteTag will break down the results for you. The categories are called:
Use these hashtags to get seen now
Use these hashtags to get seen over time
Do not use these hashtags, very few people are following them
This is really helpful as you might think a hashtag is great but you'll quickly see which ones will work well and which ones are going to be a waste of your valuable tweet real estate.
What are your tips for finding the best Twitter hashtags? We'd love to hear them in the comments!