The number one challenge facing social media marketers today is demonstrating return on investment (ROI).
There is no shortage of metrics that can paint a picture of how we're performing: Likes, followers, fans, retweets, shares, engagement, reach, it goes on and on; but we just don't have a hard and fast, common denominator for measuring ROI.
It's hard to tell how much revenue a Tweet brought in, or if your Instagram post had any affect on your bottom line.
So how can we hope to avoid situations like that pictured above and show those paying the bills that social is worth the investment?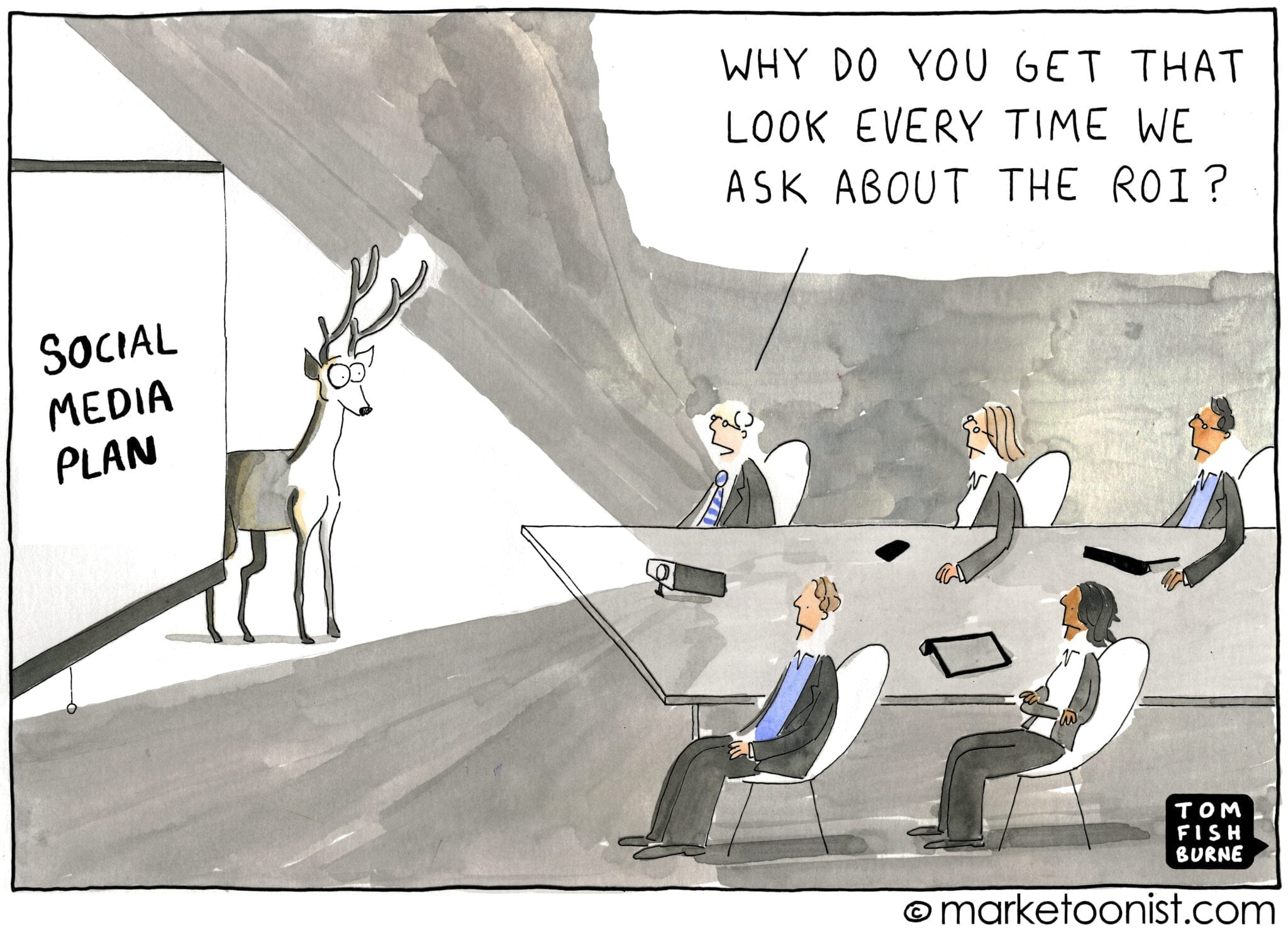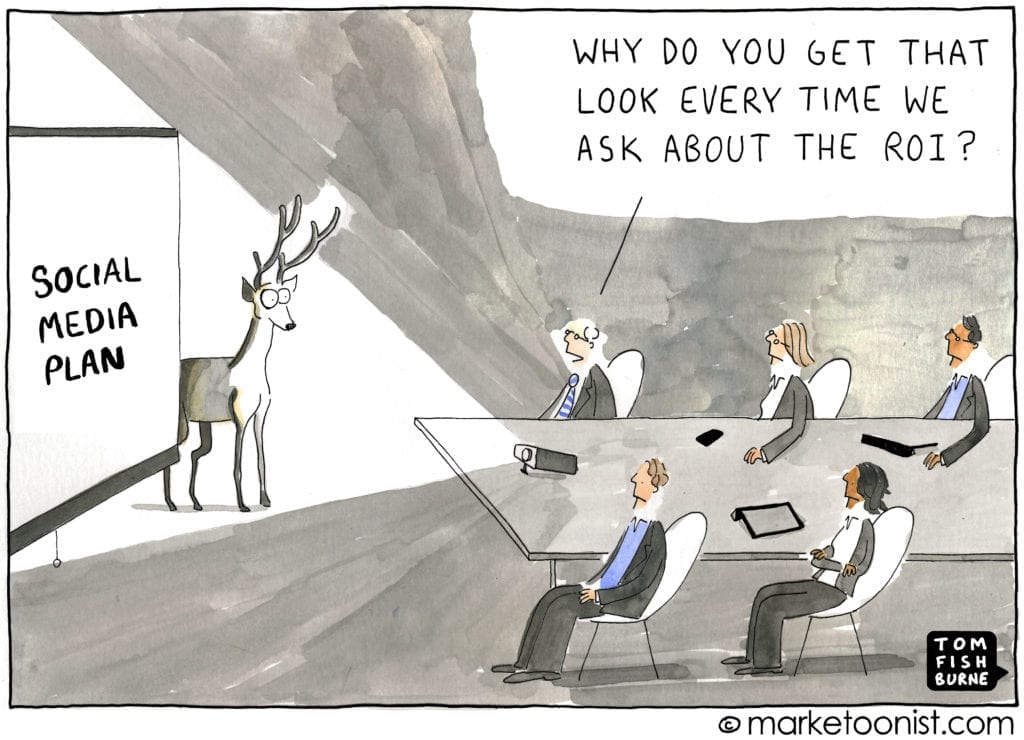 Clearly define your KPIs
What are you trying to achieve? Nail this down!
Is social about generating sales, or is it about web traffic and enquiry rates, or building brand awareness in a targeted audience? Your key performance indicators will inform how you measure your return on investment and keep everyone on the same page.
Strategic alignment
One of the most common complaints about social media is that unlike traditional marketing, it's hard to tie it in to business outcomes. For your social media marketing to be effective, it must be meaningful and measurable and aligned with your broader business and marketing objectives. Again, it is about demonstrating how social media marketing activity feeds in to your KPIs.
Embrace analytics
Inconsistent effort with analytics will be your undoing when you're called to answer in the board room!
It's not just about being accountable. your ability to be responsive to digital audiences depends on how informed you are about their behaviours: their likes, their dislikes etc. Embracing analytics as a crucial part of your social media strategy is the best way to set and track goals: and demonstrate ROI at a pinch!
Benchmark your progress
What are your competitors doing well? Comparing your social media marketing to others in your industry not only highlights opportunities for growth but is a great way to contextualise your performance.