Instagram is a feature-rich platform.
Honestly, Instagram is so feature rich that it can be hard to know where to start.
And sometimes, just when you think you're getting the hang of things, a bunch of new features get added, leaving you completely lost.
If you're a bit of an Instagram noobie, fear not. You're not alone. Of all the social media platforms out there, Instagram is definitely one where you need to walk before you can run.
But maybe you've been using the platform for a while. And maybe you're struggling to come up with interesting ways to maximise its potential. Again, don't worry. We've got you covered.
Here's our list of 11 things to do on Instagram you probably have forgotten about: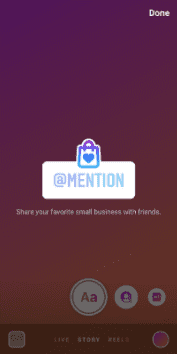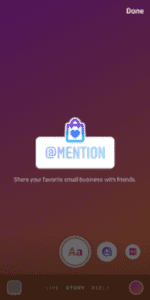 1. Instagram Stories Stickers
Using Instagram Stickers is a simple and creative feature to add another level to both image and video-based Stories and make them more dynamic.
From gifs, locations tags, and mentions to music, challenges, quizzes and more, Stickers allow you to engage with your audience, get their opinions with a poll, and even maybe answer some of their questions.
You can even support a small business with a dedicated sticker. If you're lucky, maybe your audience will support yours.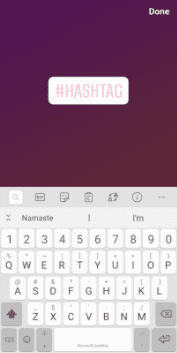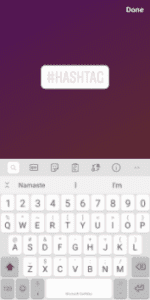 2. Add hastags to Stories
We all know how powerful hashtags are on Instagram. But have you ever thought about using them in Stories?
You can place hashtags in a sticker, in some text, or even in a location tag. Just like in a photo post, hashtags in Stories are a little bit about trial and error. To see what works for your brand, play around with a few ideas and different strategies.
Remember: don't over do it with the hashtags – both in amount and repetition. Using too many hashtags always looks a little desperate and spammy. Similarly, using the same combination of hashtags too often, will eventually hurt their effectiveness.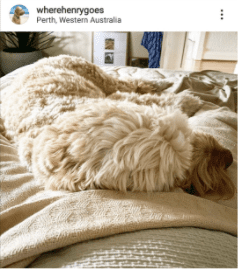 3. Location tags
Location is a big deal on Instagram. In fact, posts with a tagged location achieve 79% more engagement than posts without. Pretty huge, right? And engagement aside, a location tag is simply a great way to help people find your business. Like, literally find your business.
Using location tags is a great way for your business to work smarter, not harder. Plus, it makes your customers' lives a whole lot easier.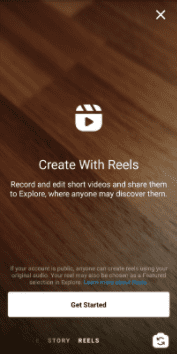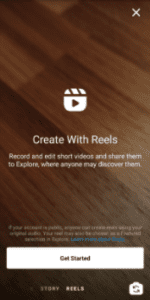 4. Reels
If you love TikTok, you're bound to love Reels. And that's because they're very, very similar. We're not saying Instagram took some creative liberties from TikTok … *winks obviously*
Reels allows you to record and edit 15-second multi-clip videos with audio, special effects, and a bunch of creative tools. It's a fun feature for people to share videos with their friends, but it's also a powerful tool for businesses looking to engage with a larger audience. Just make sure you have a public account first.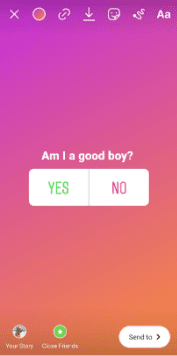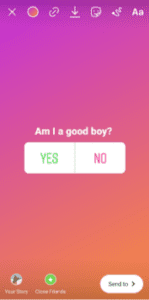 5. Polls
If only there was a quick and easy way to get customer feedback on Instagram … that's right, Polls.
Got an idea for a new product, or maybe you want to test the waters before release? Then Polls are a great way to engage with your audience and find out what they think.
We already touched on Polls when we were discussing Stickers, so jump in and start having a play around. There are no right or wrong answers here. Or are there …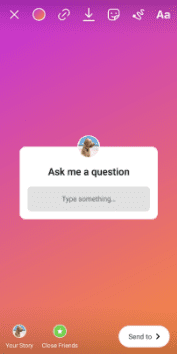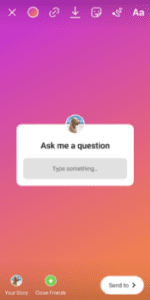 6. Questions
Social media is all about engaging with your audience, and what better way to really engage than to let your customers ask you direct questions.
Just like Polls, you'll find the ability to ask questions located under Stickers when creating a Story.
It's a great feature to help drive engagement on your Instagram Stories.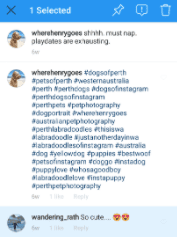 7. Pinned comments
We all know that social media can sometimes be a sea of negativity, but it can also be a wonderful place filled with positive energy and uplifting moments. That's why the ability to pin comments is such a wonderful feature on the platform.
If a customer leaves a glowing comment on one of your posts, simply swipe left on the comment and hit the pin icon. Now, whenever someone views that post, that sparkling comment will be right up the top for everyone to see.
It's a great way for you to keep your Instagram about good vibes only. We love this new feature.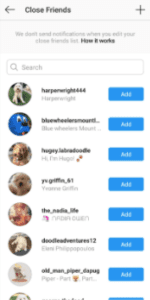 8. Instagram close friends
They say you should keep your friends close and your enemies closer, but we say you should keep your close friends even closer. And with Instagram's close friends lost, you can.
Select your profile picture in the bottom right.
Tap the hamburger icon (three stripes) in the top right.
Choose Close Friends, then scroll down to Suggestions (Android), or Suggested (iPhone).
Select "Add" next to the people you want to include in your close friends list. You can always search for specific friends by tapping "Search".
Keep in mind: your close friends will know they're on your list, but they won't be able to see who else is on it – and they won't get a notification if you take them off. That's a sneaky little Instagram feature we love!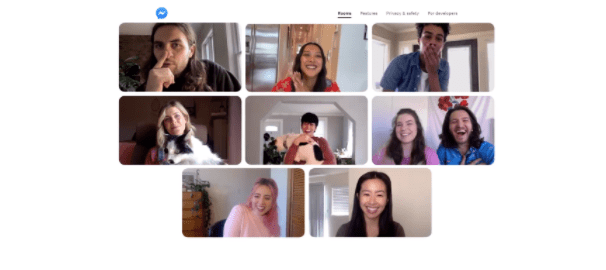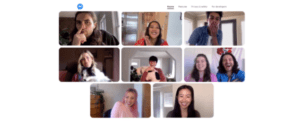 9. Messenger Rooms
Have you been dreaming of video chatting with up to 50 people? OK, well, maybe you've already been doing that on Zoom.
But you can actually do it through Instagram, too. Kind of…
Messenger Rooms allows you to create a video chat room that people can drop in to and say hi. All they need is the link to the room you've created. While the rooms are actually hosted via Facebook Messenger, you can set them up on Instagram. All you have to do is tap the video chat icon inside Instagram Direct, and you'll be prompted to set up a Messenger Room.
Note: even if you're creating a room through Instagram, you still need Facebook's Messenger app. Note, not all features are good ideas – just because you can doesn't mean you should 😜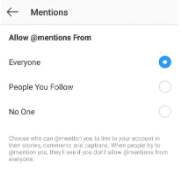 10. Manage Tags and Mentions
Is your business constantly getting flooded with mentions and tags? Is it all too much to keep up with? Are some of these mentions and tags particularly negative or troll-worthy?
Well, you'll be happy to know that Instagram allows you to control who can tag or mention you on the platform. Select from everyone, only people you follow, or no one.
Simple.
Take back the power and keep your inbox clean.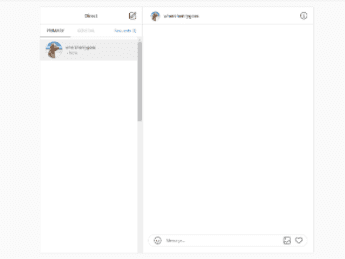 11. Instagram Desktop Direct Messages
For too long digital marketers and social media coordinators have had to reply to Instagram direct messages via their phones or third-party apps. But no more!
Instagram has officially (and finally) released the direct messaging feature via the desktop site. This new functionality makes community management a breeze, with the ability to type responses to customer questions on a keyboard, instead of giving your thumbs a serious workout.
Put that phone away, bust out your mechanical keyboard, and start clicking and clacking until your coworkers have to wear earmuffs.
Excited to jump onto Instagram? Check out our Instagram Audit and make sure you're on the right track…