If there is one thing Instagram loves to do, it is change.
Whether it is adding new features or updating its layout, Instagram is often quick to set trends, but it is even quicker to follow them, constantly evolving to meet the demands of their most avid users.
With features coming and going all the time, it can often be difficult for brands and users to keep up. And that is why we have put together a list of 5 Instagram features to watch in 2020 and beyond.
1. Instagram Reels
It is no secret that Instagram doesn't mind introducing new features into their app that might not necessarily have been 100% their idea. We all know Instagram Stories are just a re-branded Snapchat, and now 500 million users use Instagram Stories each day. So, where is Instagram's next big idea going to come from? Well, unless you have been living under a rock, you have probably heard of TikTok. Introducing … Instagram Reels.
Reels allows you to record 15-second clips — edited with audio, effects, and a variety of creative tools — and share your creations with your followers. But if you have your sights set on Insta fame, make sure to share your Reels in Explore.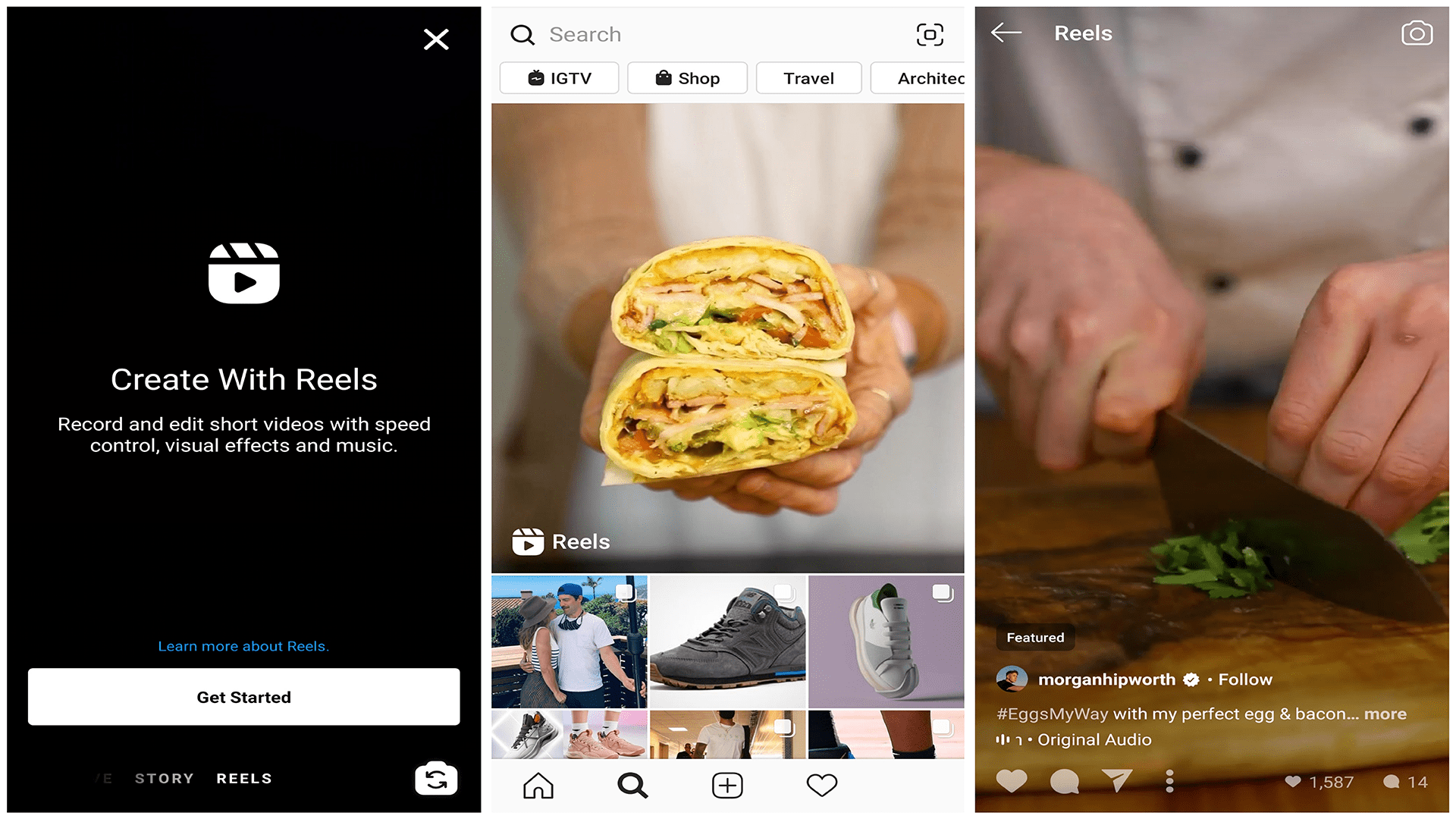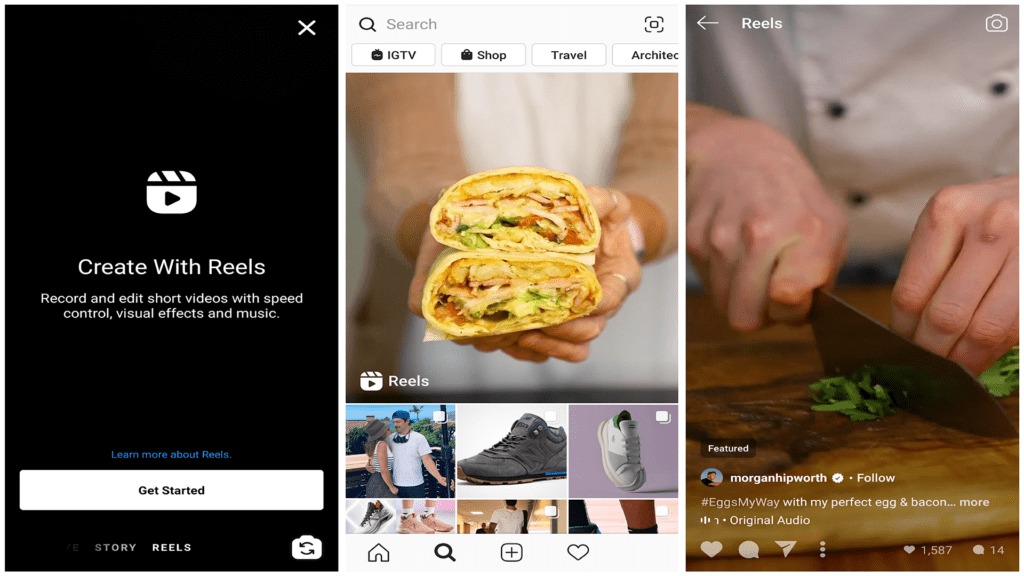 2. Instagram Live
Of all of Instagram's features available, Instagram Live is a fantastic way for brands to offer their followers tremendous value. And the great thing about this value, is it can cost you as much as you want. Want to give your followers a quick behind-the-scenes look into your operation? Jump on Instagram Live and take a run-and-gun approach. It costs nothing but a small amount of your time, but your followers will love you for it.
Alternatively, you may decide to take a more structured, polished approach to how you go live. You might want to spend more time developing your approach when revealing a new product or doing a product demonstration. The choices are yours, there are plenty of features, and the opportunities are endless.
3. Instagram Shop
If you have spent any time on Instagram recently, you have probably noticed a shop tab inside Explore. Effectively, this tab works the same way as Explore normally does. However, instead of scrolling through a combination of posts, products, IGTV, and Reels, it is all products for you to browse and shop 'til you drop.
The ability to make purchases directly from the app still has not rolled out in Australia, but it is definitely one of Instagram's features to keep an eye on.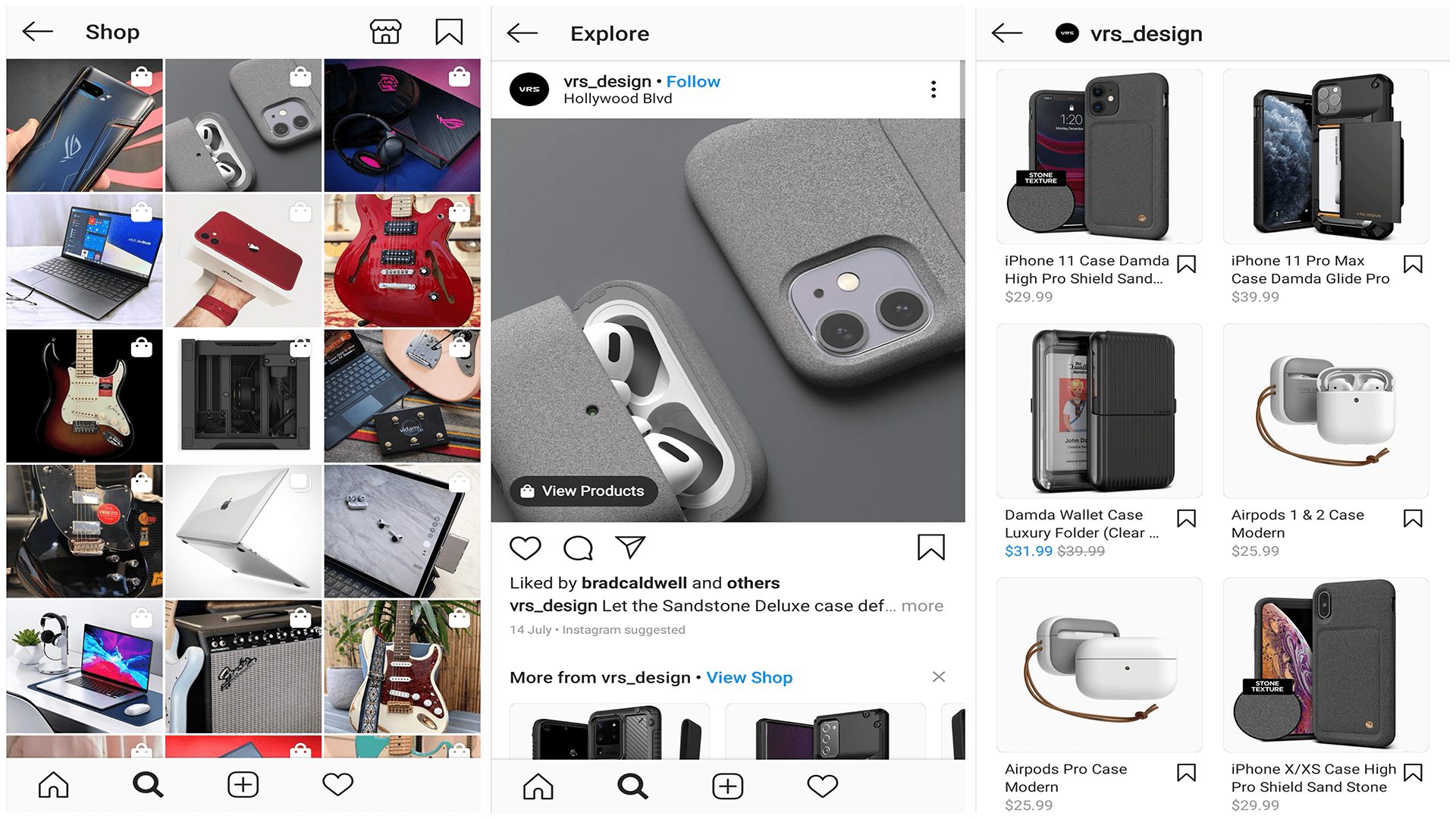 4. Custom AR Filters
Stories are one of those Instagram features that allow brands to connect with their existing followers and find new ones. And with the ability for brands to create their own AR filters, Stories just got a whole lot more engaging.
If Augmented Reality (AR) sounds a bit too sci-fi for your liking, do not be afraid. When it comes to Instagram, AR filters simply change the way your camera's images display. If you have used face filters before, well, you have used AR.
If AR filters sound like something your brand should be doing, you will need to familiarise yourself with Spark AR Studio. It takes a bit of leg work to get up and running, but the branding opportunities are only as limited as your imagination. Check out Hootsuite's guide on how to make AR filters with Spark AR Studio.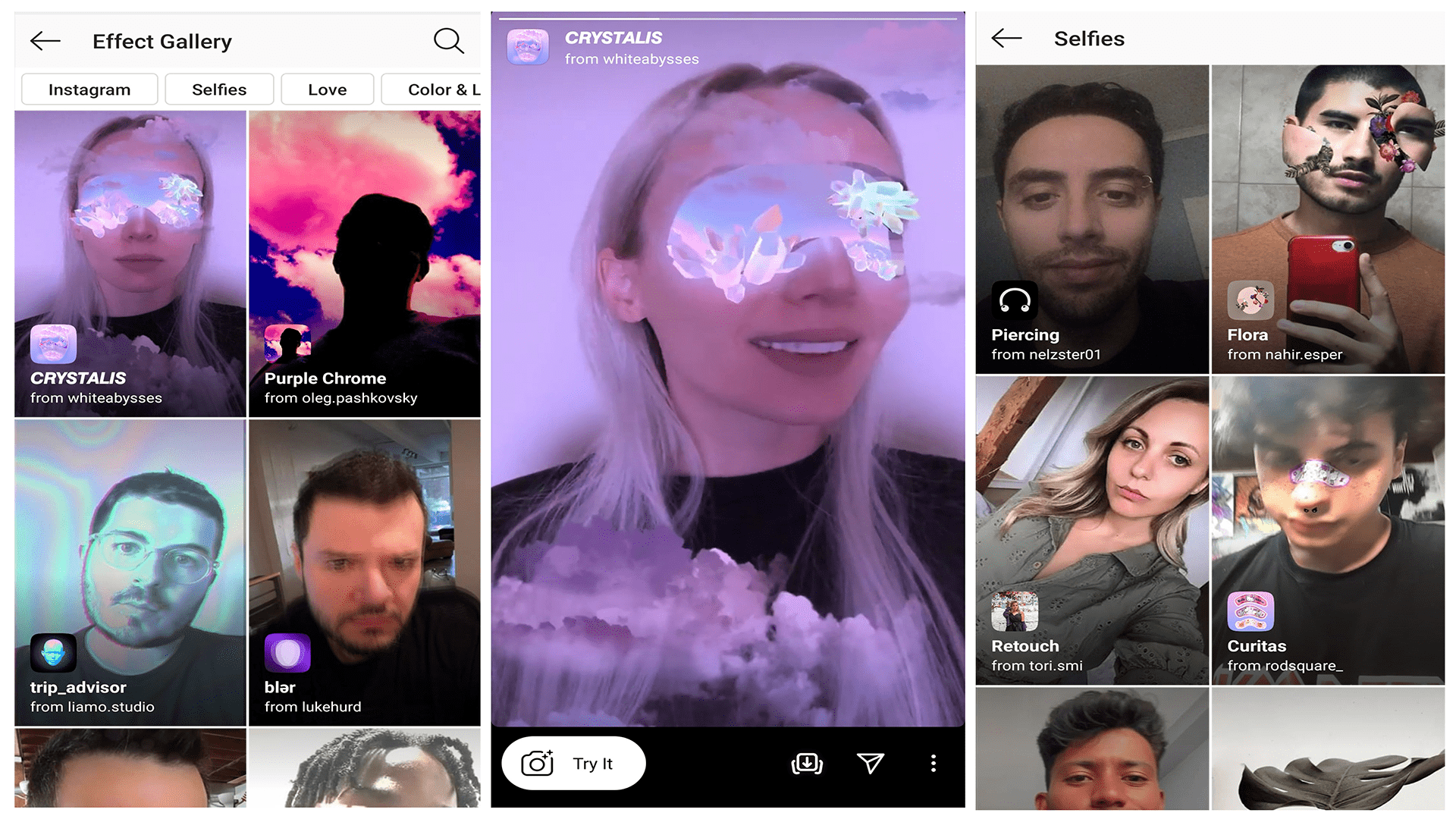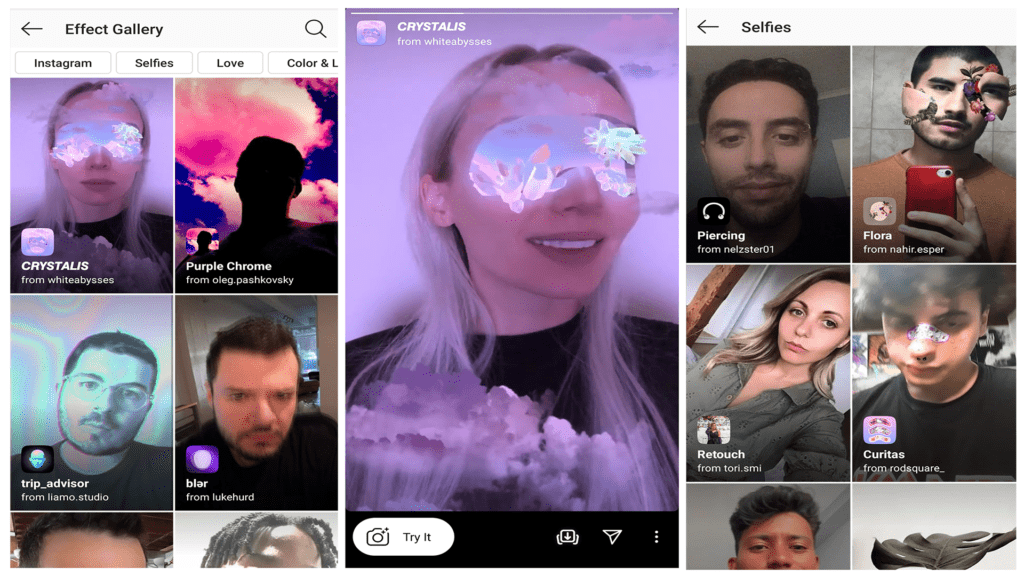 5. IGTV Ads
For as long as we can remember, Instagram and Facebook have been searching for creative ways to disrupt YouTube's stranglehold on independent video creation. We are all familiar with the term "YouTuber," but what about IGTVer? It does not quite have the same ring to it, does it?
But maybe, just maybe, that is all about to change. One of the missing features on Instagram that has almost certainly been holding IGTV back is monetisation. In addition to sponsored content, paid promotions, and affiliate links, YouTube also allows its content creators to make money in the form of ad revenue – something IGTV fails to offer … for now. Instagram recently started running ads for a select group of partners and advertisers in the US with plans to continue expanding globally, with content creators set to receive a 55% share of all advertising in IGTV.
Both vertical and horizontal videos are supported.
IGTV supports 4K footage.
Unlike Reels, IGTV requires videos to be at least 15 seconds in length.
IGTV thumbnails appear larger than photos in Explore. This is a great opportunity to capture more screen real estate and the attention of potential followers.