In search of a bit of Guide guidance?
Instagram Guides might not be all that new, but if you haven't started using the feature for your business, you might just be missing out on some golden opportunities.
We've spoken previously about Instagram Live Rooms, and now it's time to dive into Guides.
While there are plenty of brands already using Instagram guides to grow their businesses, it seems like many are still yet to take full advantage of this relatively new feature. Guides offer an exciting opportunity for brands to create engaging posts with a little more substance than your standard Instagram post.  
With Guides, old content can instantly become new content, you can educate your audience, and so much more. The potential for what businesses can achieve with Guides is pretty untapped, so why not get on board while it's still fresh?
Let have a look at how you can take advantage of Instagram Guides.
What are Instagram Guides?
If you are unfamiliar with Instagram Guides, the simplest way to understand them is to think of them as a cross between carousels and blog posts.
Creating Guides is easy. You can take advantage of some of your existing content, share some of your favourite places, or push some products from your creator's or public accounts.
Instagram Guides look a lot like an article you might stumble upon while browsing the web. Every Guide features a title, cover image, a snappy intro, and you can add descriptions for entries.
So, just how can you use Instagram Guides for business? Let's take a look at a few of the simplest ways you can get started with Instagram Guides.
Organise your existing content
If you have been active on Instagram for a while now, there's a pretty good chance that you've created plenty of content already. Instagram Guides offers an easy way to organise your existing content and make it easier for new and existing followers to find and interact with.
An excellent way to organise content into Guides is to group posts together around a common theme. Maybe you've created a host of posts around travel. Why not combine them all into a guide about your favourite travel destinations?
Guides don't have to be complicated. If you're a clothing brand, why not create a few guides around different colours? It's an easy and visually-appealing way to make your content digestible and fun.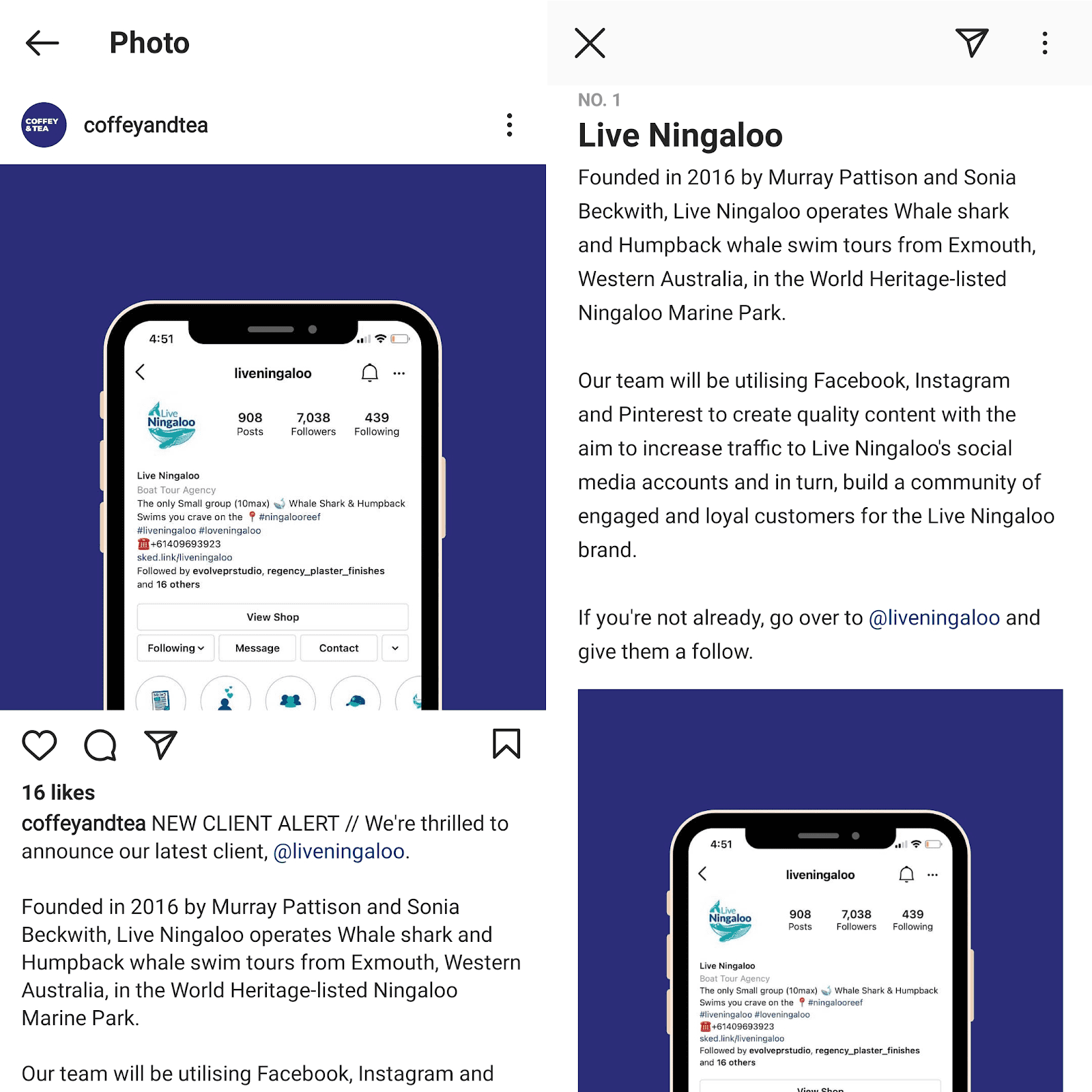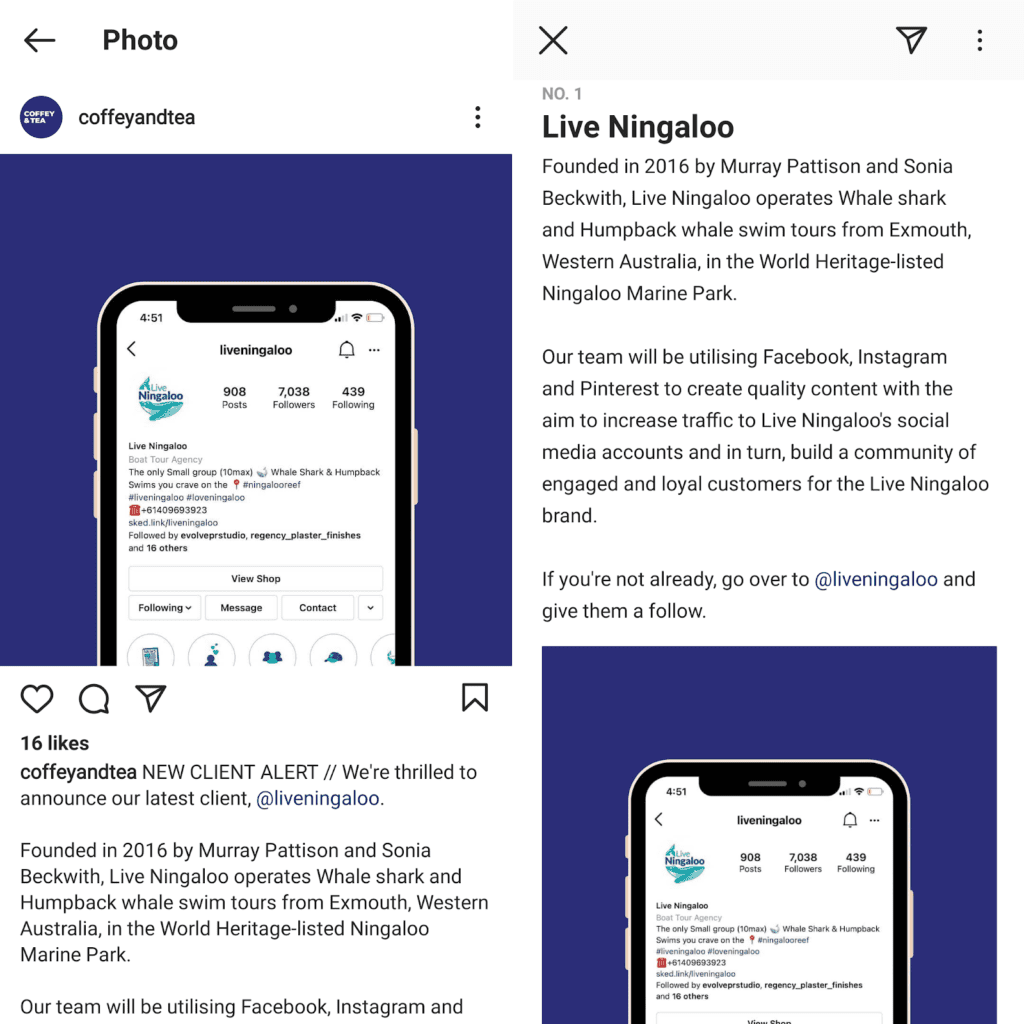 Educate your audience with a Guide
It's all in the name, right? Guides are a perfect vehicle to educate your audience through tutorials, instructional videos, walkthroughs, behind-the-scenes content, and so much more.
Lists work well on Guides, but you don't have to feel restricted to that format. If you want to go down the step-by-step route, that's fine. There is, however, nothing wrong with thinking outside of the box.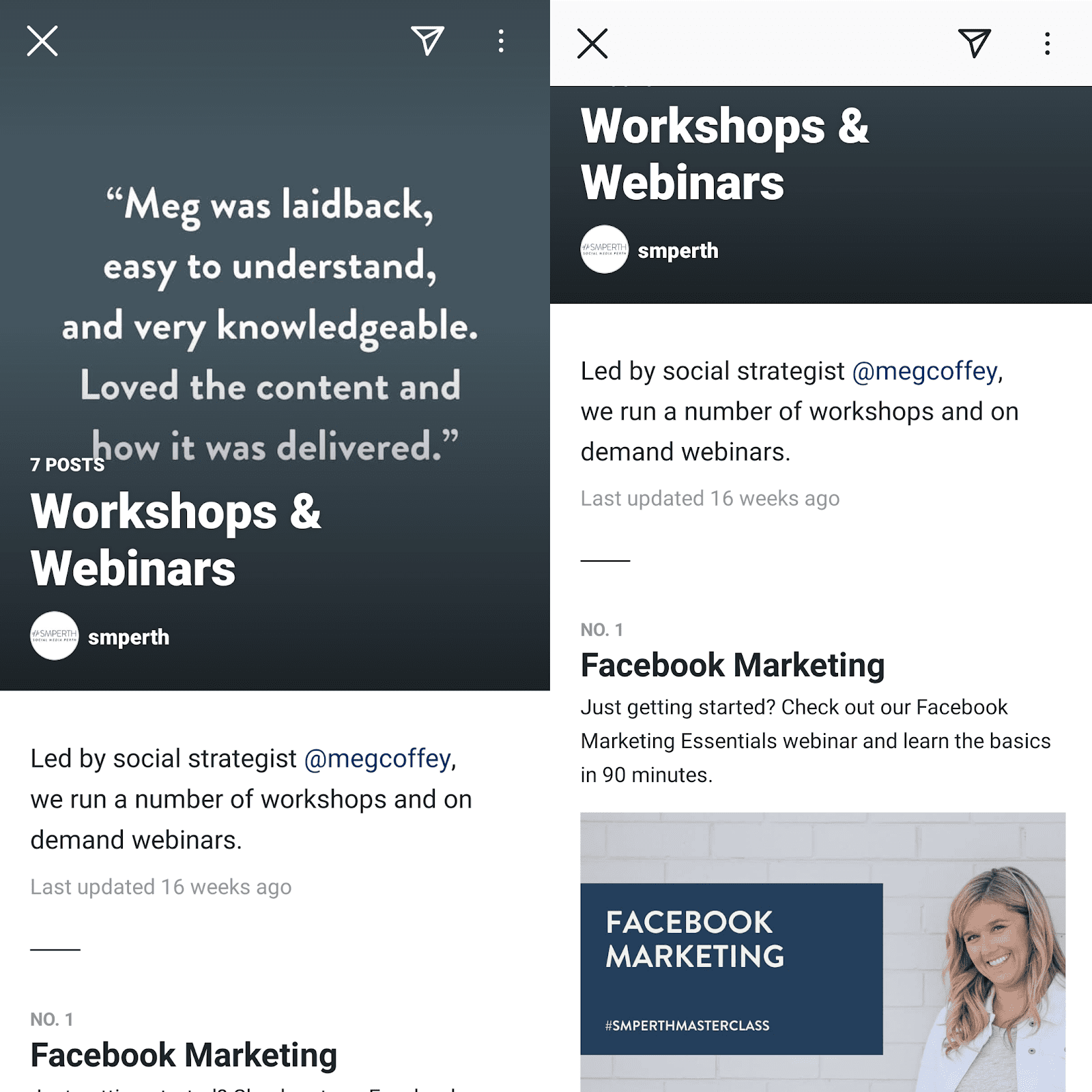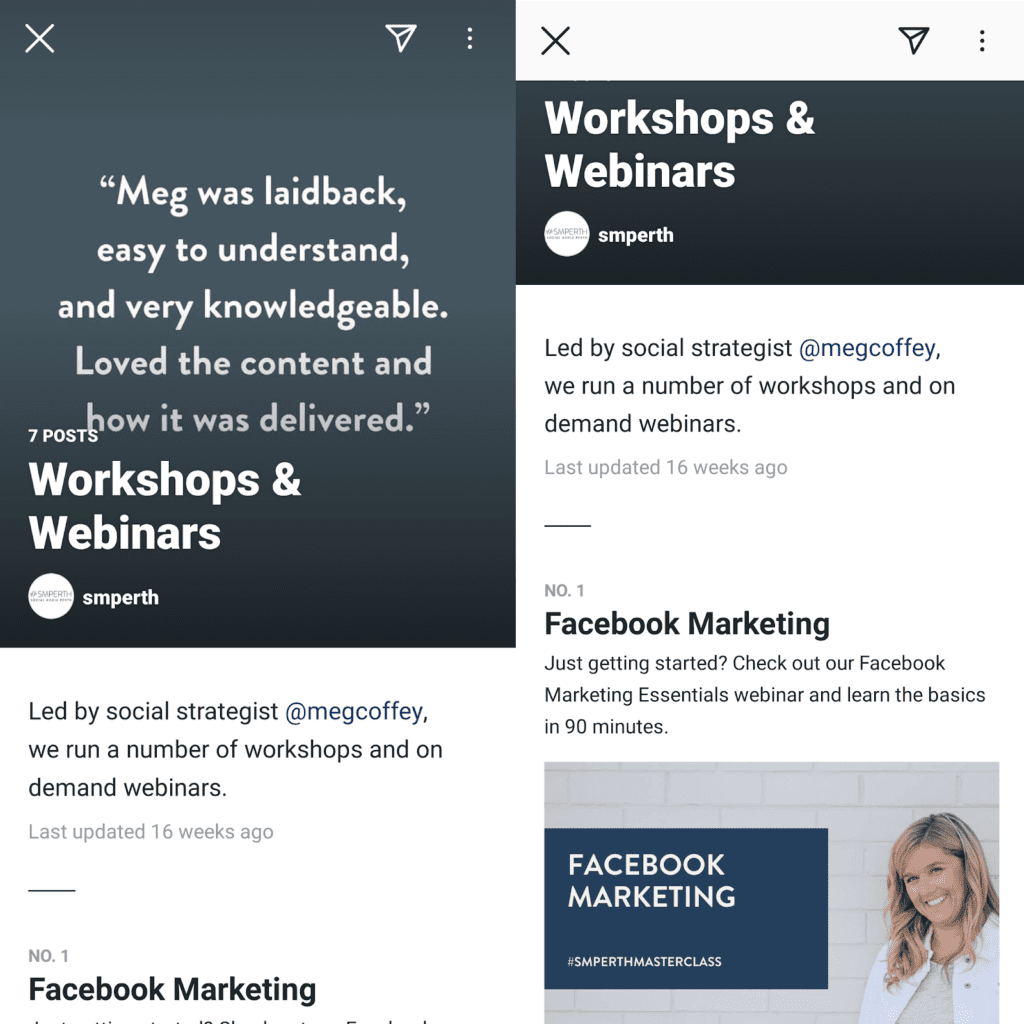 Collaborate with another brand or influencer
Influencer marketing is huge on Instagram, and it is no different when it comes to Guides.
Recommendations from influencers carry plenty of weight in the world of social media, especially on Instagram. If you're a brand that works with a few influencers, why not try combining their influence into one Guide?
Influencers could feature in Guide about their favourite products of yours, how they use your products, or even a tutorial.
Stand for something
People love to support brands that stand for something, support good causes, and seek to make some positive change in the world.
As a brand, you may be passionate about multiple issues. Well, Guides offers a simple way to share all the causes you care about with your followers.
Perhaps the best part about Guides is that they allow you to repurpose old content easily. We're constantly talking about working smarter, not harder. Producing great content is complex, and Guides offers a simple way to make your existing content feel fresh again.
Ready to start creating your own Instagram Guides? The best way to learn is to jump in and start playing around with this exciting feature.
Are you a bit of an Instagram beginner? Check out our Instagram resources page for everything you need to know about the platform.