The internet is full of Instagram hacks.
In this post, we dwell on the best hacks and how to utilise all of Instagram's capabilities to strategise techniques for the best results.
Where you want your efforts to take you? It could be reaching a certain amount of followers, but a better indicator of your Instagram efforts are your insights – set a weekly KPI for these and growth on these will help direct your actions better.
These insights are taken from the business profile set up on Instagram – you can also access your Instagram Story analytics via this tool which is an indicator of what your audience is enjoying.
Here are just some hacks that have been tried and tested that will help you use Instagram to its fullest potential.
Geotagging
Try geo-tagging every photo whether it is a particular location or a broader location (.eg. Perth, Australia). This puts your post in the geo-location category which allows your posts to be discoverable by people tagging or looking through the location tag and by people around you.Now, you can also use the tag option on Instagram Story which allows for your story to trend in more categories and allows your content to be discoverable by non-followers.
Instagram Story + Stickers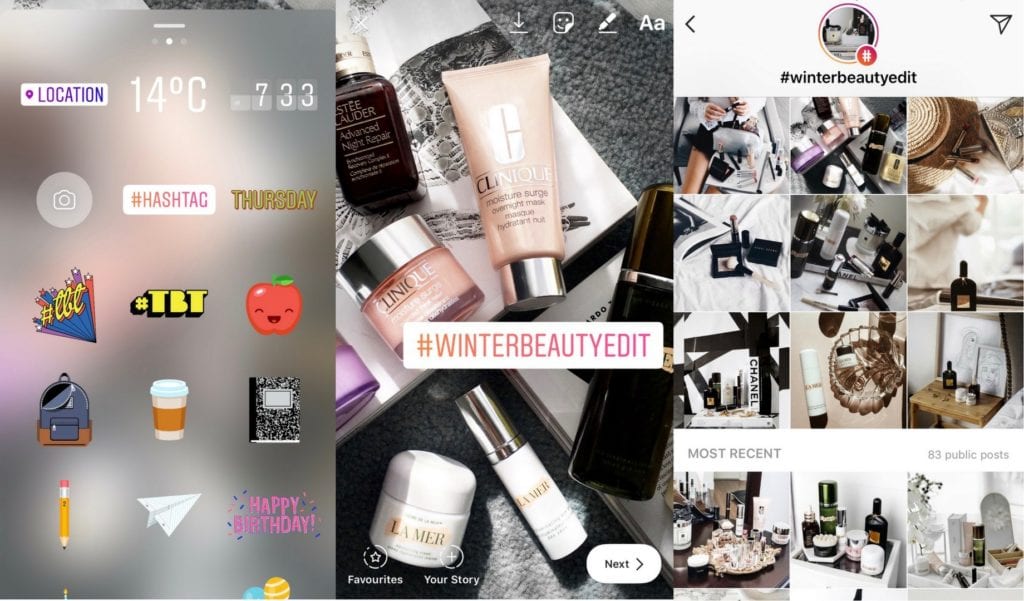 Regular Instagram Stories on your profile is a great way to boost your profiles exposure. You can easily curate your stories to align with your feed content, website content or events. Posting on 3 out of 7 days will dramatically impact your exposure to the positive. The key is using the location and hashtag stickers as many times as possible.

Check out our blog on Instagram Story insights here.
Linktr.ee
Linktr.ee tagline is "You only get one chance to link on Instagram. Make it do more."
This is an excellent tool for profiles and businesses who have multiple forms of content for their audiences. Link up your mailing list and other social media and close your omnichannel using your Instagram.
@mentions + growing your community
According to sprout mentioning another account in the caption of your post increases audience engagement by 56%. So be sure to mention your fave coffee spot or who you are hanging out with, within your caption as well as tagging.
Look at your "SAVED" photos
Use your insights to direct your content, post what your audience is loving.
And if all else fails to work, start commenting on Kylie Jenner's photo.
Ready to take your Instagram Marketing to the next level? Check out our workshop in Perth or our on-demand course.