If you're one of the 6.4 million monthly active Australian Snapchat users, chances are you're familiar with Snapchat Geofilters.
A geofilter is a unique overlay that can only be used in a particular location.
Geofilters can be used by brand's for events and conferences, or they can be used by individual Snapchatters to mark special events – weddings, birthdays, etc.
In this post, we'll show you a step-by-step guide to making your own Snapchat Geofilter.
Before Starting
Before you create your own Geofilter you should read Snapchat's Custom Creative Tools Submission Guidelines. This covers everything you need to know, especially if you plan on uploading your own assets to use in your Geofilter, including:
Content requirements
Intellectual property
Places and dates
Submission tips
Business guidelines
Support
Getting Started
Go to snapchat.com/create.
Scroll down the page and click on Create Now under Filters.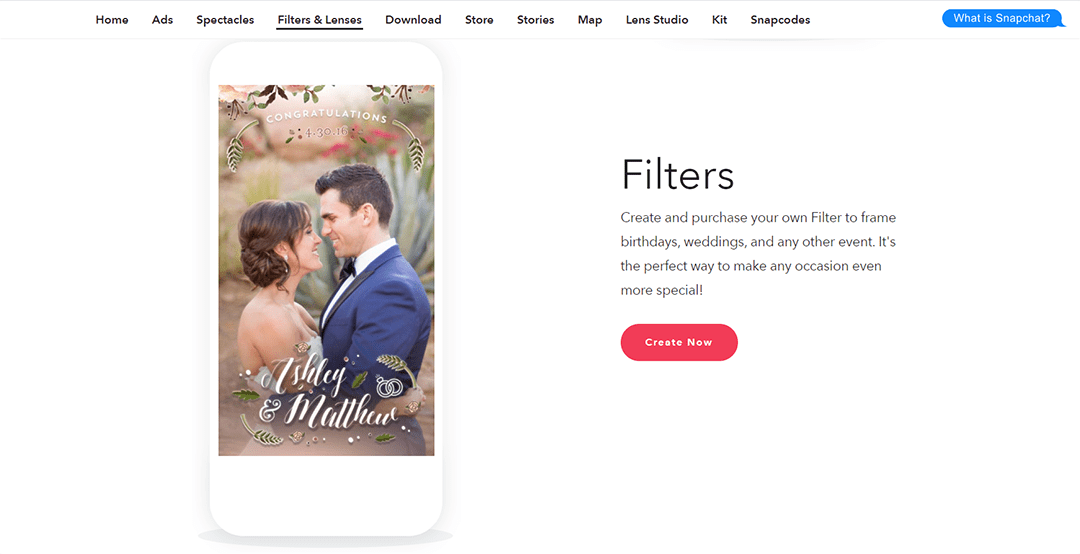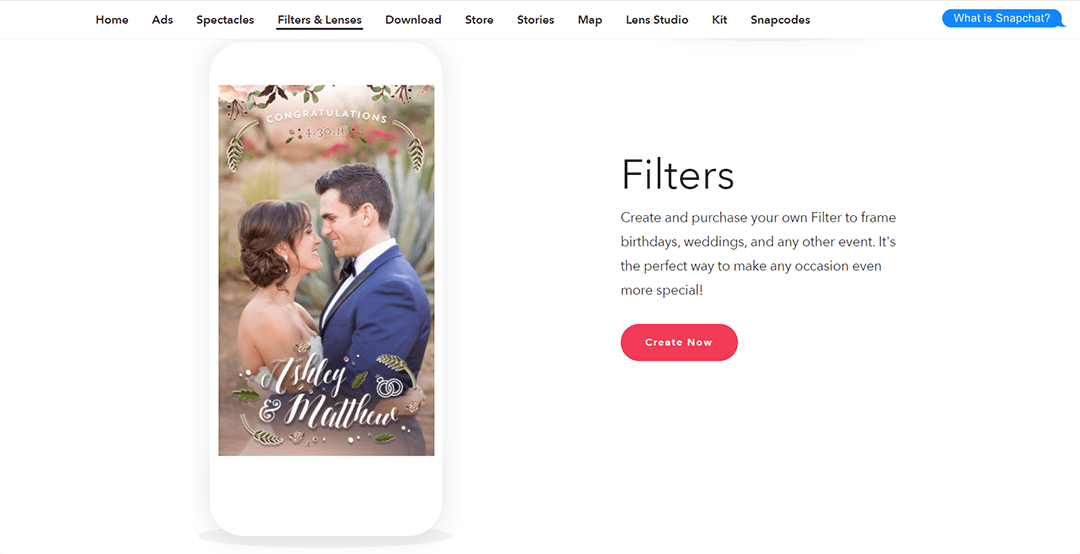 After you've logged in (top right corner), the Create Your Own template will appear.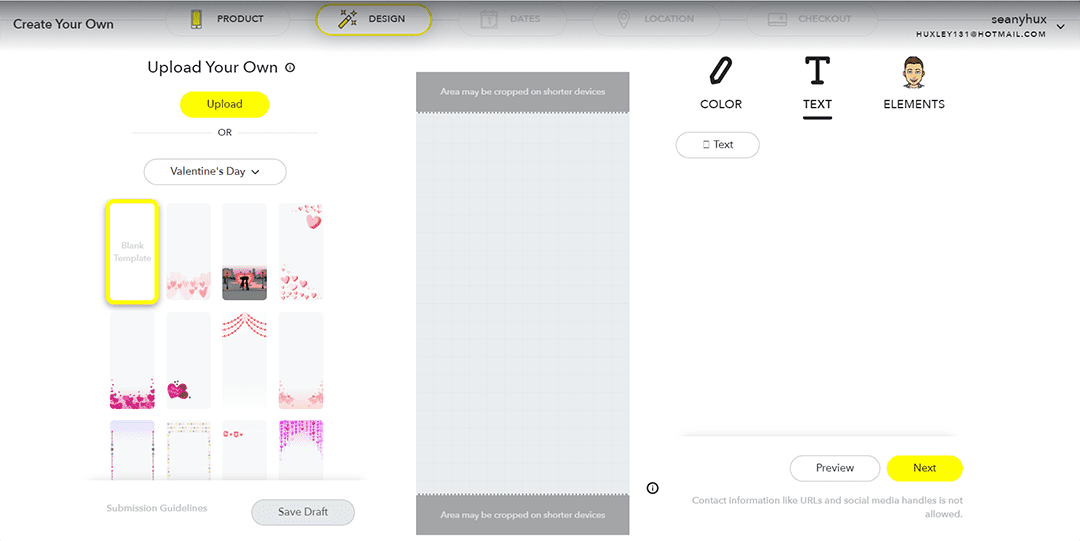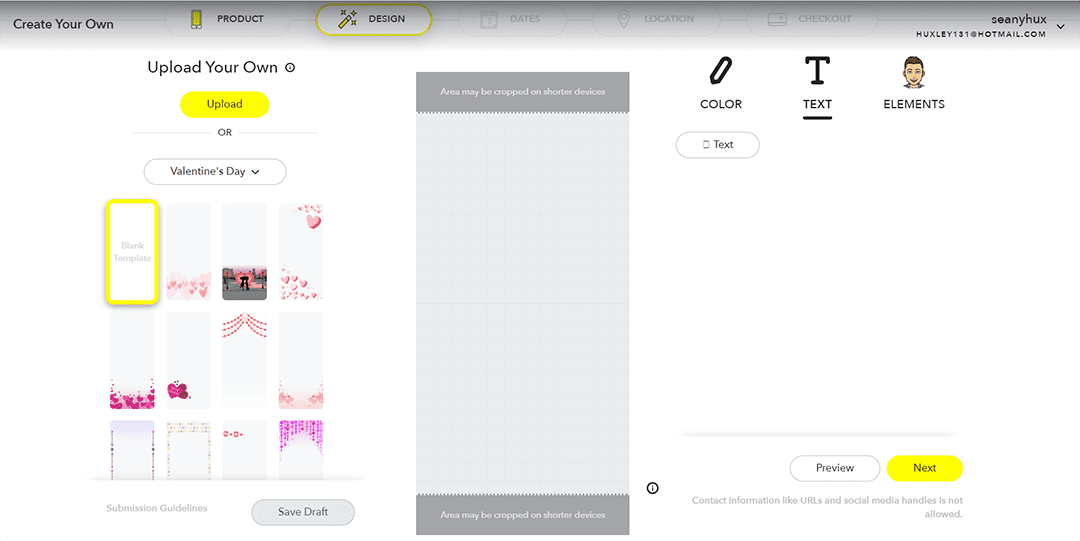 From here you can Pick a theme. You can choose to Upload Your Own or select one of Snapchats categories. We've picked Celebrations.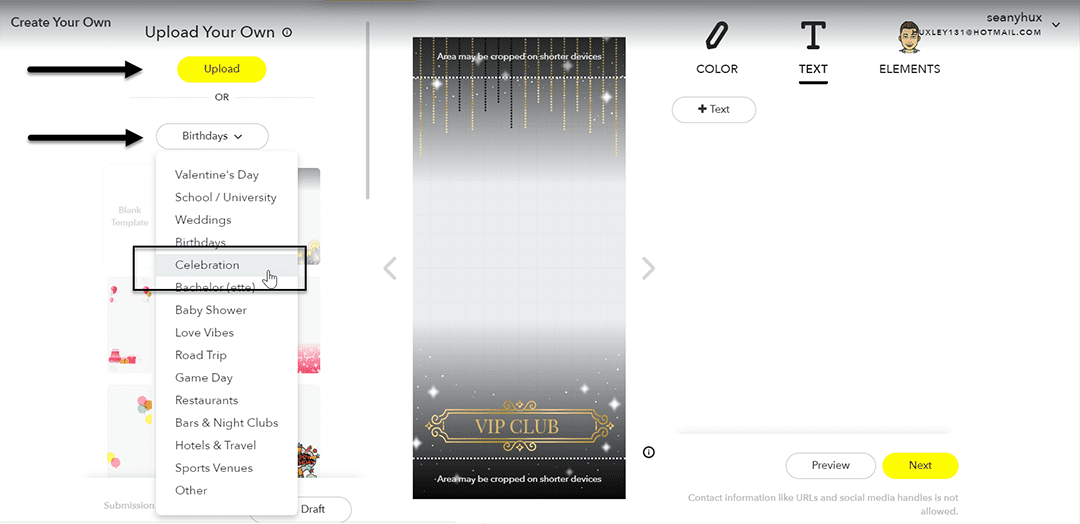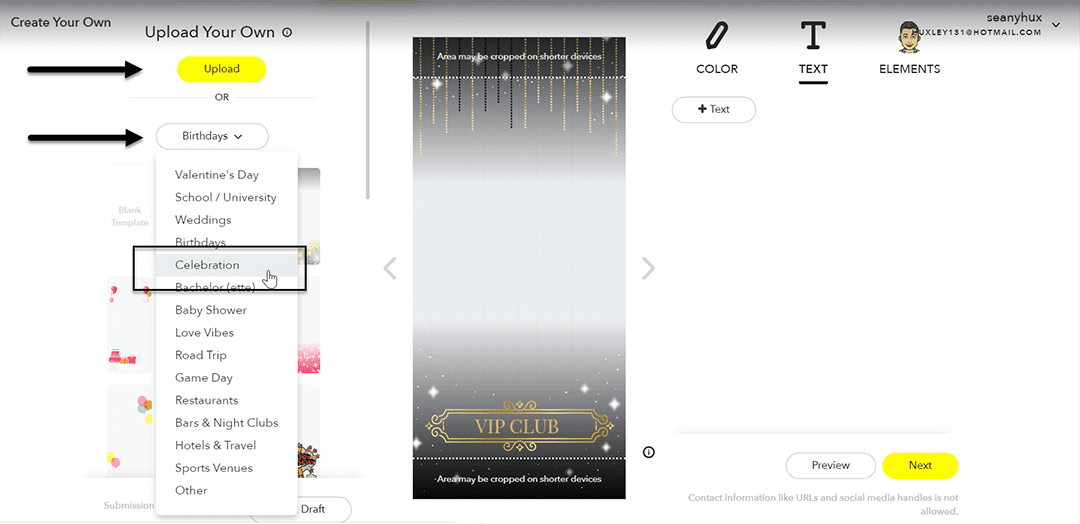 Once you're happy with your design, click Next.
The template lets you choose from a variety of elements including:
colour
font
text alignment
bitmoji
upload your own emoji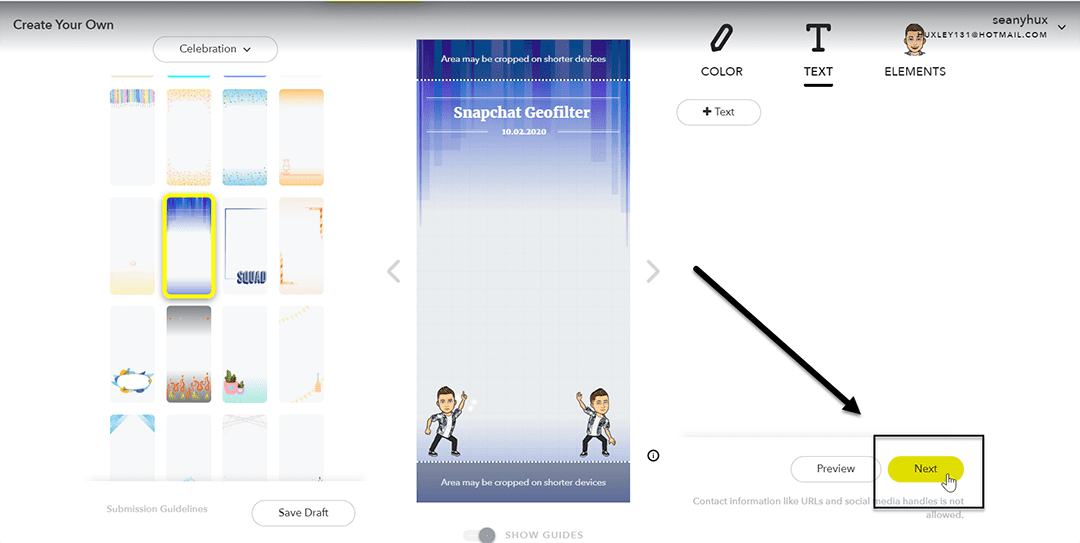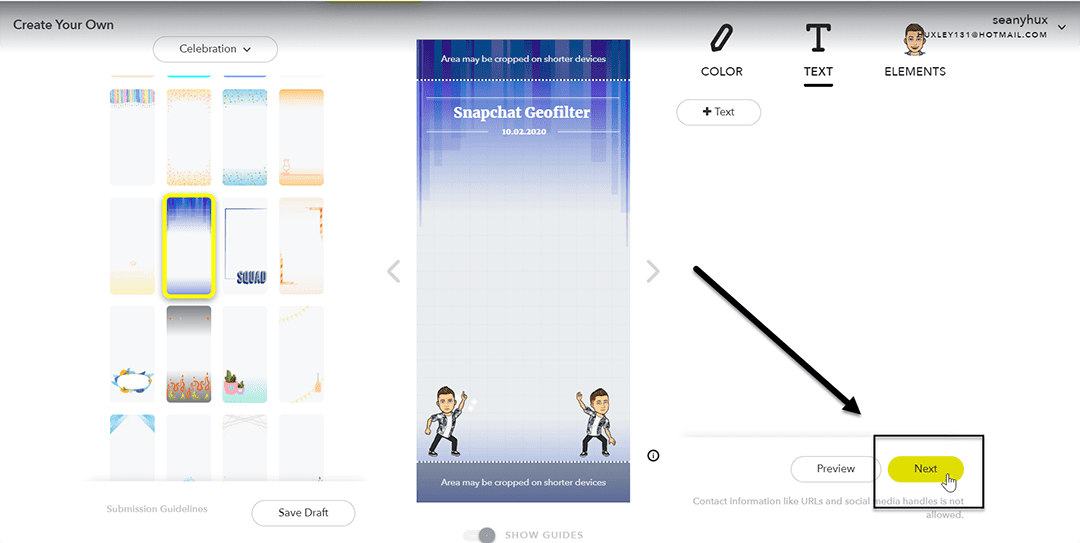 Next, select your dates.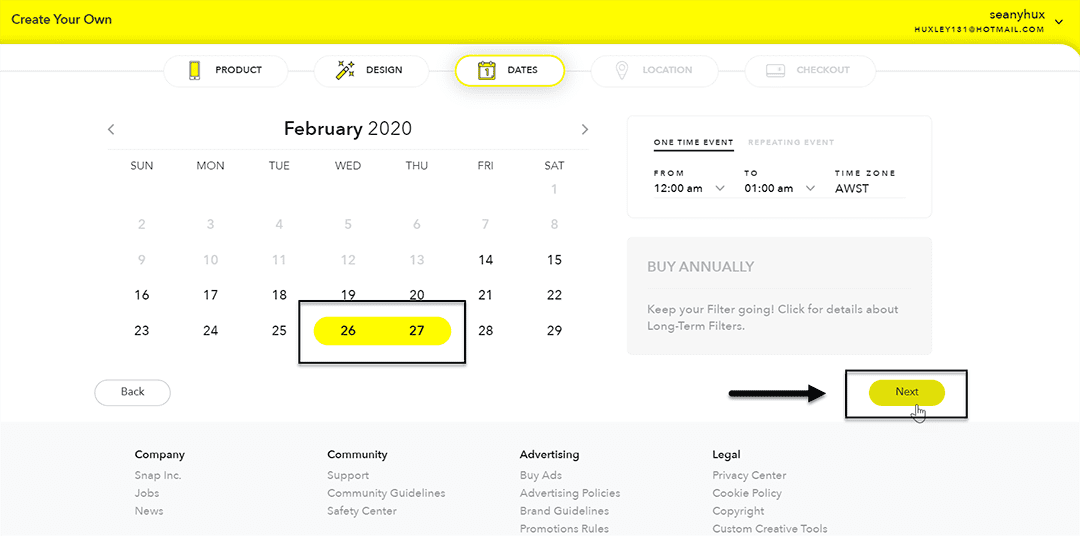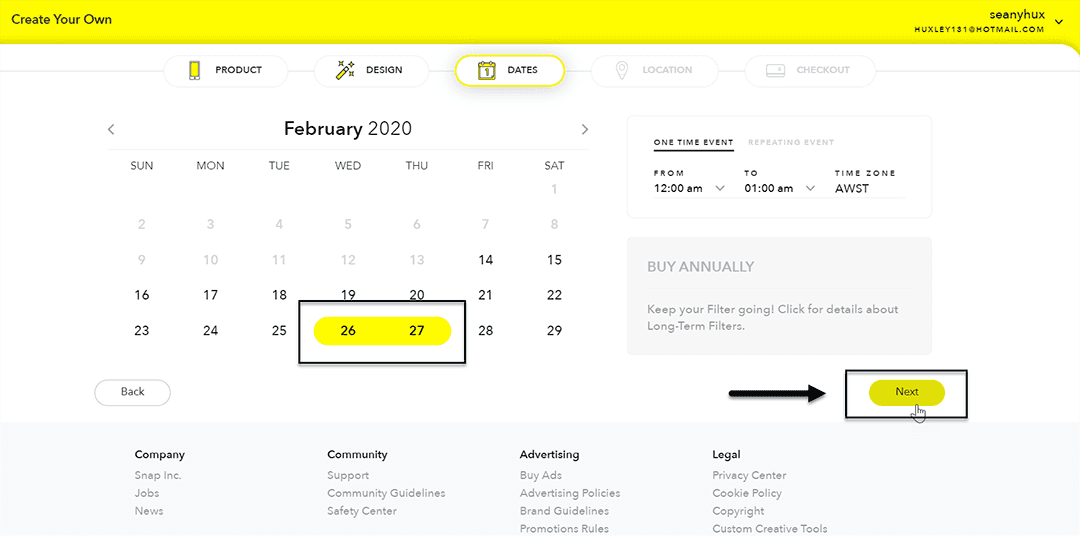 Next you will need to select your Geofilter location. Click on Draw Fence and select your area.

Your Geolocation must be under 500,000,000 square feet. Once you've selected your area select Checkout.
You can see the total cost for your Geofilter in the top right corner.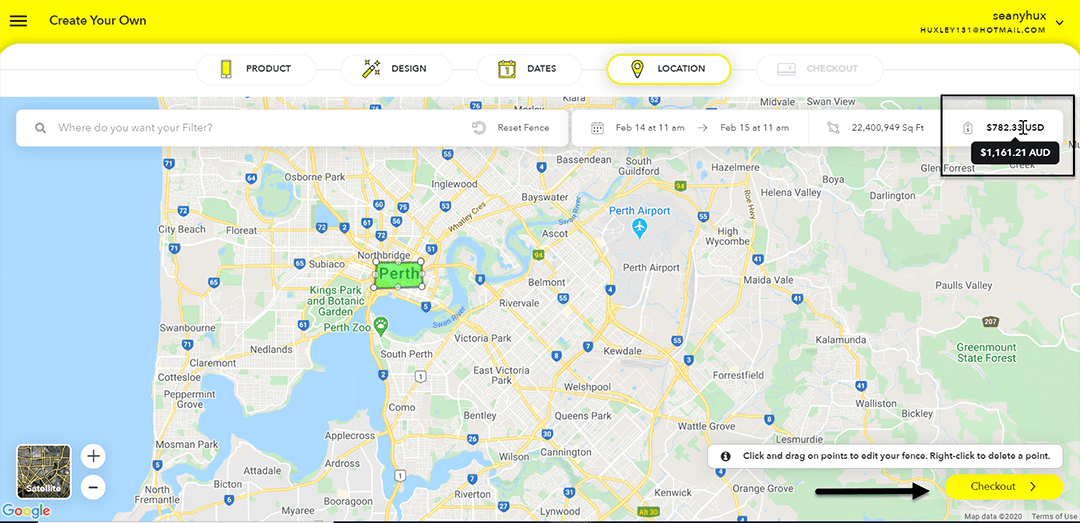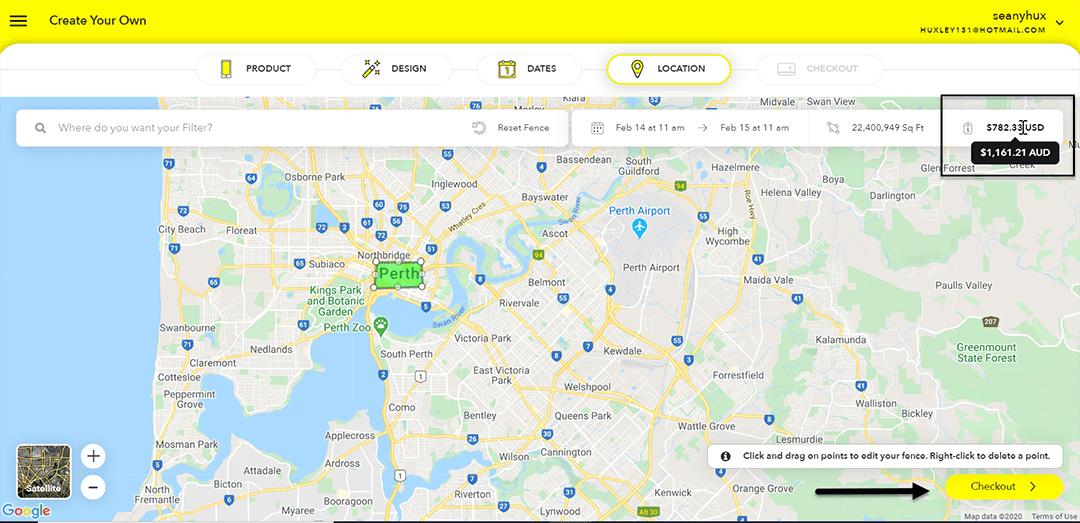 Next you need to enter your payment details and click Submit.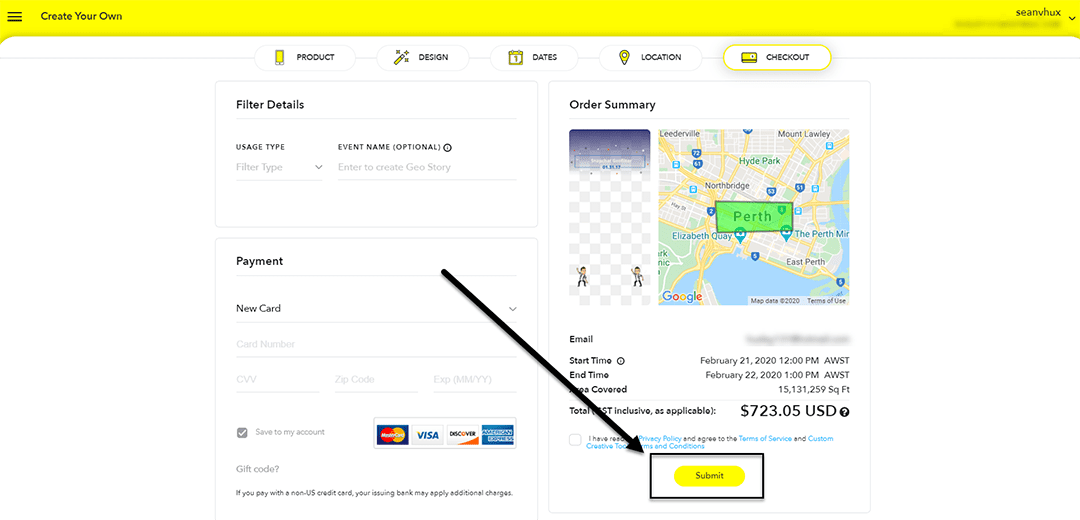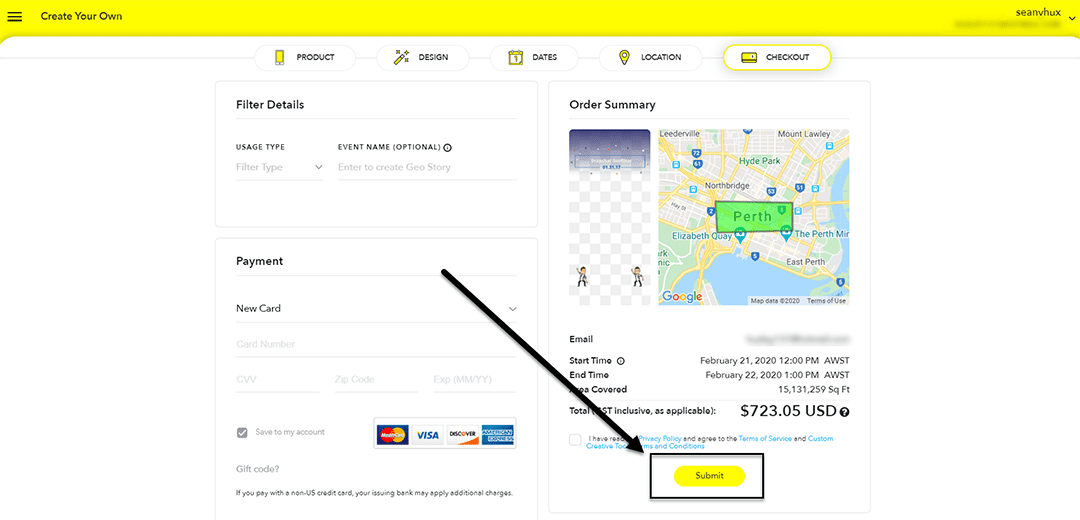 Once you've clicked submit, your Geofilter will go into review. You can click on My Orders to review your order status or cancel your order. You will no longer be able to edit your Geofilter design once you have clicked submit.

You will receive a confirmation email from Snapchat once your filter has been approved.
Have you made your own Snapchat Geofilter before? Did you find it to be successful for your event?